Places for People has demonstrated excellent financial performance in 2012, as well as growth in homes built and average sales price, to come top of the pack in this category
WINNER Places for People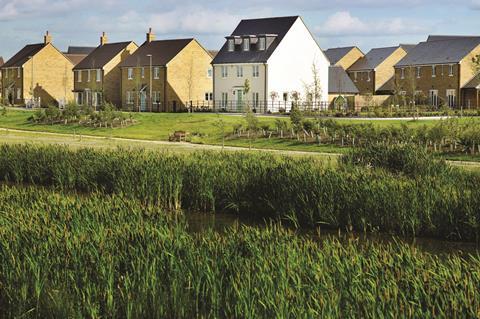 Property management, development and regeneration company Places for People owns or manages more than 81,000 homes and has assets worth over £3bn. In 2012, the number of homes built by the firm has increased by 28%, from 496 in 2011 to 638, and the average sale value has increased 33%, from £163,000 to £216,516. Its operating profit is also up, standing at £22m in 2012. The company says that as a not-for-dividend operation, a major part of its work is the regeneration of areas that have experienced long-term decline and that its projects often require a long-term commitment to local communities. In the last year, Places for People acquired Touchstone, a company that manages over 20,000 private rented homes, and DC Leisure, the owner and operator of 101 leisure facilities.
Runners-up
Churchill Retirement Living
Churchill Retirement Living claims that it is the only specialist provider of homes for older people to have survived the recession and to have increased sales in the last year. The firm grew its operating profit by 3%, from 6.7m in 2011 to £6.9m in 2012, and increased the number of homes it built by 84% over the same period, from 197 to 435. The average sale price of its homes also went up, from £216,317 in 2011 to £226,256 in 2012. The firm says that it has made a series of changes to its sale process in the last year to help boost sales. These include "lifestyle" events during the sale period of a new development to demonstrate to potential buyers what they can expect day-to-day from a Churchill development, as well as a home exchange department that can offer a part exchange to potential buyers on their current home.

Linden Homes
Linden Homes, the housebuilding division of construction group Galliford Try, has undergone an overhaul since 2010 when the company set out an ambitious growth programme that included targets to double its turnover and increase productivity to build 3,000 homes a year within three years. The following year the company united its five regional brands under the
Linden Homes banner. In 2012, the firm built 2,941 homes, up 19% on 2011, and reports that it is comfortably on track to achieve its three-year targets. Last year Linden Homes sold 3,039 homes, up 67% on 2011, and increased its year-on-year operating profit by 138% to £75 million. The company's average sale price also increased by 30% over the same period and now stands at £250,000.
Redrow Homes
With its operating profit up 54%, from £31m to £48m in the last year, Redrow Homes has had a profitable 2012. Over the same period, average sale prices for Redrow's homes went up 15%, from £164,800 to £189,900. The company credits its success to the wide range of projects it delivers. The firm has developed what it calls its New Heritage Collection, which combines traditional exterior design with modern interior finishes. Redrow describes the collection as its core family product. However, the company has also developed its London operation in recent years - Redrow first moved into the market in 2010 - and in 2012 launched its One Commercial Street development near the City, as well as its Kingston Riverside project on the banks of the Thames.