The firm's chief executive and chairman discuss a booming business, the switch from consultancy, why family matters and how construction can attract new talent
Alinea, Atorus, Core Five, Exigere and Quantem: these five consultancies have one thing in common – they all are offshoots of Davis Langdon, a company founded in London in 1919 which grew to approximately 2,500 employees working in at least 18 countries worldwide.
They are not the only ones to emerge from ex-staffers of the firm that, between 2010 and 2013, was fully absorbed into Aecom, however. Offsite contractor Reds10 was also set up by employees of the former consultancy.
But, unlike their contemporaries who remained in the same space with their new firms, Matt Bennion and Paul Ruddick, the chief executive and chairman respectively, decided to branch out with Reds10 and tackle a new frontier – modular construction.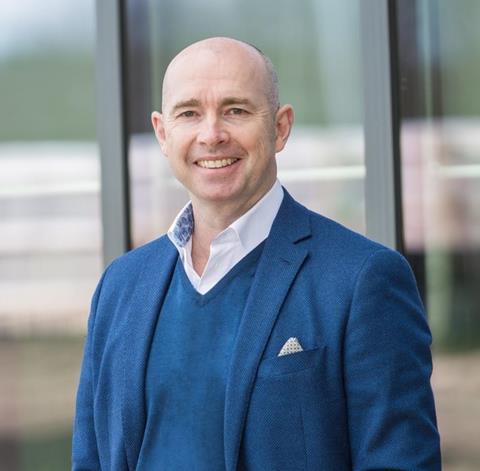 "Paul and I are old colleagues from Davis Langdon days way back when and, through our different paths, spotted an opportunity that – if you look at our industry – it's pretty broken," says Bennion, who spent nine years with Arcadis after leaving Davis Langdon.
"There are very low levels of adoption of digital technology and, while the MMC initiative is a good one, it's almost MMC for MMC's sake. So we looked at that and we said, 'No that can't be right, there's an opportunity here to create a fundamentally different business'. So that's what we have sought to do."
The gap in the market for the firm, which was founded in 2006 and now has 105 employees, became clear following the government's commitment to expand the uptake of offsite construction. According to Bennion, the government's target means that, in real terms, offsite will grow from accounting for £8bn of the current £110bn that the construction industry contributes to the economy to about £25bn by 2025.
That growth is already being realised in real terms, Bennion adds, with turnover at Reds10 expected to reach £36m this year – up from £18m last year. He sees "a route to doubling that again" in the next 12 months.
In fact the booming market has prompted an internal rejig at the firm. While Bennion is now chief executive and Ruddick chairman, until last month they held the opposite titles. The switch was made to free Ruddick up to spend more time working directly with the firm's growing client base, while Bennion now takes on a more hands-on role overseeing the contractor's operations.
Another factor important to the pair is establishing close relationships within the company. The atmosphere and dynamic between colleagues is a priority for them both. And in a number of cases there is a lot of history in these relationships.
The family-like atmosphere established by the long-time colleagues is enhanced by the fact that Ruddick's four siblings all work at the firm. His three brothers Michael, Stephen and John are Reds10's commercial director, hire fleet director and construction manager respectively, while his sister Anna is the company's financial contractor.
"They basically said the DfE is a bus going forward, pushing through and the NHS or the health department, push right behind it, just trailing in their tailwind."

Paul Ruddick, chairman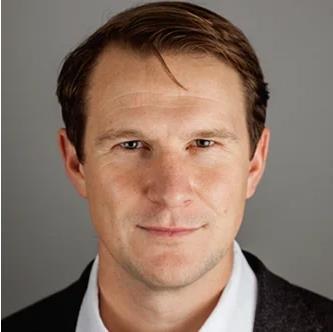 So, who is driving this increased demand for offsite construction? Chairman Ruddick says there are a number of central government departments leading the way with – to no one's surprise – the Department for Education (DfE) at the head of the pack.
"I heard a really good comment the other week about the DfE," Ruddick, a quantity surveyor by trade, says. "They said the DfE is a bus going forward, pushing through. Then the NHS or the health department push right behind it, trailing in its tailwind."
The Ministries of Justice and Defence (MoD) has also made real steps forward into the offsite space, he adds, with the latter particularly active when it comes to the net zero benefits that modular construction can deliver.
In fact Lt Gen Richard Nugee, the MoD's climate and sustainability lead, officially opened three new environmentally friendly buildings built by Reds10 at the Nesscliff Training Camp in Shropshire this month. The buildings have solar panels on the roof, air source heat pumps and a heat recovery system in the showers and drying rooms. This means they will be able to generate power for the site, reducing electricity costs.
Bennion says it has been encouraging to the firm's business plan to see how quickly the Construction Playbook has gained traction within government departments.
The firm's recent work reflects this diversification of clients. Other notable projects include the Imperial War Museums' new London base, 40 carbon efficient accommodation blocks, providing more than 1,700 bed spaces as part of the £45m Net Carbon Accommodation across the UK Defence Training Estate, as well as several school schemes, such as The Bridge School in Essex, Green Park Village Primary School in Reading, and Addington School in Wokingham.
In April, Reds10 announced it was advancing plans for five new schools under the DfE's £3bn 'Off-site Schools Framework (incorporating modular and MMC delivery)', which launched last year. It will deliver over £45m of works for the new school buildings, which are part of the first wave of MMC schools to be built in the next four years, as part of the government's push towards wider MMC adoption.
"The long-term, programmatic nature of a production-based approach, rather than a project-based, means that we are better able to train apprentices for the full life of their apprenticeship. We are therefore investing in the multi-skilling of our factory team and the creation of more apprenticeships."

Matt Bennion, chief executive Reds10
With the number of public sector clients making a concerted effort to procure offsite contractors for more projects on the rise, there are clear questions that must be asked about the industry's ability to deliver on the booming demand. "There's no question that capacity is going to become an issue," Bennion says. "Our response to that is that we actually have a plan to take an additional two factory spaces to get ready."
The firm is looking to open these facilities in Yorkshire – where the company's factory capacity is already based but, moving forward, the leadership team would really like to find an opportunity in Wales or the south-west of England to "balance that out". Bennion and Ruddick say the goal is for at least some of this new warehouse capacity to be acquired over the course of this year.
There is, it seems, a growing demand for offsite and low carbon contractors in the south-west of England, with the London Housing Consortium just this week announcing that it is consulting on the potential establishment of a dynamic purchasing system (DPS) agreement aimed at delivering offsite and MMC housing, apartments, care homes and multi-occupancy dwellings across the next decade, across the south-west of the country. The £1.125bn DPS is just one example of the market and supply that could be available in the region - with 11 of the 40 new hospitals being delivered by the government in the next decade also located in the South-west.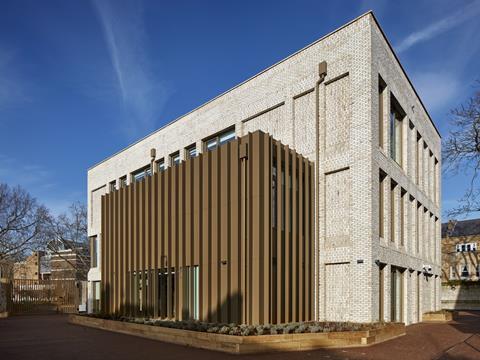 Given a distinct skills shortage within the sector, there is a clear question about how these facilities will be staffed. "The fact is though that our model uses fewer people than traditional construction because we follow a production process and use more pre-assembly," Bennion says. "Because we control our own product and labour, we use more multi-skilled tradespeople, which gives us greater flexibility."
Reds10 has the added benefit of being able to attract people to work in better factory environments that are closer to their homes. "The long-term, programmatic nature of a production-based approach, rather than a project-based one, means that we are better able to train apprentices for the full life of their apprenticeship," Bennion continues. "We are therefore investing in the multi-skilling of our factory team and the creation of more apprenticeships."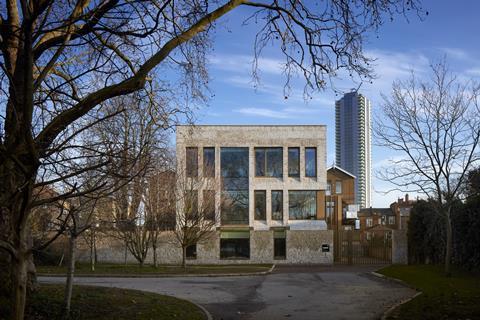 Ruddick agrees that attracting the next generation is key – saying construction must get in there young to secure the next wave of talent. "My daughters play a game called Roblox, which basically is an online building tool," he says "So, eight, nine 10 or 12-year-olds love it."
But he fears that, because of a lack of engagement at a school level over the past two decades, most children have grown up not knowing about these games. In fact online games are much closer to how the construction industry now functions.
"No one has gone and told them that this game they love is actually not that dissimilar to Revit and BIM and 3D design, which is how we design things now," Ruddick says.
Having that IT – that technology focus – is what makes a career at an offsite or modular contractor attractive to a more diverse workforce than was the case with traditional site work, he says.
And that, says Ruddick, is what Reds10 is aiming for. The firm's workforce demographic is very much slanted towards the younger side of construction.
"Actually, the answer to skills, to getting people into construction, is vertically integrated offsite construction," he says. It's exactly what they are doing at Reds10.