Construction expert Charles O'Neil is sick of seeing projects go badly wrong and reckons the industry's core problem is competency. So he's setting up an investigation team for hire by governments, investors and banks that can sort out building problems before things get out of hand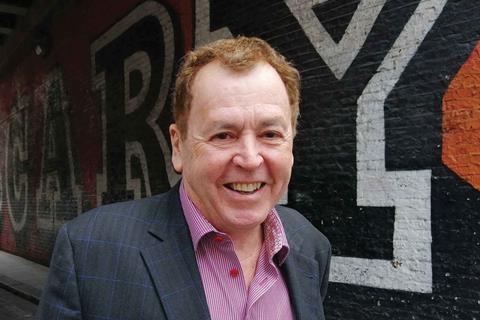 "They'll charge an arm and a leg, and what they deliver doesn't help anybody." Charles O'Neil is trashing the big four auditors in his broad Australian accent.
"Their scope is mostly historical, and the executors are mostly accountants. For a typical audit firm to go and do an audit on a construction project or a contractor … they don't know what they're looking at. It's pointless."
O'Neil, a dispute resolution and project management expert, thinks he can do better. "If you have been on enough construction sites, you can walk on and smell what's going on in the first couple of hours. It's not all that hard." So, at the age of 76, he has joined forces with several friends – also construction experts – to form an investigation squad for hire by governments, investors and banks.
When he left German civil engineering giant Bilfinger in his late sixties in 2011, O'Neil was director of asset management responsible for 60 facilities – from design to construction and management – across eight countries. He played an important behind-the-scenes role on the construction of the London 2012 Olympics, after being brought in by a contractor as part of a three-man team to rescue a crucial scheme – which was running 11 months behind schedule but he is not at liberty to name.
Since ostensibly retiring eight years ago, he has arbitrated on private-public-partnership contracts across the Anglosphere, taught at universities, and earlier this year published Global Construction Success – a tome that has received glowing reviews from industry luminaries such as Ann Bentley, Mark Farmer and Andrew Adonis.
Here, he sits down with Building to explain why PFI isn't dead, how he stumbled into construction after a decade running a sheep farm, and why incompetency is the scourge of construction – and what he plans to do about it.
"I'm just concerned there are a number of people in high-up positions that do not have the broad-based training to qualify – in my book – to be competent for their job"
Investigation team
"I'm not interested in retiring," says O'Neil. And while contractors continue to have problems and jobs continue to go wrong, there is a good chance his nascent investigation squad will find business. The idea is that the team would be employed to visit sites and look through financial records of important construction projects to give investors or sponsors an accurate picture of what is going on. He points out: "Look at what happened with Carillion. I don't know if they were fraudulent or incompetent, but I think they were just plain incompetent."
O'Neil adds that most project costs should be firmed up soon after a bid is won, with only unexpected costs to be added later – and even these should be protected by careful wording in the contract. But contractors that bid on low margins and enter inappropriate contracts often run into problems later, which are revealed even later. "This is what our proposed investigations group can unearth much earlier when we get appointed to review a project," he says.
"Look at what happened with Carillion. I don't know if they were fraudulent or incompetent, but I think they were just plain incompetent"
The group will probably work as a subsidiary to ResoLex – a project consultancy based on Fleet Street, London – whose chief executive, Edward Moore, contributed to O'Neil's recent book, and who is one of the team putting the investigation squad concept together.
The others include Specialist Engineering Contractors' Group chief executive Rudi Klein, investment consultant and former Arup project engineer and onetime Barclays infrastructure director Nigel Brindley, construction disputes specialist David Somerset, international commercial mediator Amanda Bucklow, and former Society of Construction Law chair and independent consultant Richard Bayfield.
At the moment the team are working to find a framework that would allow "amiable" co-operation with those they are looking into. From there they will begin approaching institutional investors in construction firms.
UK's failings
So, why does O'Neil think construction needs his investigation squad? "The construction industry is having a few ups and downs. It's not only the UK, it's south-east Asia, South Africa, Australia and New Zealand. But the UK is the worst of the lot." O'Neil won't easily recognise some of the success stories being claimed over here. He recounts a recent argument he had with a senior Cabinet Office official who was "talking up how things have improved and Balfour [Beatty] has done so well". On the contrary, says O'Neil, Balfour Beatty's margin of "2% is nowhere near good enough. Two bad jobs and they are back in the red. And on infrastructure it's not hard to lose £20m or £30m." He adds: "They lost tens of millions on the Aberdeen bypass."
So why is the UK the worst of the lot? "The training in the UK has gone the wrong way in the last 50 years. People are trained in specialities. You have to have skills across the board, so if you're running a major scheme and your programmer is off sick or on holiday, then you can just step in.
"Here in the UK if you go on to a site you will find a whole lot of specialist people doing the job, but they are in silos." Between 2001 and 2004 O'Neil built more than 15 schools across the UK, as well as hospitals in Hull and Gloucester. "I came across it repeatedly: 'I don't know what's going on; it's not my job'."
O'Neil denies rehashing the common description of construction as fragmented. Yes, he says, part of the problem is that work on a scheme is done by several different firms, and managing complex supply chains is hard. But the lack of a diverse skills base is more heinous because the effect, he argues, is incompetent senior management. Ambitious specialists climb up the managerial ladder but "don't have the broad background that you need to become a bloody good project manager – they don't understand everything that is going on".
Construction managers for big contractors need to be able to "instinctively" know whether subcontractors are delivering, are late, are under financial strain or are doing all right. "In North America they do this," O'Neil says. "But I think there has been a problem here in the UK that the competency of senior management is not good enough."
Back in the bush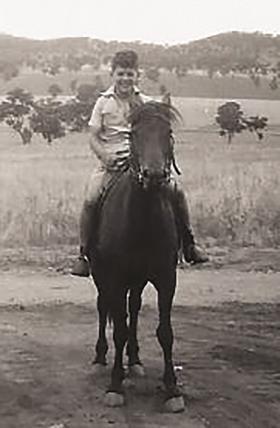 But although he singles out the UK for special attention, O'Neil's sights have a global focus. As an executive at Bilfinger, he travelled the globe and ended up based in Luxembourg. Nowadays he lives between countries, with a flat in Germany and a house on a cliff in Menorca. He has also been travelling to China a lot recently, as well as New Zealand.
But until the 1980s he rarely left the Antipodes, except for touring Asia and the UK with an Australian cricket team, aged 17. As a child in the New South Wales outback he rode a horse 5km to primary school every day. He left school when he was 16 and soon went to work with his father, a livestock farmer and dealer. His father insisted the young O'Neil learn to fly so he could he help out with cattle hustling – despite an initial reluctance he grew to love it and has now piloted more than 22 types of aeroplane.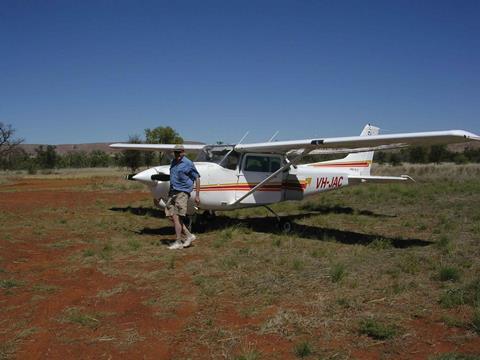 Aged 21, he was sent 500km north to run another family farm – a 7,000-acre livestock outfit – where he spent most of the next decade working long days on horseback, tending to thousands of sheep and cattle.
In 1969, in collaboration with a friend, O'Neil used his school-learned steel-welding skills to build the farm a badly needed cattle crush – a contraption for holding animals while injections are administered. The gadget quickly garnered fans among eastern Australia's livestock farmers, who found it cheaper and sturdier than others available and wanted one of their own.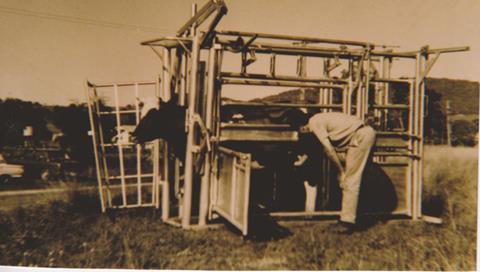 The duo entered business, later extending their scope to other steel fabrication jobs. O'Neil soon bought out his partner's share and attended night classes to gain a construction certificate while managing his firm, New England Industries Proprietary, during the day. Over 17 years the firm worked on grain silos, mines and buildings, graduating to shopping centres, prisons and hospitals. During this time, O'Neil was a "flying project manager", leading several schemes across the country at once by piloting a company plane between them.
He eventually sold the company to a listed construction firm, then worked on contract for various companies across Australia and south-east Asia, before joining Bilfinger full-time in 2001, first as an operations director in the UK, then in Australia, ending up as director of asset management.
One of the things his earlier experience of running his own contracting business taught him, he says, is how "nuts" the bidding system in the UK is. "We didn't bid on any projects; we only negotiated them. We really did our homework before – we didn't leave any stones unturned.
We understood the risks, priced them in, and then we gave a fixed price."
PPPs
Nowadays his main focus is dispute resolution, and he's strongly of the view that getting the contract structure right in the first place is crucial. "I've handled three disputes in the last six months. Their agreements are a piece of shit," he says.
Despite spending much of his time mopping up messy PPPs gone bad – including arbitrating on the construction of the multibillion-pound Gautrain high-speed rail line linking Johannesburg and Pretoria – O'Neil is an unapologetic defender of the PPP model, and believes it is here to stay. In the UK, chancellor Philip Hammond may have proclaimed an end to PFI and its successor PFI2, but the model will remain in a tweaked form. "Do you want to bet? I bet you it will come back in another form."
His first experience of the public-private procurement model was as a contractor building schools and hospitals. Later, as director of asset management at Bilfinger, he became involved with it again. "The division I used to run, which was only PPPs, we had £12bn-worth of work on around the world. We sold seven or eight of the projects [and kept the rest], but we built them all."
O'Neil's last major project at Bilfinger was floating the division on the London Stock Exchange, which happened in December 2011. Since then, he says, none of the PPPs have performed badly: "I helped set up 80% of what they have now. I helped set up this stuff in 2001. [The fund] has got a very big global portfolio and they have not had one thing go wrong in 18 years."
One reason PPPs get a bad reputation, he says, is because people are "very emotional" about PFI: "People feel government is handing over responsibility to the private sector, who are making a fortune […] but when you do the numbers, it's not like that." He also points out that the minority of PPPs that go wrong attract a lot of media coverage, even though the other 95% go smoothly, because "when they go wrong, they go really wrong". He adds: "Carillion had two shockers – the hospitals – and it's going to cost the public hundreds of millions to fix the things."
One of the problems is quality of contract.
"If it is properly structured there should be securities in place that they can draw on to boot [non-performing] contractors off." And the problem is not only in the public sector: private sector firms also lack the competency to enter sensible contracts. "Firms […] are entering contracts which are not properly thought out, and they have not protected their position," he says. "They can't protect their position if they don't know what they are doing."
But in O'Neil's view, the main issue with PPPs comes down to competence again. On Carillion's hospitals, he says: "The government and NHS were equally culpable. They wrote crap contracts and they did not do their due diligence. They should never have given those jobs to Carillion in the first place."
He says government needs to proactively protect itself against the risk of something going bad – but is not always able to. "Some of these companies are experts at pulling wool over the government's eyes, and one of [government's] problems is a lot of people evaluating these bids don't know what they are talking about," he says. "They are bean-counters who don't understand the construction industry."
But it's not just the fault of civil servants; big construction firms too have a responsibility to address the competence issue O'Neil perceives. He would like to see contractors appoint executives with broader experience. "I'm sure lots of terrific people are doing a terrific job. I'm not saying everyone is incompetent. I'm just concerned there are a number of people in high-up positions who do not have the broad-based training to qualify – in my book – to be competent for their job," he says.
"You can be a very competent engineer, a very competent accountant, a very competent lawyer – whatever you like – it doesn't mean you are competent enough to run a construction contractor."
A life in global construction
Charles O'Neil grew up in the bush in eastern Australia before going to boarding school in Sydney. He left school aged 16 and ran a sheep farm from the age of 21, until founding a contracting firm the best part of a decade later. He ran the company for 17 years until selling it to a national contractor in the late 1980s. In the 1990s he spent five years working in Vietnam and another three in Malaysia, before joining German civil engineering firm Bilfinger Berger as operations director responsible for UK PFI/PPP projects in the UK in 2001. The firm later charged him with setting up an Australian division, and in 2009 it made him director for asset management. After leaving in 2011 – ostensibly to retire – he has lectured at five universities and carried out dispute resolution work on projects on three continents, including on the Mersey Gateway Bridge in the UK, and set up his consulting firm, Contract Dynamics Consulting.