Morrisons is embarking on a £600m push to consolidate its presence outside its northern stronghold. But you have to share its values if you want any of the work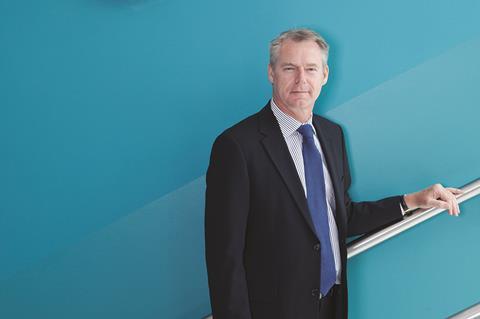 In the corner of Terry Hartwell's office in Morrisons' Bradford headquarters is a map of the UK, full of pins. The group director of property for the supermarket giant is using the map to explain his firm's plans to expand in the south of England.
"If you draw a line from The Wash across Britain, below that you'll see we're under-represented." He slices England in two with his hand, a forest of pins representing superstores above the line and only a sparse smattering below. "There's a lot of scope for us to expand in London and the South."
Filling in the gaps on this map is a priority. But the map doesn't quite explain the "staggering" extent of Morrisons' development strategy this year, Hartwell says. For one thing, it doesn't show any convenience stores - a big part of its plans. And in May, the company announced a £216m tie-up with Ocado, marking a big push into online retailing, which, Hartwell says, will "certainly mean investment in bricks and mortar infrastructure".
These new ventures have helped make 2013 Morrisons' busiest ever year in terms of developments, with £600m of projects and 1 million ft2 of gross retail space set to be delivered by the end of the year. Hartwell expects this figure to rein in slightly from 2014, to a still -hefty £500m, with the Morrisons estate set to grow at 3-4% per year, faster than the company's long-term average, according to Hartwell.
The good news is that Morrisons' construction supply chain is open to new entrants and it needs fresh expertise to help it deliver its ambitious, multi-channel expansion plans. Southerner Hartwell explains what opportunities are available for would-be suppliers and what to do and not do in order to win the work.
A supply chain is about value, innovation and doing it with a smile on your face
In the pipeline
Morrisons projects come in four main types: large supermarkets; convenience stores; refurbishing existing stores; and supply infrastructure - including infrastructure to support the retailer's online retailing push.
The main growth areas are convenience stores and, in the near future, infrastructure to support online retailing. Morrisons has some catching up to do, with Tesco and Sainsbury's in particular being long-established in both formats. "We're kind of late to the party," Hartwell admits. Morrisons is launching 100 convenience stores this year, branded M Local, following a successful two-year, 12-store trial. The push into new formats is essential, Hartwell says, as "that's where the growth is". He points out that last year more than half of growth in supermarket retailing came from convenience stores and online retailing.
After delivering 100 convenience stores this year, Morrisons aims to open 300 in total by 2015. "I can't see us stopping there," Hartwell says. "We'll be delivering 100 a year for the foreseeable future." Hartwell says the move is a response to changes in consumer behaviour as "people are shopping more frequently, rather than doing one big weekly shop". The push should help Morrisons break into the convenience store-heavy London market, where it currently only has 6% market share.
An M Local opened on New Oxford Street last month, while two more are opening in the capital in the coming weeks.It's an "absolutely frantic" time at the moment, Hartwell says. Morrisons is
opening five convenience stores the week we meet and seven the week after. Is he getting panicked phone calls? "It wouldn't be me getting them," he laughs. But he's confident the roll-out will go smoothly, adding Morrisons has "done its homework over the past two years."
He says that the firm is focusing on neighbourhood and high-street stores, rather than transport hubs or petrol stations, although it is "playing with the idea" of a push into petrol station shops. However, most of this work is likely to be fit-out work - 62 of the 100 sites this year are re-fits of former Blockbusters, HMVs and Jessops - meaning it is less lucrative for the big main contractors.
We've got a big hairy audacious goal of a 30% reduction in our carbon footprint by 2020
Another potentially substantial pipeline of work is building the infrastructure needed to support Morrisons' push into online retailing after its tie-up with Ocado. Hartwell says it is "early days" to determine what construction work will be needed, but he expects Morrisons to adopt a "hub and spokes" system, whereby the firm will construct small distribution centres - spokes - across the country to service local areas. Lorries from large distribution centres - hubs - will make deliveries to the spokes and small Morrisons vans will do "last mile delivery".
However, while Morrisons is prioritising its push into new formats, it hasn't turned its back on large supermarkets. The retailer is opening 18 large format stores this year and Hartwell expects it to open a "stable" 15 sites a year "for the next few years". These superstores will mostly be built in the south of England; three are opening in London this year.
Within this pipeline of superstores is the work of Morrisons' in-house development company ODL. ODL acquires sites for mixed-use schemes anchored by Morrisons stores and has £100m of sites and schemes in the pipeline, which Hartwell sees "staying at that level". Hartwell draws a distinction between Morrisons' development plans and those of rival Tesco, which he says "got its finger burnt" by investing in more complex, long-term regeneration schemes, which partly contributed to its £804m property writedown earlier this year. "We'll invest in sites that take three-to-four years rather than 10-15 year commitments," Hartwell says.
The supermarket also has a rolling refurbishment programme and has spent £150m this year on upgrades and refitting 100 tired superstores. Key to both the new build and refurbishment programmes is sustainability. "We've got a big, hairy, audacious goal of a 30% reduction in our carbon footprint by 2020 [compared with 2005]. That's absolute, so however much our estate grows we are still looking to take 30% out, effectively absorbing our new space." Morrisons has achieved a 22% carbon reduction so far, despite a 17% expansion of its estate since 2005. The main tactic is changing lighting, by installing LED lighting and natural roof lighting in all new stores, and retrofitting these systems in existing stores. Also part of the mix are rainwater recycling, heat reclaim, PV panels and refrigeration cases.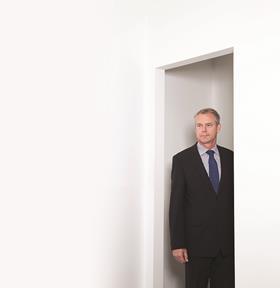 Getting involved
Morrisons typically procures work through frameworks and has contractor and consultant frameworks for superstores, convenience stores and retrofit work. Some work is procured by negotiation, primarily supply infrastructure.
The frameworks are reviewed annually on a sequential basis. For example, the contractor frameworks for new build and convenience stores - which have six and four incumbents respectively - are up for review in the second half of this year. Morrisons declined to disclose who the current incumbents are, but according to contracts database Barbour ABI, the retailer has worked extensively in the last three years with ISG, Bowmer & Kirkland, McLaren and Kier.
"Just because we've got a framework doesn't mean to say we're not open to working with new people" Hartwell says. "Contractors come and they go and there's always movement." He adds that Morrisons has freshened up its construction supplier list, particularly in the past year, to help it with its convenience store push. "There are other ways of impressing us," he says. "Rather than just coming in and doing a pitch and saying, 'I want to be on your framework', why not bring us a site." He says a contractor recently did just that and it's been retained for the build.
When asked if there's anything a would-be supplier should avoid when pitching for work, he laughs and says: "Don't work for our competitors!" He's only half-joking. He claims some competitor supermarkets go so far as to bar construction suppliers from working for rivals for fear they'll share commercial secrets, particularly for quantity surveyors that have greater access to "intellectual property". Morrisons takes a less hard-line approach but "tries to avoid those conflicts". However, it has broken its own rule by deliberately targeting contractors that have worked on rivals' convenience stores to help with its own roll-out.
Morrisons is a fast-changing retailer, but some things remain the same. Construction firms are asked to understand 114-year-old Morrisons' traditional principles. "We want them to adopt our values," says Hartwell. "Our strapline is 'friendly people making great food affordable for everyone'. You can apply that to the construction supply chain - it's about value, innovation and doing it with a smile on your face. The best advice I can give our construction partners is, have a look at our values and if you empathise with those and can work in the same way you're the right partner for us."