Paul Cossell took charge of ISG last year as the fit-out, construction and engineering firm transferred into private hands, a move which has enabled him to explore areas outside the core business. But future success, he tells Dave Rogers, means embracing change and expecting better margins. Photography by Tom Campbell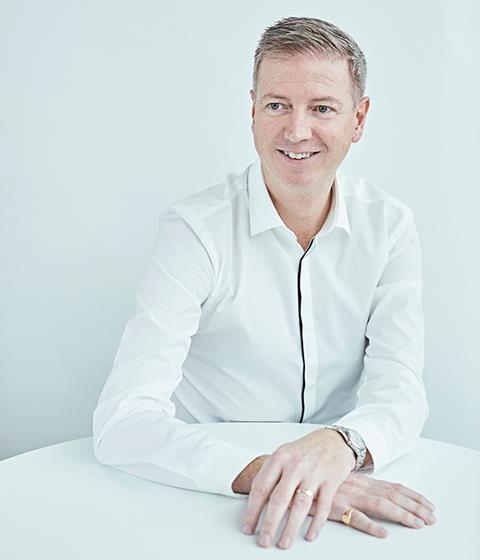 Paul Cossell tells a story that many may find familiar. ISG's new chief executive visited a school in east London recently as part of a drive to drum up interest among the kids in construction specifically and the world of work generally. He asked the room of maybe 90 teenagers – aged 15 and 16 – which of them wanted to work in the construction industry. "Two people put their hands up," he recalls. "It was really jaw-dropping."
He has an explanation for this. "The younger generation do not aspire to be pouring concrete on a rainy site, they see themselves working with computers and being smart. It's a whole different mindset."
Undeterred, Cossell overcame his shock and asked the same group how many wanted to work in an office and with computers. "Two-thirds put their hands up," he says. It underlined another problem the sector faces. "The image of our industry is a challenge for us all."
The 51-year-old is blunt about the shortcomings of a sector where he has spent the majority of his working life. "With ultra-smart people, do they aspire to become lawyers, doctors or constructors? I think the brutal truth is the majority will choose the first two. It comes down to perception. The built environment will always be here and a major part of society. It feels like an injustice [that this attitude exists] but it's up to us leaders to work on that and change that perception."
Cossell is speaking at ISG's office in Aldgate on the fringes of the City of London. Those teenagers who said they didn't want to touch the industry with a barge pole should pay a visit. It looks and feels a world away from freezing cold sites and the popular impression of construction. Cossell says many improvements have taken place in the industry. "Guys hanging outside sites smoking, wolf whistling, inappropriate calendars – that's all moved on. But there's a lag between reality and perception. When we start attracting more diversity into the industry, it becomes self-fulfilling."
Back to those east London teenagers. They did in fact pop by ISG's office and at the end of their visit Cossell and his team asked the question again: how many of them wanted to work in construction? "Ninety per cent put their hands up," Cossell says.
The takeover
Cossell has been in charge of ISG since May, taking over from David Lawther to lead the firm he joined back in 1996 as a site-based surveyor and QS. Cossell remained on site for 14 years before becoming a divisional director and then went on to head its fit-out and engineering business – the bit of ISG that carries out hi-tech work for its dotcom clients.
I am delighted that part of my role does not involve City people and shareholders. When you're privately owned, it enables you to make long-term decisions
It all changed for him and ISG in spring last year, when the US private equity business Cathexis bought the business – which is expected to post a £1.7bn turnover in its latest set of accounts out in March – for what some believed was a knockdown price of £85m. Cathexis, which is based in Houston, has been a long-term investor in ISG and the move took the firm off the London Stock Exchange and into private hands.
Cossell admits he is relieved he no longer bears the burden of being a plc. "I am delighted that part of my role does not involve City people and shareholders. It frees me up from having to grow the business. For a lot of companies, the shareholders' primary driver is dividends and the value that they add, other than investment, is zero. It's great to be talking to our owners about the long-term plan. When you're privately owned, it enables you to make long-term decisions."
The takeover battle was played out in public with the then board, headed by former chief executive Lawther, for weeks rejecting Cathexis' bid as too low – only for it to change its mind in the middle of last February.
Cossell says the bidding war was "uncertain for a lot of people [although] the uncertainty was felt more at senior positions" – a point reinforced by the fact that all of ISG's previous plc board have now left. At a project level, people were less concerned about ownership and he says that among clients it was "surprisingly a non-event".
ISG is Cathexis' sole construction investment and Cossell, who speaks to the owners every month, expects his firm to be pouring concrete in North America sometime later this year. Cathexis owns a number of developments across the Atlantic along with "substantial" parcels of land.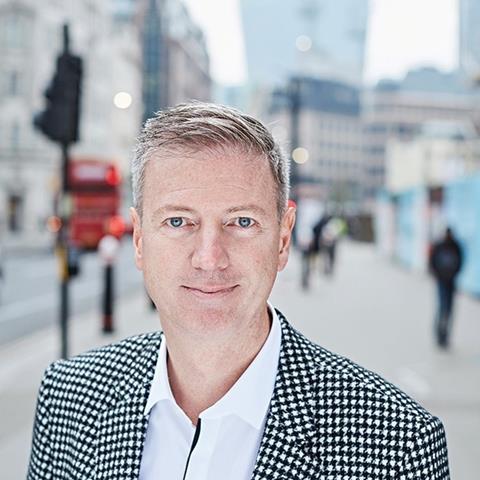 Beyond Brexit
A month after Cossell took over, Brexit happened. He says he was surprised by the result but has noticed no real change – though there has been an increase in inquiries from Frankfurt, mainly from the office and banking sectors. Some are predicting a flight from London in the wake of the UK's departure from the EU, and Paris, Dublin and Frankfurt have been mentioned as likely relocations for those financial services firms willing to turn their backs on the capital. But Cossell has some words of warning for those thinking about it. London's ability to reinvent itself is second to none, he says. Some of his colleagues at the firm's European offices are, he admits, eyeing opportunities but he reckons London will remain the pre-eminent city in Europe. "I'm fortunate enough to go to various cities around the world and without question there is no city this business would rather be in."
Cossell says ISG remains a contractor with a focus on fit-out and new build but says he sees the firm "in the highly engineered tech space, buildings that are built from the inside out". Clients here are the major banks and dotcom firms and he is not interested in winning work for the sake of turnover. "If you're in a marketplace where you're one of six and it's the cheapest [bid] that will be selected, compared with a marketplace where the client values high intelligence, where you engage with the client early and where the client wants certainty, that's the market we prefer."
The construction industry is always embarrassed about its ambition to earn more. We see no reason why ISG and other peers shouldn't be thinking about 5%-plus margins
One area that is interesting ISG is life sciences. It's not just a business opportunity, Cossell says, but the chance for a firm to do some good as well. "We've very interested in proton therapy. We like the idea of being involved with curing cancer. We're a commercial business and we need to make sustainable profits but we absolutely do have a moral compass as well."
Only by increasing margins can the industry have a chance to invest properly in its future, Cossell says. Building's latest table of the Top 150 contractors and housebuilders showed a huge disparity in margins between the sectors. Whereas housebuilders were posting average margins of more than 14%, contractors were having to make do with a little over 1%. "The construction industry is always embarrassed about its ambition to earn more," Cossell says.
"I talk to others in different industries and what they expect to make is way beyond what the construction industry thinks about. We see no reason why ISG and other peers shouldn't be thinking about 5%-plus."
Cossell thinks his business can do something about this by being more efficient. He says the firm recently carried out a review of £630m worth of construction business in the UK and reckoned that £40m of that was spent inefficiently. "We concluded £20m of that was inarguable. That would equate to a 3% improvement in margins. If we take the base line as 1%, then you're immediately up to 4% and that's before we embrace innovation and smarter ways of working."
Cossell agrees with much of last year's Farmer Review – the one authored by consultant Mark Farmer that predicted a doomsday scenario if the industry didn't change and change sharpish – and says the skills shortage and customers' new ways of doing things will force it to think about doing things differently. "It's a given that we will have 3D design that will go straight to manufacture offsite, that there will be a lot less resource to site assembly. We will need fewer boots on the ground and the boots on the ground will require a slightly different skillset."
But there is some way to go, he admits, and singles out one particular group holding back the pace of change – his peers. "If the industry were to hold a mirror up to itself, it would probably see that the people making the decisions and running those businesses are often the people least able and qualified to understand technology and change. Certainly, they're people who would understand technology and what it can do less well than a different generation. If companies can embrace the thoughts and ideas of those people and involve them more in the decision making, that will unlock what's possible."
Mark Farmer would surely agree.
The right outfit
The young Paul Cossell originally wanted to be an architect. Two weeks working in the architect office of a family friend was enough to persuade him otherwise. "I realised that was what I absolutely did not want to do. I found it didn't involve enough people, it was too sedentary."
He had a brief stint at Costain and then 10 years at Walter Lilly but it was a three-year spell at stone mason contractor Szerelmey sandwiched in between that affected him most. "I had a fantastic three years there. It influenced me massively. Being a subcontractor working for main contractors was a real eye-opener. I saw what good behaviour looked like and what bad behaviour looked like. It taught me a lot as a main contractor."
A season-ticket holder at Brentford FC, Cossell is also a keen cyclist and like so many, obsessed with the Strava, the cycling and running app which allows users to record and compare activities. He admits he is a Mamil (middle-aged man in Lycra). "I have more Lycra outfits than suits." He is out, time permitting, cycling up and down the lanes around his Kent home on Sunday mornings and helps organise an annual charity ride which tackles climbs made famous by races like the Tour de France. The Alps and Pyrenees are already ticked off and later this year it will be the Dolomites in Italy.
He says that since becoming chief executive in May, people have treated him differently – something he is hoping will disappear over time. "It takes some adjustment," he admits. "You've got this big badge like the sheriff has come into town. I'd like people to continue to say things as they would have done otherwise."