The government's expansion of permitted development rights from the end of August has united many professional bodies in vehement opposition. Joey Gardiner explains the reasoning behind the move and why it is so controversial, while opponents Ben Clifford, Andrew Forth and Julia Park voice their concerns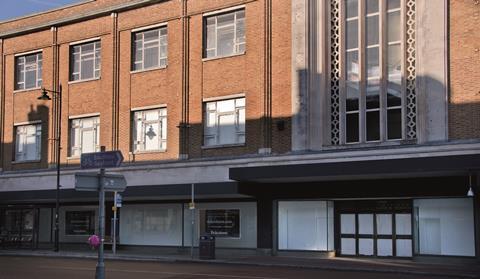 Planners, architects, surveyors and chartered construction professionals have all condemned the government's decision to press ahead with the creation of a raft of new permitted development rights.
The new rules, which include a right for developers to demolish vacant office and industrial premises and rebuild them as homes, were branded "disgraceful" by the RIBA, while the Royal Town Planning Institute described them as a "serious error".
The government has pushed ahead with introducing the rights despite most of the changes being opposed in previous consultations – and despite the conclusions of a recent government-commissioned review which found that previous permitted development rights had created significantly worse-quality homes.
Permitted development (PD) rights, which are behind the controversial conversion of Terminus House in Harlow into flats for homeless families, are a form of approval in principle by the government of certain prescribed forms of development, which can therefore bypass the normal planning process.
The three deregulatory changes made by the government are:
A new PD right allowing the demolition and rebuilding of "vacant and redundant" office and light industrial buildings as homes without planning permission
A slew of new PD rights allowing the upward extension by up to two storeys of existing post-war-built homes, and the creation of new homes above existing terraces, offices and shops, all without needing planning permission
A radical shake-up of the use class system to allow high-street uses – such as shops, restaurants, cafes, professional services premises and offices – to interchange without specific permission, through the creation of a new broad "commercial, business and service" use class.
The new rights will come into force on 31 August. To ensure that only "vacant and redundant" properties are demolished under the demolition PD right, it will apply only to buildings constructed before January 1990 that have been "entirely vacant" for six months prior to application for PD approval.
Previously, concerns have been raised that such a stipulation could encourage building owners to keep properties empty in order to increase their value by turning them into a development opportunity.
Thinking behind the changes
The government said the changes were designed to deliver much-needed new homes and revitalise town centres across England.
Housing secretary Robert Jenrick said the reforms will cut out unnecessary bureaucracy and give small business owners the freedom they need in order to adapt and evolve.
He said: "These changes will help transform boarded-up, unused buildings safely into high-quality homes at the heart of their communities. It will mean that families can add up to two storeys to their home, providing much-needed additional space for children or elderly relatives as their household grows."
Alastair Stewart, analyst at Progressive Research, believes the move to be a fillip for the industry, saying: "The extension of permitted development rights to vacant business premises and the creation of a broader use category for smaller high-street premises should remove much of the red tape involved in regenerating blighted town centres. This could favour mixed-tenure regeneration specialists. The rule governing upwards home extensions could benefit the repair and maintenance sector."
The government is expected to lay out even more fundamental reforms of the planning system in an imminent policy paper.
Since the introduction of a raft of change-of-use PD rights in 2013, including the right to convert offices into homes, official data shows that more than 60,000 homes have been created using the PD rights.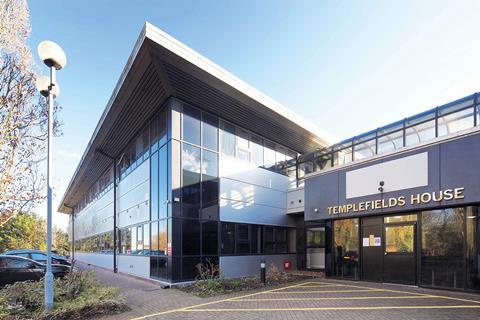 Detractors
But the independent report commissioned by the communities ministry into the quality of homes produced under PD rights concluded that "permitted development conversions do seem to create worse-quality residential environments than planning permission conversions in relation to a number of factors widely linked to the health, wellbeing and quality of life of future occupiers".
The report, co-authored by Ben Clifford (see page 21) found that only one in five PD units met the government's nationally described minimum space standards, compared with three-quarters of units delivered with planning approval. In addition, nearly three-quarters of PD homes were single aspect – having windows on only one wall – compared with less than a third of conversions delivered through full planning. The research, which looked at 240 PD schemes, found 10 homes with no windows at all, a concern since the furore over a scheme in Watford which included flats with no windows.
The government's own Building Better, Building Beautiful Commission also concluded that permitted development rights had "permissioned future slums".
The RIBA immediately sent a joint letter together with the Royal Town Planning Institute, RICS and the Chartered Institute of Building to Jenrick criticising the move. It said that "further PD [rights], including the ability to demolish and rebuild on existing sites – if implemented without significant safeguards – will lock in more unacceptable standard development, the consequences of which we will live with for generations or must rectify later at greater expense".
The government said it has addressed concerns over quality by making sure all new and existing PD rights have a new obligation to ensure "adequate" natural light in homes produced. However, there is still no obligation to meet minimum space standards or provide play space or outdoor space, no local authority control over the location of units and no way of ensuring schemes contribute to community infrastructure such as affordable housing.
In a 2018 consultation, "less than a third" of respondents supported the idea of a new PD right for demolition and rebuild. The government said it would continue to look at the idea but would introduce it only after additional consultation. In an explanatory memorandum accompanying the new regulation, it justified the introduction of the new right without further consultation by saying the measure was necessary to support the UK's response to the coronavirus pandemic.
It said: "To stimulate regeneration of our towns and cities and deliver additional homes more easily as part of the government's response to the covid-19 pandemic, that right is now being brought forward at pace and without further consultation on the detail of the right."
Pleas for space standards have fallen on deaf ears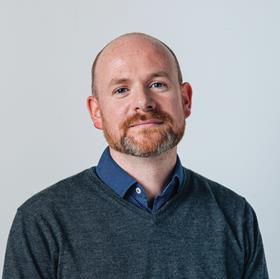 PD rights report author Ben Clifford on his biggest concerns about the government's approach
I understand the political imperative to deliver more housing. By removing planning risk, a lot of regulatory standards like space standards and the financial contributions of planning gain, the government has made it easier to make a profit through permitted development delivered housing. But this comes at the cost of the possibility of really poor-quality housing (and the social implications of that) and the burden on local communities (particularly opportunity costs around the loss of affordable housing and the impact on local social and green infrastructure, on which the new PD housing will place additional burden). In most cases, I do not think the price is worth it and instead of further PD, we could deliver more housing through things like greater support for local authority housebuilding. However, that doesn't really fit the ideology or approach of the government. So I'm not surprised by the extension of PD rights we've just seen, but I do not think the evidence in the report is particularly supportive of that.
Instead of further PD we could deliver more housing through things like greater support for local authority housebuilding
Having looked at the new rights, as well as the changes introduced in June to require adequate natural light but also to require proper floorplans be submitted, I do think the report – Research into the Quality Standard of Homes Delivered through Change of Use Permitted Development Rights, by UCL and the University of Liverpool – has had some influence in increasing the requirements of the prior approval process.
The conditions for the new PD rights introduced last week go even further than existing ones – for example, requirements around design for the demolition and rebuild and requirements around overlooking and neighbour consultations for the upwards extension ones. These could certainly help improve quality, but it will be interesting to see if there are any changes to the prior approval fees, which are currently quite low and so burden local authorities with rather a lot of work with little resource to cover it.
The biggest issue I think is the failure to do anything about space standards. This is at the root of many problems for residents of these conversions. There was a lot of evidence about that in the report, and the lack of consequential action is disappointing.
Ben Clifford is associate professor in spatial planning and government at the Bartlett School of Planning
The human cost of the housing numbers game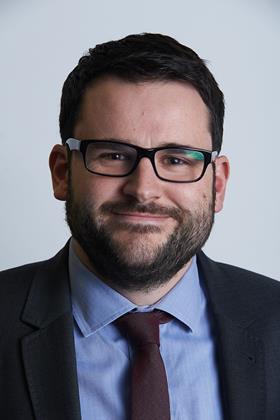 Andrew Forth argues that politicians are obsessed with the number of new homes rather than their quality
A few years ago, a think tank made the argument that "Britain needs more slums". I doubt that the author of the paper could have expected such a positive response from government. The announcement of the extension of PD rights offers an opportunity to test the hypothesis.
The government cannot claim ignorance of the impacts that related deregulatory moves have already had. Twice in the last six months, the secretary of state's own advisers have been critical of the impact that removing local oversight has had on the quality of new housing.
The Building Better, Building Beautiful Commission noted that the regulations have "inadvertently permissioned future slums" while there is also evidence of PD rights leading to poor-quality housing from Ben Clifford's review (see left and previous page). The government's only concession to these shocking findings seems to be to make it slightly harder to build a home without natural light.
Just as the grim outcome of the last set of deregulatory efforts was predictable, it is likely that the new rules will have negative impacts. The fact that a property need only have been built before 1990 and be vacant for six months will incentivise developers to target prime retail and commercial outlets in more prosperous areas while ignoring the opportunities in more challenging areas.
The only protection against your neighbour building an ugly, poorly designed extension to their house is to trust that they won't do it
New homes in converted retail units and demolished and rebuilt commercial units must consider "design" and "external appearance", but when even the full planning system often lacks the powers to adequately consider subjective criteria, it seems brave to put faith in these paper-thin safeguards.
For those who live in areas covered by the new rules on home extensions, the only protection against your neighbour building an ugly, poorly designed extension to their house is to trust that they won't do it.
We know from experience that trust is not an ideal source of security when the rewards are so high. From windowless homes, to single-aspect sealed-window family housing with no outdoor space and rooms smaller than a budget hotel room in locations next to main roads, the defining characteristic of many of the homes delivered under permitted development has been the relentless focus on maximising profit. Turning our high streets, industrial estates and post-war flats into the Wild West won't solve the housing crisis or spark local revivals if all it does is reward those with the strongest stomachs for human misery.
Reusing buildings and considering the future of commercial premises is something that the UK doesn't always do well. If we get it right, it could spark local growth and deliver sustainable and well-designed homes that are an asset to their communities.
The government's latest announcements makes it harder, not easier to make the right choice.
Andrew Forth is RIBA head of policy and public affairs
'Build, build, build' is out of step with the public mood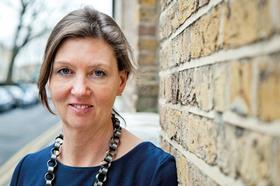 Julia Park believes that if ministers had listened to developers, we would be in less of a mess now
It's difficult to know where to start with "build, build, build" – a mantra facile enough to be worthy of Trump. The next raft of permitted development rights is being forced through at lightning speed – either in an effort to impress us, or in the hope we barely notice. Both, perhaps, depending which side you are on.
As a historian, Boris Johnson should know that deregulation rarely improves anything, and has never led to better housing. Commentators have compared the effects of the pandemic to the two world wars. The most notable difference with covid-19 is the lack of ambition to do better.
Ironically, the importance of good housing has never been more evident. Lockdown has been difficult for all of us but so much worse for those trapped in small homes without even a balcony.
Housing has always been a barometer of a nation's status; a proxy for where "ordinary people" fit in the hierarchy of priorities and how equal society really is. Radio 4's Rethink series has tapped into a widespread desire not to return to business as usual, but to a better, more caring and more meaningful future. Build, build, build feels rushed, poorly timed, undemocratic and out of step with the public mood.
Housing has always been a barometer of a nation's status; a proxy for where 'ordinary people' fit in the hierarchy of priorities
Johnson also misunderstands developers. The 2012-15 Housing Standards Review, another deregulatory frenzy, was eventually subject to "one in: three out" (for every £1 you spend on new regulation, you must save £3 somewhere else). Almost all of the developers who participated in the workshops said repeatedly that they were willing to do better but needed the level playing field that regulation creates.
A candid admission that, for the most part, they are hard-wired to maximise profit: if something is optional, or subject to negotiation, they will push back and take the cheapest route. But they were clear it doesn't have to be like that. Subject to a decent lead-in period before new rules kick in – time to enable them to gear up and adapt their portfolios of standard house types, and for the cost to come out of land value – they would come quietly.
The developers felt it would take five years for a decent programme of improvement to be fully embedded. That was exactly five years ago. We would have been there by now, were it not for the arrogance of ministers.
If we must tolerate facile soundbites, "plan, design, build" would at least have demonstrated some understanding of what needs to happen and in what order. Let's not look back after another five years, and another 10,000 new homes, and have to admit that we've barely stood still. With climate change at tipping point, an ageing society and increasing poverty staring us in the face, when is the time to do better, if not now?
This article was first published by Building's sister title Building Design. Julia Park is Building Design's housing columnist and head of housing research at Levitt Bernstein