Housing secretary's changes to include permitted development right to demolish and rebuild existing properties
The detail of widely trailed new planning rules designed to breath new life into town centres will be laid out by the government today.
The new rules, which will come into effect by September, will see the introduction of a new permitted development right designed to allow existing buildings to be demolished and rebuilt as homes.
It will be the government's second major overhaul to the built environment this week following housing minister Robert Jenrick's announcement yesterday of the most dramatic shift in building safety regulations in forty years.
The government said full planning applications will no longer be needed to replace "unused" buildings, including commercial and retail properties, into homes and other uses.
The government said this will help high streets and town centres hit by the decline of the high street provide more space for new businesses and help them to adapt quickly to what consumers and businesses need. However, previous similar permitted development rights described by government as designed to allow the re-use of vacant buildings have ended up applying equally to occupied buildings.
The new regulations will also allow homeowners to add two storeys to their homes with a fast-tracked approval process.
But the government said that homeowners will still need to "carefully consider the impact on neighbours" and developers will still have to stick to building regulations.
And pubs, libraries, village shops and other buildings deemed "essential to communities" will not be covered by the new permitted development rights. Permitted development is a process which allows developers to undertake certain prescribed work without requiring full planning permission.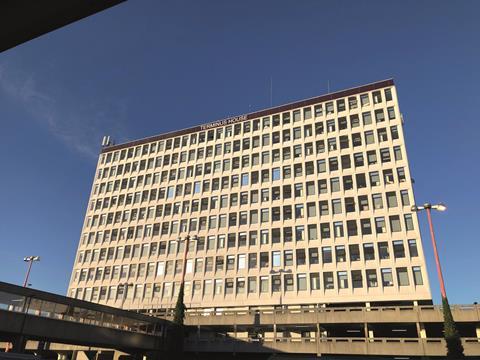 Campaigners against the government's extension of permitted development rights have pointed to evidence, including a detailed survey undertaken by the RICS, which has highlighted the poor quality of much of the schemes produced under the system. Examples include the controversial former office block Terminus House in Harlow (pictured), now used to house previously homeless people, and a former industrial building in Watford which included flats with no windows.
The measures were trailed by prime minister Boris Johnson at the end of last month in a speech on the government's plans to stimulate the economy in the wake of the covid crisis. It is not yet clear whether other measures trailed then, such as a deregulation of high street use classes or a more radical rethink of the whole planning system will be laid out today.
Successive Conservative governments since 2016 have pledged to introduce a permitted development right to demolish and rebuild commercial properties but it has been met with fierce resistance from planners and local authorities.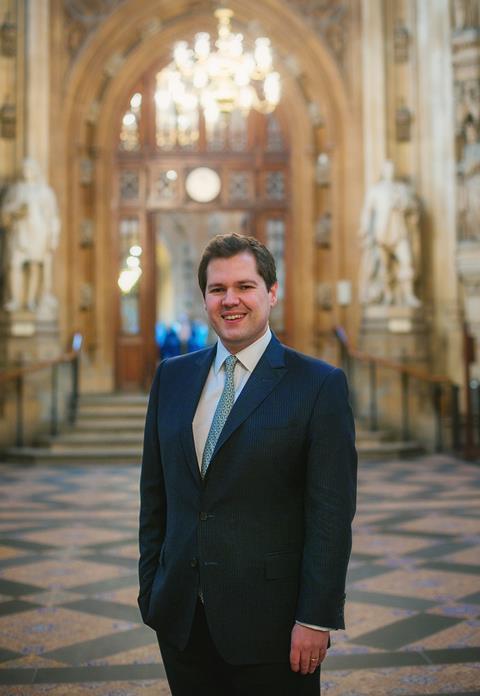 Jenrick (pictured) said: "We are reforming the planning system and cutting out unnecessary bureaucracy to give small business owners the freedom they need to adapt and evolve, and to renew our town centres with new enterprises and more housing."
He added: "These changes will help transform boarded up, unused buildings safely into high quality homes at the heart of their communities. It will mean that families can add up to two storeys to their home, providing much needed additional space for children or elderly relatives as their household grows."
Yesterday's Building Safety Bill, which is not expected to come into force until as late as 2024, will introduce a new Building Safety Regulator to oversee projects from design through to completion.
It will include three building safety "gateways" at the planning, construction and handover stages which buildings will be required to pass through before they can be occupied.