Construction firms are giving substantial sums to political parties. So which companies are donors and can money buy influence?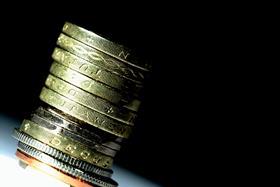 The construction industry will tomorrow begin a pilgrimage to Brighton, Manchester and Birmingham for some serious lobbying as the party conference season kicks off in earnest.
Now more than ever, firms and their owners will be desperate to influence those in positions of power and to gauge the direction of government policy at a time when both regulation and public spending are viewed as crucial for the sector's very survival.
But the Conservative, Labour and Liberal Democrat conferences are not construction's only form of political manoeuvring. The industry is also a major source of party funding with family-run firms like JCB, Sir Robert McAlpine and Wates giving hundreds of thousands of pounds to the Tories and construction unions Ucatt, Unite and the GMB giving even greater sums to Labour (see box, below).
But who exactly in construction gives what to whom and why do they do it? Furthermore, is the public right to view the whole process as a means of currying favour with politicians, and does the money actually buy any meaningful influence on policy?
The issue hit the headlines at the start of the year when a row erupted over the honours given to a number of prominent Tory donors including deputy chairman of Wates, James Wates, who was given a CBE for services to construction and charity. Since 2001, Wates Group has given £175,000 to the Tories and gave a further £50,000 a month after the honour was announced.
While there is no suggestion that this money was intended to prompt the honour - or reward it for that matter - the gongs that Wates and his fellow Tory donors received sparked a barrage of criticism.
I think donations do help you meet people but I don't think it helps you to influence things

Industry donor to the Conservative Party
At the time, the chairman of the Committee on Standards in Public Life, Sir Christopher Kelly, complained that honouring party donors threatened to bring the system into disrepute, pointing to it as an example of why party funding requires swift reform.
A public survey conducted for the committee showed that 81% thought the most common reason for donating was either the hope of receiving special favours in return or gaining access to those taking decisions while 85% believed that special favours occurred "very often" or "sometimes" as a result.
The committee has recommended a £10,000 cap on donations and is awaiting the outcome of cross-party talks on its proposals.
With such a backdrop, it is no wonder that firms are deeply reluctant to discuss political donations. A case in point is JCB, whose chairman Sir Anthony Bamford and his close family are in the very highest rung of Tory donors, giving more than £400,000 to the party last year. A JCB spokesperson would only say: "It is well known that JCB donates to the Conservative Party, in the same way as trade unions donate to the Labour party. It is a personal matter for Sir Anthony. "
Donations above £500 are recorded by the Electoral Commission and published, although there is no way to search specifically for construction donors. Research by Building (see box, right) has identified a number, but the list is by no means exhaustive.
One of the few major donors willing to discuss his motivations is Stef Stefanou, the former group chairman of Doyle Group, the specialist contractor that collapsed in June.
A well known figure in the industry, who remains chairman of training scheme Constructionarium, he is one of very few people in construction giving not to the Tories, but to Labour. Stefanou, who is of Greek origin, says he donates to Labour because he is a strong supporter and has been since he first came to the UK to study in 1959.
"I don't give money [to Labour] because I'm asking for favours - it is never that," he says. "As far as my OBE is concerned, I hope that it was for Constructionarium but people can think what they like."
But surely some individuals are motivated by factors other than political conviction? While some donors could indeed be seeking to buy an honour, this is separate from those that could be trying to influence government policy. While big donors may or may not succeed in this, what they do know is that they can expect to be given a type of access sure to stroke the ego of any company boss.
The Tories, who are far more reliant on private-sector donors than the union-funded Labour Party, even set out on their website which of the eight different Tory "clubs" you can join depending on the scale of your giving. At the very top of the scale, an annual donation of £50,000 gets you into the Leader's Group, the "premier" supporters' club with members able to rub shoulders with David Cameron and other ministers at dinners, "post-PMQ lunches" and campaign launches.
Another Tory donor from construction, who does not wish to be named, explains that his donations have bought him the excitement of meeting ministers and other leading figures but doubts that anything he has said at functions has ever influenced policy.
"It does give you access but it's fairly useless access," he says. "I was really impressed by the quality of the people that came [to donor events] and I was really excited by it - I even met [author and Tory supporter] Frederick Forsyth.
"I think donations do help you meet people but I don't think it helps you to influence things. If the question is 'am I going to get a knighthood'? The answer is that at the level I give, definitely no."
Whatever the results of such giving, the degree to which construction and political donations are intertwined shows something else. It seems likely it is a reflection of the industry's weak spot - its lack of a single voice and inability to win seat at Westminster's top table without paying for the privilege.
WHO GIVES WHAT?
Contractors
Sir Robert McAlpine: The firm, a long-term donor to the Conservative Party, last gave £77,500 as a company in 2009. Other members of the McAlpine family also donate
Wates Group: Gave a single donation of £50,000 at the end of 2010 and a further £50,000 at the beginning of this year
Keltbray: The specialist demolition and civils contractor has given more than £10,000 every year for the past four years to the Tories
Bowmer & Kirkland: The Derbyshire-based contractor and its group director Robert M Kirkland have regularly given to the Conservatives. However, the firm also donated around £34,000 to former Labour Derby North MP Robert Laxton
Nike Construction: Over the past decade the boss of Bracknell-based Nike Construction, Leonard J Nike, has given almost £300,000 to the Tories including more than £50,000 last year alone
Doyle Group: Regular Labour donor Stef Stefanou, former group chairman of the now defunct Doyle Group, has donated a total of £80,000 to Labour since April 2010. He also gave £20,000 to Tory London mayoral candidate Steve Norris in 2003
Stef Stefanou: Stefanou, former group chairman of Doyle Group, has given regularly to the Labour Party for many years although he also once gave £20,000 to Tory Steven Norris in his bid to become mayor of London back in 2003. More recently, Stefanou has given to the offices of both Ed Miliband and Harriet Harman and has given a total of £80,000 to Labour since April 2010
George Downling Construction: The Liverpool-based firm gave a single donation of £25,000 to the Conservatives in March this year
Unions
Ucatt: Gives regular chunks of cash to the Labour Party and has also donated directly to party leader Ed Miliband. Ucatt has given almost £130,000 to the party in 2012 alone
GMB: £720,000 to Labour this year
Unite: £1.8m to Labour this year
Product and plant
JCB and Sir Anthony Bamford: One of the largest Conservative donors of all with his son George and brother Mark also giving hundreds of thousands of pounds to the party. JCB Research has given £130,000 to the Tories since March this year
Aggregate Industries: The building materials firm has given £150,000 to the Conservative Party since the end of 2008 but says it is no longer a donor. Non-executive director Angela Yeoman is also a Tory donor
Others
CH2M Hill: The US-based consultant donated just over £5,000 to Labour in 2009, followed by two £8,000 donations to the Tories
Arup: The firm gave a single £2,000 donation to the Scottish Labour Party in 2009, designed to cover the cost of tickets to a gala dinner involving the Royal Zoological Society of Scotland
Tony Pidgley: The Berkeley Group chairman twice donated to the Tories in 2005, giving a total of £2,300
Amey: The infrastructure and public services consultant has given twice to the West Midlands branch of the Tories - a £3,000 donation in 2009 followed by a £5,000 donation in 2010