There clearly needs to be a push to draw young talent into construction. So, how can the industry go about improving its image, modernising its work/life offering and showcasing what it has to offer? Jordan Marshall reports on a roundtable hosted by Stace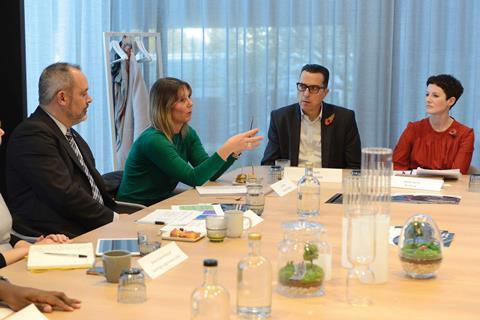 Construction is an ageing industry. This is not a groundbreaking revelation. But the industry's failure to diversify and become an attractive industry for the next generation has hit a critical point.
The skills crisis has reached fever pitch across both site trades and construction's professional services, while research carried out by consultant Stace earlier this year revealed that neither students nor their parents considered construction an attractive career for the next generation.
It was timely, then, that a roundtable discussion – hosted by Stace and chaired by Building editor Chloë McCulloch – shared views on what needed to be done. The discussion, which was held last month in London, centred on the barriers to attracting young talent into the sector and how to break them down, while also asking how to get a positive message about construction out there.
We need education buy-in. If a child is good at maths, why aren't they being told about quantity surveying?

Liz Waters, Sir Robert McAlpine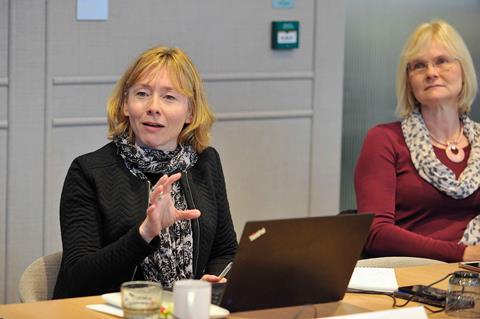 The current situation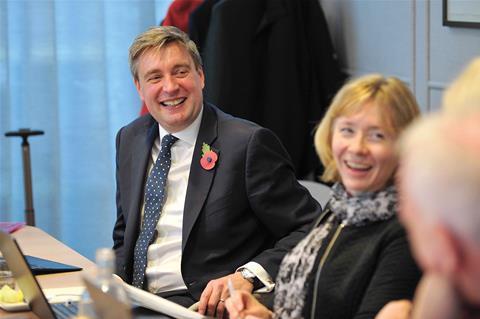 According to Gareth Sinnamon, a partner at Stace, the time has passed when the industry can simply cross its fingers and hope that things get better. Stace's Next Gen Index showed that when 16 to 18-year-olds were asked what industry they would like to pursue a career in, construction and the built environment did not appear in the top three options of the 800 teenagers surveyed earlier this year.
The attitude of those advising young people on future career options is of particular concern, according to Bob Ensch, area director at Morgan Sindall, who says: "I'm surprised by the number of parents who would discourage their children from entering the industry. Parents are a real problem in this case."
The notion that parents are unlikely – and, perhaps more concerningly, unwilling – to recommend construction is a massive problem according to Liz Waters, stakeholder communications and community manager at Sir Robert McAlpine. She says the majority of young people think about careers long before they start secondary school, making the input of parents significant.
As Stace's James Darbyshire points out, parents are not the only ones failing to speak up for construction. He says schools are not encouraging students to consider the industry as a legitimate career path. Reporting on a recent trip back to his alma mater with his children, he was shocked to realise the woodwork and metalwork facilities had been removed. "They just aren't the subject and career areas that schools are interested in pushing for," he says.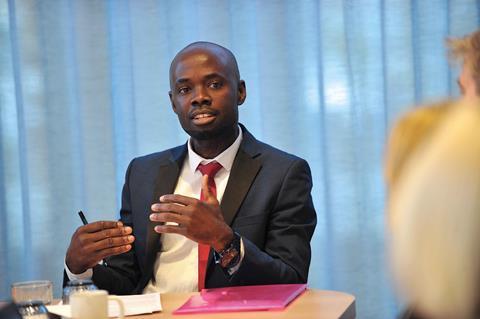 Stephen Cole, head of careers strategy at the CITB, believes there is another reason schools are not telling students to pursue construction. He says: "Careers advisers are not confident about advising on construction."
Sir Robert McAlpine's Waters agrees, saying it is imperative teachers and careers counsellors are educated on the variety of careers available across the industry.
"We are trying to do CPD with teachers. Part of this is in order to teach them that it's not about the job roles but the skills needed for those jobs. We need education buy-in. If a child is good at maths, why aren't they being told about quantity surveying?"
Carol Lynch, chief executive of the Construction Youth Trust, says part of the problem is that schools can be challenging to deal with and that construction is taking a disjointed approach to working with them.
"There are some schools that have several companies banging down the door to talk to students and offer work experience placements because they are right next to projects, but others in the same borough that are just a bit further away hear nothing. We need to come up with a cohesive, simple offering."
I'm surprised by the number of parents who would discourage their children from entering the industry

Bob Ensch, Morgan Sindall
Problems with construction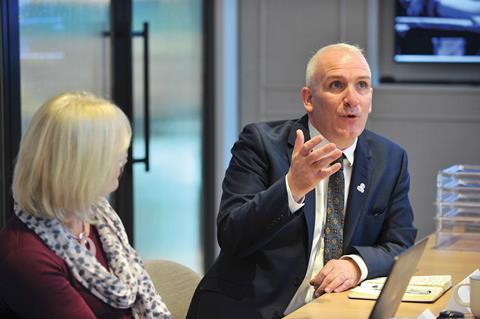 Lynch says the problems that need tackling go deeper than educating either parents or schools, however. "We have a fundamental image problem we need to address. We need to correct the idea that construction is just men in muddy boots on site."
This is a sentiment shared by Sheila Kissane-Marshall, independent chair of Cambridge Judge Business School, who says the rigidity of construction is problematic. "We need to offer more flexible working options," Kissane-Marshall says. "If we don't, young people are going to talk with their feet, exercise choice and look for work in other sectors."
Kissane-Marshall says this is particularly important if the sector does not want to recruit temporarily, only to lose staff as they progress through their career. "When I moved jobs, I had it written into my contract that I did not have to be at my desk before 10am – I usually would be – but it gave me that flexibility." She says new joiners now expect that flexibility without having to demand it.
The perception that the industry is dominated by white men – which Building's McCulloch points is out is often a reality – is also a barrier.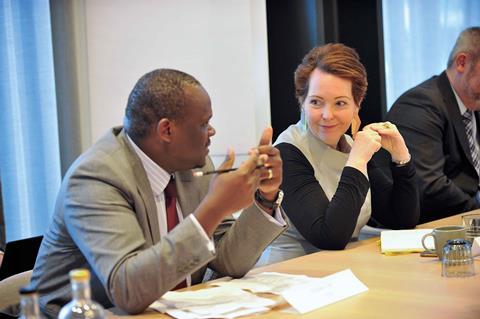 Ensch of Morgan Sindall says this pattern is being perpetuated, since work experience students sent out by schools are nearly always male. "Even when we ask for even numbers, schools tend to just send us boys," Ensch says. "That's something that needs to change."
The CITB's Cole agrees with this – and adds: "We need to sell a lifestyle."
Dr Alex Opoku, programme leader at UCL, points out that the students on his course are much more likely to continue in the industry after real-life experience. "Most of those who go out and do 12 months of work experience see first hand what the industry has to offer."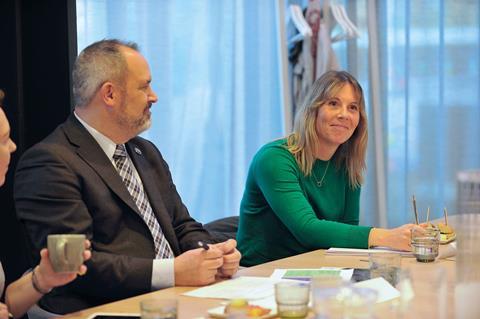 This was a point everyone gathered around the table agreed with – construction does a bad job of selling itself and explaining its diversity and breadth.
Stace's Darbyshire says he observed this with three people who joined the consultancy as support staff, with no knowledge of what the industry was. "They joined and saw what we were doing, how dynamic it was and asked if they could do a conversion course to transition into quantity surveying," he says. "These are people who were always out there, but we missed. They weren't picked up early enough."
Retentions from apprenticeships are still high, so that is definitely worth investing in

Barry Cullen, RICS
Stace's Next Gen Index shows severity of challenge
The survey of 800 16- to 18-year-olds found that:
Just 7% would choose construction as their first choice of industry
The figure dropped to 6% for women and 4% for people from a black, Asian or minority ethnic background
Breakdown of preferred industries for 16- to 18-year-olds:
29% health/medicine
21% finance and legal
18% IT/technology
7% construction
A total of 27% of 16- to 18-year-olds feel their parents would discourage them from a career in the industry
Just 17% of surveyed teens said they were "very aware" of what a quantity surveyor's role was
A total of 77% of those surveyed were "very aware" of the role of an architect.
The next step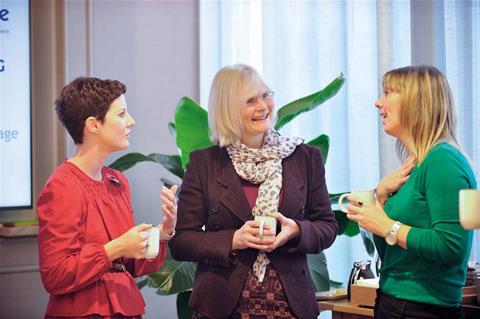 Barry Cullen, head of future talents at RICS, says it is also important that the industry continue to provide strong apprenticeship schemes. "Retentions from apprenticeships are still high, so that is a pathway that is definitely worth investing in."
But, says Sarah Garry, project director of Build UK, increasing apprenticeships is easier said than done. "Our members are saying they just can't access the training. It's much easier for bigger companies than an SME with one or two people they want training up."
Garry adds that young people want to know there is opportunity to develop their skills as they progress through their careers, so that needs to be addressed.
The Construction Leadership Council (CLC) is working up a report on recruiting skills into the sector, a piece of work those around the table are eager to see. And while having a unifying voice at the top is important, the panel also agrees it is vital the youth already working in construction can lead on this. Morgan Sindall's Ensch says young people are driving change in the industry. "They are the future; we need to follow their lead," he says.
The Construction Youth Trust's Lynch goes further, saying young recruits already in the sector are its "secret weapon". "We have to release younger people because one of the things that is really powerful is to see how much responsibility young people in this industry are given." She says seeing young employees talking about the level of their work and the motivation they get from the job is a great sell for students, parents and teachers alike.
It is really powerful to see how much responsibility young people in this industry are given

Carol Lynch, Construction Youth Trust
Digital upskilling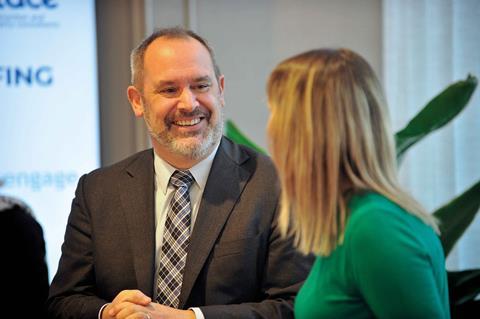 Sir Robert McAlpine's Waters says the issue is also important as the industry needs to digitally upskill, which is something the younger generation can push. She says: "We have company targets to upskill in BIM and we have decided we need to learn from the younger generation."
Waters adds that learning from the expertise of new workers helps with recruitment in two ways. First, it upskills the existing workforce, making the industry a more modern, efficient and attractive work environment. Second, it shows the next generation that construction is a place where their opinions matter – which is attractive for those deciding between potential careers.
Stace's Sinnamon says the most important thing is that construction comes together to make a pragmatic plan to tackle the skills problem. He says: "We need to get serious about collaboration when it comes to this and champion the industry. We all need it."
Sinnamon's view, which seems to be shared by all the panellists, is that for the industry to plug the skills gap and combat an ageing workforce, this will not be the last conversation about attracting the next generation.
Round the table:
Chair: Chloë McCulloch, editor, Building
James Darbyshire, partner, Stace
Gareth Sinnamon, partner, Stace
Stephen Cole, head of careers strategy, CITB
Barry Cullen, head of future talent, RICS
Bob Ensch, area director, Morgan Sindall
Sarah Garry, project director, Build UK
Sheila Kissane-Marshall, independent chair, Cambridge Judge Business School
Carol Lynch, chief executive, Construction Youth Trust
Dr Alex Opoku, programme leader, UCL
Liz Waters, stakeholder communications and community manager, Sir Robert McAlpine