As Londoners' views on the city's infrastucture were revealed in a new report, industry experts gathered to discuss the future of infrastructure and the best ways to fund change, writes Debika Ray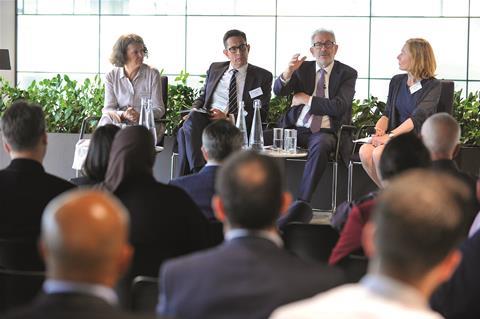 Earlier this year, Aecom launched a major report on public perception around infrastructure, based on a survey of more than 10,000 people across 10 of the world's major cities. In this – the second of the engineering consultancy's Future of Infrastructure reports – London came second after Mumbai in terms of its residents' overall satisfaction with the city's infrastructure.
Yet, 60% of respondents in the British capital said they found public transportation was becoming an increasingly stressful way to travel and more than half (55%) said they had not had a chance to give any feedback on transport services over the past year. Of London respondents, 39% said they would be willing to pay higher taxes to help fund infrastructure and 57% said that the private sector should be more involved in its development, while only 25% said they would be prepared to pay higher fares to use public transport – an indication as to the kind of funding model that people broadly support for this kind of development. Meanwhile, 40% of respondents in London said they felt that their city government lagged behind others when it came to sustainability of its infrastructure.
People want to have a say on their infrastructure – we need to engage with users better

Richard Whitehead, Aecom
Engaging the public
On 20 June 2019, a group of industry experts came together to discuss the implications of the Aecom report for London, as well as the future of the city's infrastructure – from funding models to public popularity.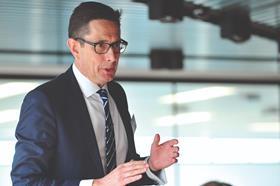 Richard Whitehead, Aecom's managing director for buildings and places in the UK and Ireland, summarised the main themes that emerged from the survey as:
The need for greater engagement with the public on decisions about urban development;
The preferred funding model of the majority of respondents, which was found to be through government spending backed by private investment;
The demand that sustainability be taken into account when developing infrastructure.
"People want to have a say on their infrastructure," said Whitehead. "We need to engage with users better."
We need to ensure new transport links we provide are in areas where we can build houses for people to live affordably

Michèle Dix, Crossrail 2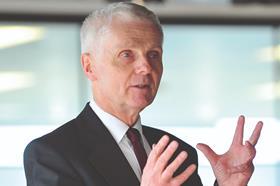 Tony Travers, a professor in the department of government at LSE, agreed on the importance of improving the sense of public engagement when it came to infrastructure. He outlined the challenge of convincing people that infrastructure investment and development is a good thing and making sure that users felt involved in the decisions being made in their name, given the low level of trust in politicians today.
"I think if we get that right, people assent more to higher levels of public spending," he said. "It's very easy to get people to vote for consumption – on the NHS and schools – but much more difficult to get them to support long-term investment on things like railways and roads." He pointed out that the ratio of spending between these two was currently 16:1 in favour of consumption.
To persuade the public, he suggested that a less centralised and more devolved process of decision-making could help people feel that spending decisions were being made with them in mind. "There's plenty of academic evidence that shows that if more resources are collected and spent under local control – that if you spend more money near where people live, they will be more satisfied with government," he said.
We are at a point of historically low interest rates in the UK and globally – a point when government should be borrowing and investing

Bob Kerslake, Peabody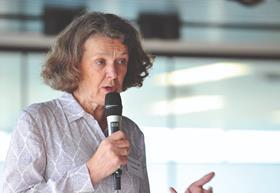 Michèle Dix, managing director of Crossrail 2, pointed out two areas of priority when it comes to developing and guiding infrastructure. "One is making sure that we make the most of what we already have, in terms of transportation infrastructure – so, that means tube upgrades, making sure that we run more trains in the tunnels we've built, that we make sure those trains can carry more people and that we put in a new signalling system so those trains can run closer together and at a higher frequency."
The second, she said, was housing. "We need to ensure that any new transport links we provide are in areas where we can build houses for people to live affordably, that are readily connected to where jobs are," Dix said.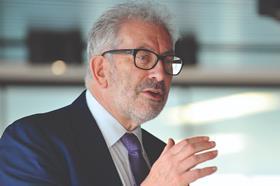 Sir Bob Kerslake, chair of housing association Peabody, agreed that the need for more housing would be a major driver of new infrastructure. "We're going to have to have infrastructure that unlocks housing opportunities."
He used his organisation's Thamesmead project in east London, which is understood to have capacity for 20,000 new homes, as an example. "It's a fascinating example of huge opportunity but that's only possible if we invest in unlocking infrastructure. Our judgment is that we need to press ahead and do some of the work on it, then have conversations along the way. If we wait until the money's definitely there, the project will never happen, in my view."
Dix also pointed to the benefits of giving these projects physical form in the drive to gaining acceptance. "Until people can see it goes near their house, there is less interest. As soon as you decide you're going to do this, it's a line on piece of paper – and that's a bit more interesting if you're near it. Then when you start drawing to show where the entrance is going to be, where the holes are going be, then you get a lot of engagement. It's quite difficult to get the public at large to engage in some of the bigger decisions about options until its more tangible."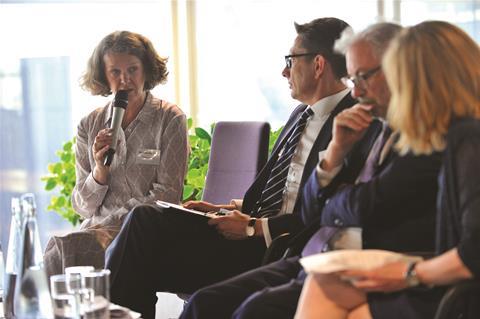 Financing infrastructure
Aecom's report indicated that people were more willing to support higher taxes and greater involvement of the private sector to fund infrastructure than they were to pay higher fares or other charges to achieve the same results.
"In London, politicians haven't been willing to extend the congestion charge because of fear," Travers pointed out. "How you convince people that it's in their own interest to pay a higher congestion charge and then invest the money in better transport and lower pollution? It's a work in progress."
However, Dix said that businesses and developers were more willing to pay for infrastructure and were broadly in favour. "Businesses have paid directly for Crossrail through the business rate supplement and developers have been paying as a community infrastructure levy," she said. "When it comes to the public at large, it's a bit more difficult. It is one of the things we're looking at very carefully in terms of whether or not there are other forms of taxation that could be applied to specific beneficiaries of such schemes."
Businesses have paid directly for Crossrail through the business rate supplement and developers have been paying as a community infrastructure levy

Michèle Dix, Crossrail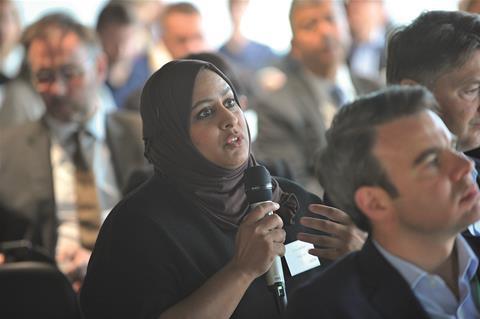 She suggested there may be ways of capturing the uplift in property values that people experience when new transport links are built near their homes, reminding the audience that people willingly paid for the 2012 Olympics and that the London congestion charge has been broadly a success.
"I'm sure there's a way in which we can present to the public in a more positive way why they want to give us some of their land value capture back to pay for these essential infrastructure schemes and housing as well," she said.
When it came to public spending, Dix discussed balancing competing priorities across the country. "A lot of investment is needed to promote growth across the country. Yes, there is support in London for London schemes. Yes, there is support in the North for northern schemes. How do we get the money to pay for all of those?"
Kerslake pointed out, however, that the government was in a good position to make these investments. "We are at a point of historically low interest rates both in the UK and globally – it is a point when government should be borrowing and investing in infrastructure," he stated. "It's different from what we were looking at during the private finance initiative (PFI) days, when we got locked into very high interest rates."
The PFI model, he said, was dead, but public-private partnerships (PPP) were not. "But I think those partnerships will not be about access to finance, which we can access relatively straightforwardly.
It will be about access to expertise, and sharing of risk – those will be the drivers."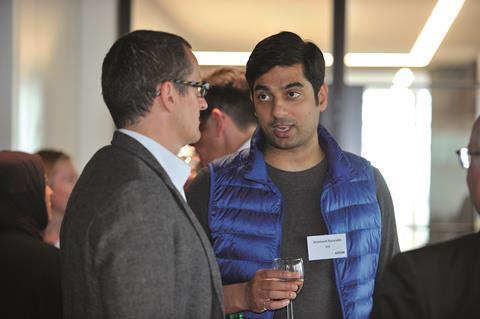 Sustainable development
Sustainability was another major theme that emerged in the discussion, after the report supported the fact that people were calling for greener infrastructure – Travers said that indicating the environmental benefits was one way of harnessing support for infrastructure development. "People are easily convinced that you need to spend money on infrastructure to improve environmental outcomes and younger people, at least, need no convincing about innovation," he said.
Dix agreed on the need to place sustainability at the centre of these policies. "One of the most effective infrastructure improvements in UK cities is investment in sustainable energy because the ambitions we've got for cleaner, carbon-free cities will rely on that investment – so we can have electric cars, electric trains, and a much cleaner and carbon-free environment," she said.
I don't think we've even come close as a country to understanding the changes that will come with [net zero carbon emissions]. It will require a radical investment

Bob Kerslake, Peabody
Kerslake pointed to the difficulty for cities, including London, in delivering on the climate change goal of net zero carbon emissions by 2050. "I don't think we've even come close as a country to understanding the changes that will come with that. It will require a radical investment in our existing infrastructure to have any chance of delivering that target."
At a broader level, he sounded a note of caution in terms of our ability to tackle all these major challenges. "The National Infrastructure Commission is a really positive step forward, because we at least have a body that does think long term. But current politics are in turmoil. We are in a crisis in this country and the uncertainty of that is undermining a whole number of ambitions, certainty over infrastructure. We absolutely have to find a way of moving beyond it."