Sustainability means more than how a finished building performs - how the materials start and end their lives is increasingly important. Building looks at the challenges faced when trying to go green and how three sectors are adapting
It's not easy trying to be green. You can boast to the client about the low energy consumption of a building's M&E services, but what can you tell them about the energy used in the manufacturing of the products you want to specify? And what about the transport energy involved in getting products to site, and recycling? And how much of any product can be made from recycled materials and how much can be recycled at the end of its life?
Bringing sustainable features together, we achieve a whole that is worth far more than the sum of its parts

Clem Constantine, Marks & Spencer
Such questions are forcing sustainably-minded clients to go back to first principles. "Plan A" is Marks & Spencer's eco-programme, which aims to make the firm the world's most sustainable major retailer by 2015. The food and clothing giant has recently opened its first Sustainable Learning store at Ecclesall Road in Sheffield. The new 12,400ft2 Simply Food store incorporates sustainable and innovative design and construction features, particularly in energy-intensive areas such as M&E, concrete and flooring (see facing page for more on these sectors). The store features the following sustainable features:
100% of the construction waste produced in the building of the store has been recycled
polished concrete floors will remove the need for additional floor covering
harvested rainwater will supply all the toilets and irrigate the store's living wall, reducing water costs by up to 40% compared with a conventional, similarly-sized store
the store will be heated by expelled heat from its refrigeration units, helping to reduce carbon output by 23%
highly efficient LED lighting will be used throughout the store, a first in the UK, and sun pipes will provide natural lighting.
Clem Constantine, director of property and store development at Marks & Spencer, said: "This store represents a big milestone in our sustainable construction programme. Each of the sustainable features installed is remarkable in its own right. However, by bringing them all together, we will achieve a whole that is worth far more than the sum of its parts."
With legislation such as the Carbon Reduction Commitment soon to bite, M&S surely won't be alone in looking to a more sustainable future.
CONCRETE SOLUTIONS
Concrete is a conundrum for specifiers. Its production is energy intensive, yet its thermal efficiency offers great potential to reduce the long-term energy use of buildings. TermoDeck uses the high thermal mass of hollowcore concrete slabs to warm or cool air before it is distributed into rooms. The system can maintain comfortable and stable temperatures, avoiding the need for air conditioning.
The concrete industry is working hard to make production more efficient. In 1990, the sector emitted 103kg of CO2 for every tonne of concrete produced. This is now 88g and the target is a reduction to 85kg by 2012.
Responsible sourcing is an important factor. The government's target is for 25% of products used in projects to be sourced from schemes recognised for responsible sourcing by 2012. The BES 6001 framework standard for the responsible sourcing of products has been achieved by most major concrete firms. Designers can now easily source accredited material and gain maximum credits in sustainability assessment tools such as the Code for Sustainable Homes and BREEAM.
"The concrete sector is already demonstrating that it is able to meet the challenge of climate change," said Andrew Minson, executive director of The Concrete Centre, part of the Mineral Products Association. "We have developed and implemented a pan-industry sustainability strategy that leads other material sectors."
Concrete's robustness, flexibility and minimal need for additional finishes mean it is well-suited for recycling. Buildings can easily be updated to meet the differing demands of occupiers. However, should a building be deemed unsuitable for retention and refurbishment, its concrete structure and reinforced steel are easily recycled.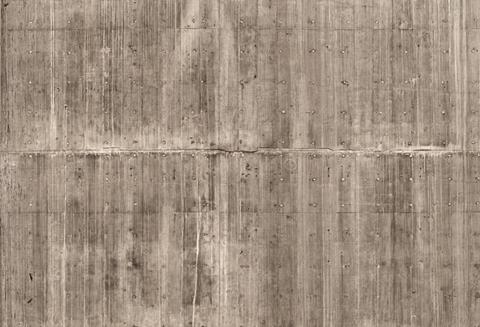 ALL POWER TO M&E
The M&E industry's time has come. Clients will be looking to building services suppliers to help them meet a raft of energy legislation such as the tightening of Part L of the Building Regulations and the introduction of the Carbon Reduction Commitment.
Green M&E product suppliers are springing up everywhere following government initiatives designed to increase take-up of renewable heating and power. First up was the feed-in tariff scheme that has kickstarted the UK's solar photovoltaic panel industry. The 43.5p/kWh of electricity generation on offer from the government has seen over 28,500 registrations under the scheme for solar PV since April 2010.
Renewable heating is set for a similar boost, now that the government has finally released details of the £860m Renewable Heat Incentive (RHI). The RHI will encourage installation of equipment such as solar thermal panels, biomass boilers and ground- and water-source heat pumps to reduce the UK's carbon emissions.
"Research carried out among members has revealed that the vast majority are already involved with renewable technologies, and recognise the developing business potential they represent," commented Bob Shelley, president of the Heating and Ventilating Contractors' Association.
So far, RHI tariff levels have only been announced for the commercial and industrial sectors. RHI tariff payments for the domestic sector will start alongside the Green Deal financial incentive in 2012. However, in the meantime the government will provide an RHI premium payment to homeowners for up to 25,000 installations from July this year.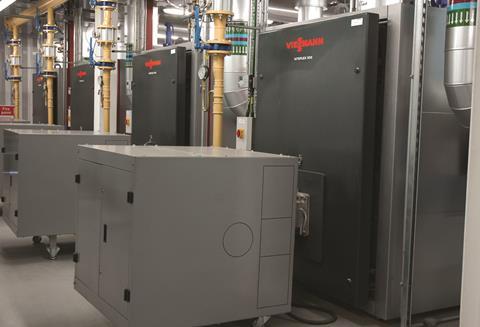 FLAWED FLOORING
The flooring industry has a problem. Almost 600,000 tonnes of flooring is disposed of each year, of which less than 2% is recycled. A small quantity is incinerated but over 90% goes to landfill. Most is carpet, and the manufacturers' disposal costs are estimated to be in excess of £1m each year. Total cost to the supply chain (including local authorities) is believed to be in excess of £45m.
The Contract Flooring Association's Resource Efficiency Action Plan is one of several instigated by CFA umbrella body the Construction Products Association. It has financial support from the Waste and Resources Action Programme and the BRE Trust. "The report identifies projects needed to increase the opportunity for recycling and re-using materials, in order that we can continue to reduce waste for landfill," said John Butler, president of the CFA.
The project has already created a website - www.flooringwaste.co.uk - to assist those in the flooring sector to identify options for disposal of their waste. A Flooring Sustainability Partnership, composed of key stakeholders from across the supply chain as well as government officials and relevant research organisations will take the action plan forward.