As the government's new apprenticeship levy kicks big questions remain over how it will work, the quality of the training on offer, and whether it can bring fresh blood into a construction industry critically short of people with the right skills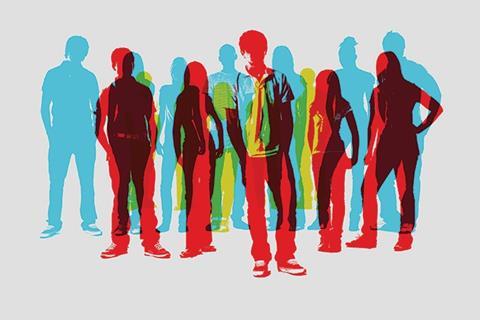 This year's National Apprenticeship Week (6-10 March) comes at a time when the issue of apprentices is particularly pressing. Next month the government's apprenticeship levy – which aims to boost the number of apprenticeships across all sectors and improve the quality of courses – comes into force. As the 6 April approaches – the date by which larger employers have to start paying for this programme – many companies are expressing doubts about both the costs involved and the outcomes that can be expected.
It's no secret the sector is plagued by a lack of skills. It is burdened with an ageing workforce (Mark Farmer's Modernise or Die report predicted a 20-25% decline in available labour in 10 years mainly caused by the rate at which older workers will retire), and is still recovering from the loss of an estimated quarter of a million workers over the past five years since the downturn. And these problems look likely to be compounded by the potential loss of migrant workers following the UK's departure from the EU.
So, construction definitely needs fresh blood and the government's strong-arm apprenticeship levy approach could be a way to do it. The levy's stated aim is to create 3 million new apprenticeship starts by 2020 across all sectors. That is an average of 600,000 a year. And it's only bigger firms that will pay: employers with a pay-roll bill of more than £3m.
But construction employers with a pay-roll bill of more than £80,000 already fork out for a levy to the Construction Industry Training Board (CITB). This means an estimated 750 businesses in the sector face paying two training charges. There are already worries about the construction industry's ability to compete with other sectors in attracting apprentices, and once apprentices have been recruited the concern is that companies will not be able to obtain the right level of funding or ensure that the quality of the training matches their needs. So, is this all-industry apprenticeship levy the right approach for the construction sector?
Quantity over quality?
The government believes its levy will increase investment in apprenticeships to £2.5bn over the next year, which is double 2010 levels. But its aims are as much to do with quality as quantity – as well as increasing overall funding, the government will require firms taking on apprenticeships to offer training from an approved list of providers, which will have to meet particular standards.
What those standards will be is under consideration, but under the plans, current apprenticeship frameworks will be phased out before 2020 and apprenticeship standards, developed by employer groups known as "trailblazers", will be adopted.
However, the Institute for Fiscal Studies has voiced concerns that the huge expansion in the number of apprenticeships by 20% from 2014/15 levels could have an impact on the quality of provision. The IFS report warned that the government's increase in apprentices represents a "significant expansion of apprenticeships [that] could come at the expense of quality".
Our job is to make the levy work but we are unable to do that because the information is not available. It's really frustrating

Suzannah Nichol, Build UK
It seems one consequence of the new incentives on offer is that some pre-existing training will be reformatted as an "apprenticeship". Chris Jones, director of learning and development at Bam Construct UK, says his company is now converting current training courses to fall within the apprenticeship definition so it can claim government funding.
He says: "Many of our current construction trainees study via day release for a range of qualifications [HNC, HND, foundation degrees and honours degrees], none of which qualify for funding from the apprentice levy. So we are reformatting these development programmes so that they align with the new government apprentice standards, thereby assuring their quality."
While Jones says the funding from the levy has been the spur to reshape training, he also thinks that by so doing Bam now has a "structured development programme" in place. However, there are concerns that other employers will simply rebrand their existing courses, which may be of a lower standard, with little or no additional benefit. The IFS in its report said: "The increased subsidies will incentivise employers to re-label existing training schemes as apprenticeships."
Training provider Stephen Bartle, head of apprenticeship management at University College of Estate Management (UCEM), rejects the idea that training standards will be adversely affected. He says there is a "low risk of inappropriate training with the upcoming Institute of Apprenticeships [the new independent body that approves standards and assessment plans], which will play a leading role in ensuring that only directly relevant training will be funded".
Martin Cawley, UK business manager at University College of Estate Management, believes the onus is on the construction industry to ensure standards are maintained. "As the apprenticeship standards are going to be driven by the employers themselves, groups of employers will be able to state what the apprenticeship should cover, what kind of skills they are looking for, and the knowledge needed for the job role."
Finance
So, how do firms access the new funding? Surprisingly, information has been a little thin on the ground, making planning difficult, particularly for smaller businesses. Suzannah Nichol, chief executive of trade body Build UK, says: "Employers can't turn on a sixpence. Our job is to make it work but we are unable to do that because the information is not available. It's really frustrating."
There's been a lack of detail in particular around how firms can claim government funding to pay for training. Levy-paying companies will be able to get funding from 1 May but from next year, companies that do not have to pay the levy – mainly smaller firms that fall under the £3m wages bill threshold – will be able to claim funding to train apprentices through a digital vouchers system. But the details of how this will work have yet to be published.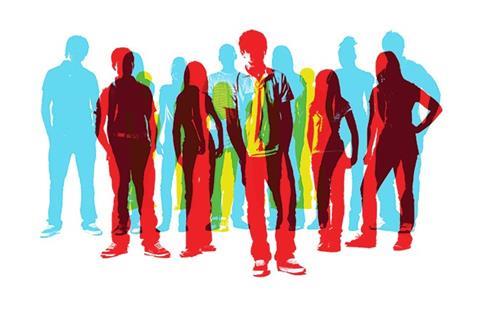 And whatever the mechanism, the extra admin may put many firms off. Bam's Jones says the administrative tasks associated with the levy, such as firms having to negotiate their own contracts with training providers and making claims to the government for grant, will add to companies' workloads, which might put smaller firms off claiming.
"Large companies are reasonably good at claiming grant," he explains. "They have people whose job it is to do that. It's not a straightforward process. It'll put a lot of small companies off claiming it." Although he does say the levy "has the potential, if used in the right way, to raise the standard".
Sarah McMonagle, director of external affairs at the Federation of Master Builders, welcomes the opportunity for firms to write their own contracts which, she says, "puts the power back in the employers' hands and will force training providers to pull their socks up".
She sees the levy as a "once in a lifetime chance" and the "single most important thing is to get the quality of the apprentices right". "If it brings quality the numbers will follow," she says.
Construction losing out
But will construction get the apprentices it needs? The industry has voiced concerns that construction will be disadvantaged by entering into a nation-wide system, which could create a bottleneck that will limit access to both providers and the apprentices themselves.
Consultant Simon Rawlinson, head of strategic research and insight at Arcadis, says the government's levy will "distort" the apprenticeship market, leaving construction competing with other sectors for a limited number of potential apprentices. He says training providers will now be under huge strain and may not prioritise construction courses because of the upfront costs this training requires.
Apprentices in action
In Hayes, in the London borough of Hillingdon, developer Hub aims to use as many local people as possible in its sites across London, and its 189-home private rented-flat scheme Material Store is one project where apprentices have been put to good use. Hub aimed to provide 1,600 weeks of local employment training but estimates it will have provided 2,000 when the project finishes later this year. "It's a huge achievement," says Damien Sharkey, associate director of development at Hub. "It really does change people's lives."
Qualify Me – a service which provides employment and training in construction for local residents – helped find 25 people for interview, from which 14 were selected. Eleven are apprentices.
The trainees are learning a range of skills from mechanics and electrical work to document control, joinery, painting and decorating. Those who have not finished the apprenticeships when the project finishes at the end of the year are expected to continue with the contractors they are working for. The success of the scheme is down to buy-in from all those connected, Sharkey says.
"Everyone will be competing for apprentices – even if they don't need to," he says. "Construction does need them [but] if you are a young person why would you go into construction? Further education colleges might not be incentivised to grow in construction when it's easier to grow in public sector [courses]."
Construction could also lose out, some believe, because of the funding bands proposed by the government, which indicate the maximum amount of money an employer can use towards an individual apprenticeship. There are 15 bands with caps ranging from £1,500 to £27,000. Much of construction training appears to be in the middle of the bands. Upper end caps are for training such as architecture and civil engineering – at £12,000 – with up to £5,000 paid out for learning trades such as wall and floor tiling, the CITB says.
Build UK's Nichol believes the bands offer a poor deal for construction companies: "The cost to the employer [of training] is a lot more than the government is allocating in the bands."
Arcadis' Rawlinson agrees: "Construction seems to be about half way up the levels of funding. There appears to be a mismatch here."
Employers will have to pay the excess in training costs above the government funding. So, if an employer negotiates training for an apprentice that is £6,000 but the skill falls in a band with a cap of £5,000, the employer will pay the remaining £1,000. Most of the construction caps, according to the CITB, are between £4,000 and £12,000. A report from Department for Education and Skills from April 2003 gave a net average cost of apprenticeship training in construction as a little over £10,250.
Paul Bogle, head of policy and research at the National Federation of Builders, believes the funding could be helpful for smaller organisations "but only if you get the value bands right".
Opportunity to reform
But despite reservations, Bogle – as with others in the sector – feels the levy presents an opportunity, not least in encouraging the CITB to up its game. "It is concentrating the industry's mind in terms of what we are getting from the CITB. There's a lot of pressure on the CITB," he says.
What the CITB fund supports is different from the new apprenticeship levy – it supports training in the workforce through grants but also helps develop qualifications for construction and promotes the industry. But there is doubtless some overlap. Significant anger from the sector at having to pay two training levies led to the CITB looking at reducing its levy to 0.35% of company's pay bills.
Everyone will be competing for apprentices – even if they don't need to. If you are a young person, why would you go into construction?

Simon Rawlinson, Arcadis
Steve Radley, policy and partnerships director at CITB, says: "We believe we can cover the reduction." He explains his organisation is now looking to make efficiencies, to be "more targeted in what we do and concentrate on what we do best". "The challenge for us in the next few months is proving what we give is relevant to the sector," he says.
He feels the CITB can do this, but welcomes the government's levy for the "forward-looking apprenticeship standards" it will introduce.
However, the future of the CITB is still unsure, with former chief construction adviser Paul Morrell leading a review into the training body's future, which is due to report at some point this year, though a timeframe has not been given. Meanwhile the CITB's statutory training levy is up for renewal this autumn, with construction trade federations and non-federated employers set to vote on whether or not to continue it. The training body is speaking to the government on its options if the vote goes against it. Some of the federations have responded positively to reforms already undertaken by the CITB. For example, the FMB's McMonagle says: "Without the CITB, our construction skills shortage would be much more severe than it is."
Build UK's Nichol says: "Last year the industry had a lot of frustration with the CITB but we are in a much better place now. There is concern if [building firms] pay these two levies but don't get the skills at the end." Although, she adds:
"We have to be really grown up and say we are going to make it work as an industry. If the payments give us the skills in the end, this is value for money."
Training in the construction industry is about to embark on new period of reform, and while all the details have yet to be made clear, it does look as if the levy, combined with changes at the CITB, are serious attempts to address the current skills shortages. And as we prepare for the impact of Brexit, there is an extra incentive for the industry to make the most of the new apprenticeships on offer and to extract maximum value from the CITB.
How the levies work
When does the all-industry apprenticeship levy come into force?
6 April this year.
Who will have to pay it?
Employers in the UK who pay their workforce £3m or more a year in total. The CITB estimates 1% of the companies registered with it – 750 at group level – will be liable.
When and how will you need to pay it?
Relevant employers will have to pay the apprenticeship levy every month through PAYE, which will be charged at 0.5% of the organisation's annual wage bill. There is an annual allowance which reduces the amount companies have to pay by £15,000. Companies will still need to pay the new levy even if they contribute to the CITB levy.
What will employers get back?
Employers who pay into the fund in England will be able to reclaim apprenticeship levy contributions via digital vouchers from 1 May for apprenticeship training.
Scotland and Wales will receive funds proportionate to the additional spending in England via the Barnett Formula, with the devolved administrations in Scotland and Wales deciding how these funds will be used.
From next year, employers that do not pay into the levy because they don't meet the £3m wage bill threshold will be able to draw money from the vouchers. They will need to choose a training provider from a registered list and contribute 10% of the cost of their apprenticeship training. All employers need to choose a training provider from a registered list.
How much is the CITB levy and who pays it?
The CITB's statutory levy currently charges employers 0.5% of total wage bills but it kicks in at lower payroll threshold – £80,000.
What changes is CITB proposing for its levy?
The CITB has proposed to cut its levy from 0.5% to 0.35% from April next year. The training body has set up an employer-led Levy Working Party to look at this option.
Firms with a payroll of more than £3m will have to pay both levies for the 2017/18 financial year but the CITB has agreed to allow these firms to claim its funding at an enhanced rate.