With Chinese developers becoming a prominent fixture in UK construction, Roxane McMeeken asks what firms here must do to compete with the Chinese contractors they bring over with them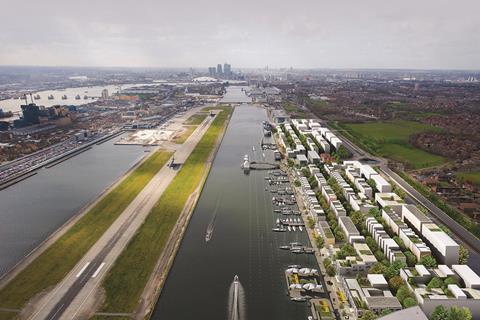 This autumn barely a week has gone by without China getting into the domestic news pages. If it's not Mao's Little Red Book being brandished in the House of Commons, then it's a major move by a Chinese developer investing in the UK. There have been Chinese investments in massive schemes, high-profile joint ventures clinched with big name British firms and an array of attention-grabbing plans for projects unveiled.
As UK contractors are becoming increasingly aware, with these developers often come associated construction firms. Take China's Citic Construction landing the main contractor role on the ambitious mega-project to build a new financial centre for London, the £1.7bn Royal Albert Docks development - which itself is being developed by China's ABP.
In fact, Graham Robinson, director of Global Construction Perspectives, a construction sector think-tank, says he expects the Chinese to invest £100bn in the UK property and infrastructure market over the next decade. While this will partly go into existing assets and much will feed into infrastructure - notably nuclear and rail - that still leaves a lot for the development market. So just how far will Chinese developers and contractors (and developer-contractors) change the dynamic of the UK built environment sector – and where will it leave British firms?
Going global
Multiple forces are attracting Chinese firms to the UK development market. The British government has made it clear that the country is open for business with the Chinese and proffered the property market as one of our most appealing wares for investors to snap up. Many in the market welcome the move. Tom Smith is global director, property and buildings, at WSP Parsons Brinckerhoff, which works with Chinese clients in China, Australia and the UK. He says: "The key challenge for the UK is how future construction will be funded while we are facing austerity. So if there is funding from overseas that can create jobs and, hence, wealth here, that is welcome."
The Chinese government has long been encouraging its companies to expand overseas with its "go global" campaign, while extra impetus for the overseas push is coming from the slowdown in China's economy, which has hit domestic construction, freeing up capacity.
The key challenge is how construction will be funded while we are facing austerity. So if there is funding from overseas that can create jobs and wealth, that is welcome

Tom Smith, WSP Parsons Brinckerhoff
And while it is mainly Chinese developer-contractors that have arrived in the UK, product suppliers could follow. Beijing Construction Engineering Group International (BCEGI), for example, which has set up in Manchester, has capability back in China in steel fabrication, construction materials and cranage. Robinson says: "A key part of the game plan is to open new markets for Chinese manufacturers and products. China makes it all - elevators, components, steel rebar, cement."
While some construction products might have been seen as too costly to import from China to the UK in previous years, now that there is a surplus, product prices are knockdown so shipping costs are more affordable. Robinson adds: "The capacity in China is huge. For instance, there is more spare steel capacity in China than the whole of Europe's capacity. It's quite frightening for UK manufacturers." The Chinese practice of selling its vast stockpiles of steel has, of course, been blamed for bringing the UK steel industry to its knees.
Meanwhile, Chinese developers and contractors are certainly bringing over their own construction techniques and approaches. Erland Rendall, director of Atorus Consult, has worked with Chinese clients in the Middle East. He says: "Overall they want to build faster, simpler, cheaper." So expect plenty of offsite manufacturing and rapid form construction, even for high-rise buildings.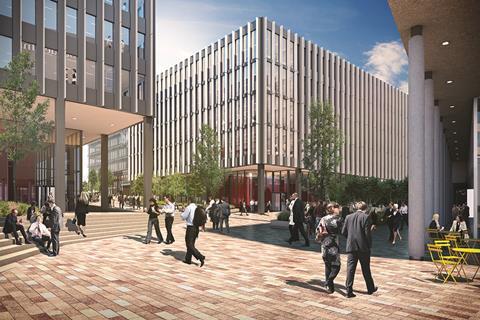 Need for UK expertise?
With their distinct approach, to what extent - and how - do Chinese developers and contractors want to work with UK firms? In terms of contracts used, WSP's Smith says that the Chinese have no particular preference but will tend to use either design and build or construction management. Other consultants interviewed agreed that the Chinese were "traditional" in their approach to procurement.
And it's clear that Chinese developers won't necessarily use only Chinese builders. Take the Chinese developer of One Nine Elms in Battersea, Dalian Wanda, which selected China State Construction Engineering Corporation to build the £900m luxury London residential scheme. It is significant that China State Construction Engineering Corporation won the job in a joint venture with UK-based Interserve and there is a clear appetite among Chinese construction firms for alliances with British firms.
For further examples, look to Chongqing Jinstar Real Estate Development Company, which recently formed a joint venture with Manchester & Cheshire Construction with a plan to build 55,000 homes; Beijing Construction Engineering Group has teamed up with Carillion for Manchester Airport City; and Chinese contractor China Building Technique Group is looking for a contractor partner to deliver the £500m One Lansdowne Road tower in Croydon. Robinson says this seeming rush may be to do with the competition between Chinese firms to get a foothold in what they see as one of the most attractive economies in Europe. "First mover advantage will be important to new entrants in forming JVs or acquiring the skills needed to tackle Britain's growing construction market," he says.
With alliances often being a prelude to an acquisition, mergers could well be on the way. Gavin Taylor, UK operations director at BCEGI, says: "You can only grow organically at a certain rate, so there could be acquisitions ahead."
Chinese clients and contractors certainly do seem to value the knowledge that British contractors and consultants have of their domestic market. Ann Bentley chairs the global board of UK-founded Rider Levett Bucknall, an international consultant where 50% of the 4,000 strong staff speak Mandarin or Cantonese, with the majority, but not all, based in China, and a handful in the UK. She says: "Chinese firms in the UK need a lot of advice on both our procurement and planning systems."
The Chinese understand now that the way to get an 'A team' contractor is to offer them a long-term prospect

Consultant source
The British planning system is particularly bewildering for the Chinese. One consultant, who prefers not be named, says: "They don't understand how a London project can be announced by our prime minister on a visit to Beijing and then face all sorts of issues with public consultations and local authority wrangling in order to win planning consent. In China if the government makes a decision, the project simply gets built."
In terms of procurement, Chinese firms need advice on which are the best contractors and manufacturers but also how to secure them. Matthew Cutts is global head of financial institutions at Arcadis, which is working with a number of Chinese firms in the UK and China. He says: "In China, developers are stronger than contractors, so Chinese developers have been surprised to find that over here developers have less power and are worried about booking contractors."
Our unnamed consultant adds: "Chinese contractors thought initially that they could come into the UK and slim down the system. They thought: we will choose a single contractor and not bother inviting 10 to tender. The system is overweight and there is certainly room to slim it down, but not to that extent." The consultant gives an example of one client holding discussions with its chosen contractors for services including concrete frame and piling. "The client did not like the answers it got – some said they would not be available for several years."
However, the consultant believes that Chinese developers have learned fast: "They understand now that the way to get an 'A team' contractor is to offer them a long-term prospect. And they are approaching more than one contractor at a time, while not going as far as 10."
Learning fast appears to be the hallmark of Chinese developers and contractors. Brits with first-hand experience of their UK teams talk about bright, young Chinese staff members who don't need things explained twice. Bentley says that for this reason UK consultants could find that they are less in demand as time goes on: "They need a lot of advice for the first investment but perhaps less for the second and third."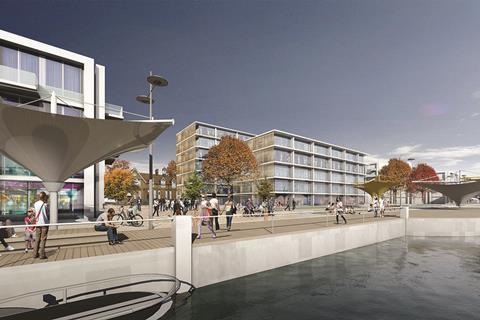 As a result, WSP's Smith expects to face growing competition in the UK from Chinese consultants, and particularly consultant divisions of Chinese contractors. "I think the go global policy applies to Chinese consultants too. It's significant that we have been involved in a number of schemes in China where we did the initial design and then Chinese firms took over and did the detail design."
For Chinese firms in the UK, switching increasingly to homegrown resources, especially if based in China, makes sense because salary costs will be lower. Yet the fact that British consultants are still working in China suggests that, at the very least, some UK expertise will continue to be useful for Chinese firms in the British market too. Of course, Chinese developers and contractors are also hiring British staff members, which is another smart way to bring in knowledge of the local market.
Building relationships
For anyone hoping to work with the Chinese in the UK development market then, how do you impress these new players? The anonymous consultant says: "Chinese clients need to feel a lot of trust on a personal level, so it's all about building up a relationship." Hence why many of the British firms working with Chinese firms in the UK market have already worked with the client in China.
Employing Chinese-speaking employees has helped some UK firms win work. Bentley says: "We have found that although Chinese clients might speak good English, they undoubtedly want to deal with Mandarin speakers. I think this is because they just want to be 100% sure that they understand technical and business discussions."
Key cultural differences to be aware of include the hierarchical structure of Chinese firms. Rendall says: "Decisions will have go through the HQ in China, so don't expect people to be able to make quick decisions off the cuff." Neither should you pressure a Chinese client for a decision – Rendall says Chinese companies have a tendency for "linear adherence to process" while their key values are "patience, respect and loyalty".
Those that embrace Chinese developers and contractors in the UK, then, whether through mergers, alliances or selling them services, stand to benefit, as do any Brits recruited by these firms. For those left to compete with this new force within the sector, such as manufacturers, the future looks less promising. One thing is certain: the arrival of the Chinese is shaking up the market. Robinson says: "This is not a fleeting trend in the UK but rather part of a massive, global structural change. In five years' the UK construction sector will look very different."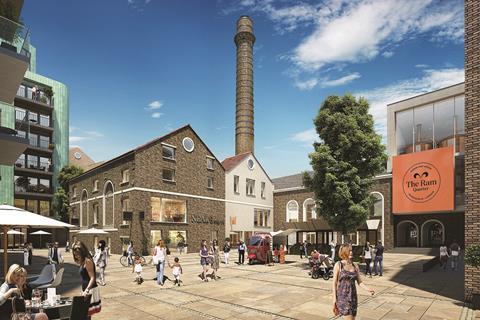 Team spirit: Chinese firms investing in the UK
Beijing Construction Engineering Group
Few contractors have the financial muscle of Beijing Construction Engineering Group. With the Bank of China as its sister company, the state-owned contractor is able to fund its own projects. Its overseas subsidiary, Beijing Construction Engineering Group International (BCEGI), was launched in 2011 but already operates in 26 countries and employs 20,000 people. In the UK, BCEGI has set up shop in Manchester, from where it plans to grow into a "top 20 UK contractor within five years", says operations director Gavin Taylor.
The firm's first three UK projects show just how serious it is about the market. As well as the £800m Manchester Airport business district, it is the contractor for the first phase of Middlewood Locks, a £700m Manchester canalside commercial and residential scheme, and is co-funding the 500,000ft2 St Michael's Manchester accommodation and offices development.
With regard to UK firms, Taylor says. "There is no need to hire Chinese staff to relate to us, for all intents and purposes we are a UK firm." Indeed, it is notable that Taylor is a Westerner sitting on the board of the firm. He adds: "We are highly collaborative and if you approached us about a partnership or joint venture we would be open to that." And it clearly could go further. "We are not here to pursue aggressive takeovers of well-known brands or cause disruption. However, there is a lack of contracting resource in the UK, we do need to grow and you can only grow organically at a certain rate, therefore we are not ruling out acquisition at this point."
ABP
Completely privately owned, ABP specialises in transforming what it calls "areas in need of regeneration" into business districts. Founded in Beijing in 2003, the company operates extensively in China and its Royal Albert Docks scheme in the UK marks its first overseas foray.
The £1.7bn project is actually a small project compared to ABP's other ventures in China, of which the smallest is three times the size of Albert Docks. ABP London's director of global communications, Neil Robinson, says that the developer's largest scheme, comprising office buildings and retail factory outlets in Haining City, in the eastern province of Zhejiang, is "30 or 40 times the size of Albert Docks".
The two schemes illustrate how different the UK market is for developers used to working in China. Robinson says: "We bought the land for both schemes in 2003 but while we have already built 607 buildings in Haining, in London we have only just got planning permission."
ABP has picked Chinese contractor Citic Construction as the construction manager for all three phases of Albert Docks. However, the contractor and ABP are in the process of selecting a UK partner for Citic. ABP is also working with a raft of British firms including development manager Stanhope and masterplanner Farrells, as well as structural engineer AKT II, mechanical engineer and energy consultant Hilson Moran and cost consultant WT Partnership. There will be a range of architects appointed for various buildings too.
Greenland Group
Greenland Group describes itself as the world's largest real estate company, in terms of floor space. It has 82.3 million m2 under construction in nine countries.
Greenland's two British projects are in London and include what will be the tallest residential skyscraper in Europe - Hertsmere House, a 67-storey tower at West India Quay in the Docklands, for which plans were submitted in October. Greenland has selected big-name, international tall building expert consultants to work on the development: architect HOK and engineer WSP Parsons Brinckerhoff.
The company's other UK scheme is the £600m Ram Quarter, a mixed-use development under construction in Wandsworth, south London. Kier is building the £170m first phase of the scheme.
Significantly for the UK, besides property, Greenland also specialises in high speed rail, so it could well be a major player in HS2 as the project moves forward.
Headquartered in Shanghai and founded in 1992, the Chinese entity is state backed but has a stock market listed subsidiary developer in Hong Kong called Greenland Hong Kong Holdings.