For 20 years, renowned regeneration company Urban Splash grew and grew. Then in 2008 the bottom fell out of the market and soon after the firm found itself on the 'brink of collapse'. Its founder tells Emily Wright how it changed everything - and nothing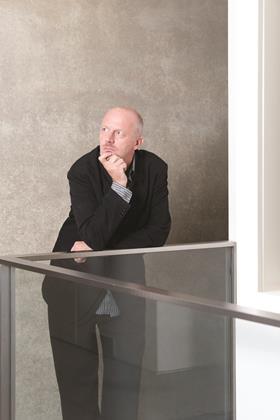 Tom Bloxham was, by his own admission, a very strange child. From the age of 13 he only wore clothes he found at jumble sales, he had a debilitating speech impediment and, at one point, a child psychologist told his mother she would simply have to get used to the idea that she had a "backward son". But "like any good parent" she never lost confidence in him, says Bloxham. He worked his way successfully through a variety of industries to become, at the age of 27, founder and chairman of one of the best known developers in the UK - evidence that the man himself didn't give up either. Today, the walls of his Manchester-based head offices are cluttered with awards and successful development plans, but it is likely to take an awful lot more than that for him to forget those formative years.
"I remember at school putting my hand up to answer questions," he says. "And I knew I had the right answer. But no one could understand me. They had to get my sister, who was a year older, to come in and translate. I have an overriding memory of it being just so frustrating."
Whether it was overcoming these issues that gave Bloxham hunger for success and made him into the businessman he is today, the 47-year-old won't say. You get the impression he feels it's an easy explanation, a cliché. Wherever his drive stems from, he has spent the last 30 years using it to make his mark in a number of industries - from selling pop posters from a stall to running a radio show - before setting up Urban Splash 20 years ago.
His life and career have mimicked the proverbial roller-coaster. First there was a long, steep and thrilling climb up through the eighties and nineties as he rose to fame as a man about town on the Manchester club scene and created a successful property development brand off the back of the regeneration boom. Then came the drop. And what a drop it was. In 2009 the value of Urban Splash was slashed by half from £92.7m to £45.5m and the developer reported a loss of £38.3m on a turnover of £49.9m - a set of results that Bloxham famously described at the time as "humbling". Today, he is the first to admit he just didn't see the recession coming and hopes, "God, please", that he won't see anything like it again in his lifetime.
He concedes, though, that with the European and global markets in turmoil, this could be a vain hope and so, this time around, he has a survival strategy in place. And it's a strategy that, after two decades of a marked absence from the capital, finally includes London. Here, Bloxham talks frankly about the good times and the bad, where he wants to take Urban Splash next and why he'll still be hitting the Ibiza clubs and searching for the "ultimate hat" when he's 50.
Then …
After 20 years of growth at Urban Splash, 2009 signalled the end of the party for Bloxham. "The last three years have been the hardest of my career," he says. "I was in a position where I was watching the business I had spent 20 years building up on the brink of collapse. I was worried about letting other people down and the worst part was none of it was in my control. What was happening was being caused by the subprime crisis in America, the collapse of Northern Rock and the fall of the global equity markets, and I had no control over any of that."
It became clear that the company wasn't going to be able to survive without making changes and deep cuts: "I was constantly worried about where the money was going to come from to pay wages. I had to make a large number of people redundant and the whole experience was horrible. Absolutely horrible and something no one should have to go through. Would it have been appealing to walk away from it all to my house in the south of France for a couple of years? Yes. But that's not my style."
Would he have done things differently given the time again? "Ideally you would have sold in 2007, taken a huge amount of money off the table and sat quietly for a few years before coming back," he says. "But actually that's not really what we're about - we have always been in it for the long term. In every project there are dozens of things we could have done better or differently. But you just have to learn and remember them for next time. You can beat yourself up but it doesn't actually do any good."
And now …
Bloxham is convinced that after a period of damage control and restructuring, things are looking up. He had to make dramatic changes, however. "I am a developer and I want to develop," he says. "But that way of working isn't necessarily the right way to move forward now." The business instead is now 70% investment and 30% development - the opposite ratios to how it looked three years ago. The firm is open to the idea of entering into joint ventures - Bloxham says he is constantly looking for partners with deep pockets to ensure Urban Splash can continue developing. And it is this change in direction that has opened the door to London.
"We will look anywhere for the right project now and clearly the majority of development at the moment is in London and the South-east. We have always had a desire to do something here and the issue has always been the entry/acquisition cost.
"I know that lots of people have wondered for a while why we have not had much involvement with this market. There are two reasons. First, we have been so busy up until now doing stuff outside of the capital. And second, we started this business with nothing and never had the funds to buy development sites in London. We are much keener in today's environment to do JVs than we have been in the past so London should, quite possibly, keep an eye out for us. But that's all I can say at this stage."
For now, the company is picking up work in some of its more familiar hotspots - Leeds and Liverpool. And of course there was the launch of the £120m Park Hill scheme last month, a 1,000-unit mixed-use renovation in Sheffield. The scheme has been described as an eyesore and has sparked plenty of criticism. But Bloxham hasn't been knocked off course. "You have to be confident in what's good," he says. "It's all subjective but if you are confident in it, then that's what matters. And I am confident that Park Hill is good. Then, as a footballer once told me about the press: 'Just skim read everything and no more believe the good stuff that's written about you than worry about the bad stuff.' I think it was David Beckham who told me that."
In any case, Bloxham's in fighting spirits - and given that he's preparing for a tough few years ahead, he needs to be: "It will definitely be difficult but I am way less worried by what's happening with the global markets than I was about the mortgage market. Because of the market we are in, we offer remarkable value for money. I am amazed when you see apartments in London going for £600 a square foot when we are selling office space for £5-£10 a square foot. That's what people want, quality and value for money - we offer both.
"As for our financials, it's still tough as we are building less but we have grown to 800 units in the residential lettings market, rents are rising not falling and we have let over 100,000ft2 of commercial space this year. In the year ending 31 March 2010, while turnover at Urban Splash reduced to £34.5m from £49.9m because of increased investment in its property portfolio, the company's losses narrowed from £38.3m in 2009 to £10.3m. Total rental income rose from £10.6m to £12.7m and commercial rental increased from £9.1m to £10.6m.
"I am also very excited about my new housing idea. If that works I will want to grow this part of the business very quickly." Bloxham is reluctant to elaborate but when pushed he smiles and says: "I want to change what a contemporary mass-built house looks like." Surely that's a pretty tall order? Bloxham thinks he can do it: "The vast majority of the population go and buy a Victorian terraced house then rip out the interiors to put in contemporary finishes. We want to build houses aimed at those sorts of people. It will all be brand new but with the space standards of a Victorian terrace."
Asked whether people just prefer the look of an old Victorian house over a modern building, Bloxham sticks to his argument: "I don't think they actually do want a Victorian house," he says. "They want high ceilings, big windows and flexibility to knock the walls down and reconvert. And that's what I want to create in modern developments."
Man about town …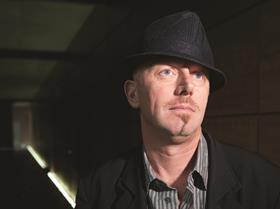 His business may have changed over the years, but Bloxham has remained largely the same. He says he dresses in the exact same way he did when he was 15 - around the time he developed a penchant for the pork pie hats that have become his trademark. He stopped wearing them for a while, he says, because he worried they made him look ostentatious. But as he began to lose his hair, he reinstated them. And now, at the age of 47, he is still on the hunt for the "ultimate hat". He hasn't found it yet, but there are a couple in his 100-strong collection that he rates pretty highly. The problem is that he tends to lose them. "I lost one in Ibiza when we were there for my friend's 50th and I lost one in a club in Monaco. That's the thing - people in clubs ask to try them on and you let them. Then you get a bit drunk, the hat gets passed on and you forget to follow it.
"I wear the hats because my grandfather always used to say 'if you want to get ahead, get a hat'. But also because I always have done. I try not to be anyone I am not and the hat was part of my look when I was young. I haven't changed since then, really."
Except for the getting ahead, obviously.
Urban Splash company factfile
Founder and Chairman: Tom Bloxham
Turnover (year ending March 2010): £34.5n
Loss (year ending March 2010): £10.3m
Rental Income (year ending March 2010): £12.7m
Sectors: Residential and Commercial
Offices: Manchester, Liverpool, Birmingham
Key projects
Park Hill, 1000-unit, £120m mixed use housing scheme in Sheffield
New Islington, 1700 housing unit mixed use development scheme in Manchester including office space, a school, health clinic, shops bars and restaurants and a water park