The government will announce a package of infrastructure funding next month – and with it a new plan for working with construction on public sector projects. What does the industry want from Whitehall, and how can the government achieve its five-year ambitions of reform? Jamie Harris reports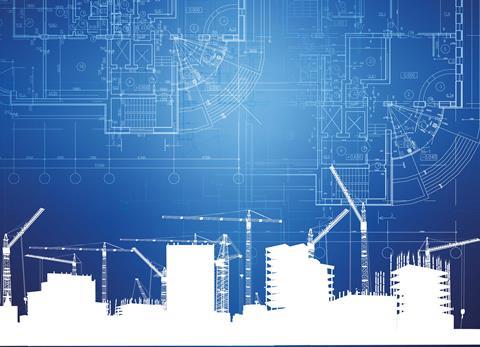 Just before the government launched its most recent construction strategy in 2016, Paul Morrell, author of its inaugural 2011 proposals and the former chief construction adviser, told Building that he hoped there would be no more "damn-fool targets which are there presumably just to catch the eye of politicians and the media".
It remains to be seen what impact the 2016 strategy had on meeting its £1.7bn efficiency savings target, despite the broad agreement that the strategy had made some progress on its core aims of making the public sector a better client.
>> Catch up on part one: Has the 2016-2020 construction strategy worked?
While there were signs of headway through the government's commitment to invest in innovation, much of the work undertaken over the past four years merely laid the foundations for progress.
The government's third strategy is expected this spring, alongside the Budget and a national infrastructure strategy. It is predicted that it will follow in the footsteps of its two predecessors, namely by setting out the stall for government to improve its construction procurement policy. The scope of past strategies ranges from increasing the use of digital technology to driving carbon reduction techniques. The long-term goal is to enable the industry to deliver public sector projects in a way that ensures taxpayers are getting value for money.
Government construction strategy - The story so far
2011
The first strategy proposed two radical new procurement models that were to be used on trial projects. It also proposed the government should adopt a standardised design approach – avoiding starting from scratch where possible. It set out to work more collaboratively with firms, including through the use of BIM.
Paul Morrell, then chief construction adviser, told Building in 2011: "As government, we just need to persuade a few influential builders to implement this [strategy], and then, once the efficiencies are proved, the rest will have to follow or become uncompetitive."
Later that year, the government pledged to use project bank accounts on up to 20% of government projects over the next three years, which it met in 2014. It proposed to more clearly communicate its requirements to industry about its programme of work by publishing a construction pipeline twice a year. It claimed the combined work delivered £3bn of efficiency savings over 2011-15.
2016
As government departments were under pressure to cut spending by as much as one-third, ensuring efficiency savings on projects was the key objective for the second government construction strategy. It operated in tandem with the Construction 2025 strategy, which focused on faster delivery, lower costs and lower emissions.
It promised £1.7bn in efficiency savings by "building on the progress made under GCS 2011-15", such as increasing the use of digital technology, deploying collaborative procurement techniques. The government has yet to say whether that £1.7bn target has been met, but its investment in digital innovation working groups has impressed the sector.
These were the long-term goals in 2011 and 2016. At an industry event last month, construction minister Nadhim Zahawi said that the industry needed continuity. "It may not be exciting, but the sector needs stability and confidence," he said.
Can government find a way to implement meaningful reform?
Ann Bentley, global chair at Rider Levett Bucknall, says that is exactly what is required from the next strategy. "We have set up all these different things such as the national infrastructure commission and the infrastructure and projects authority – these are really long-term bodies that need time to make an impact. It might have sounded like a bit of a cop-out, but it was actually a very positive thing for him to say."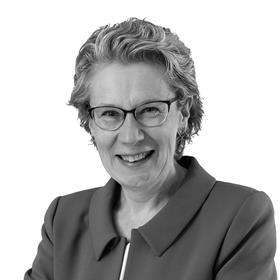 So what can construction hope for from a policy document that is likely to take its cue from the last one? Can government find a way to implement meaningful reform, or will construction be just as disillusioned by the glacial pace of change in 2025?
Government implementation
It is hard to find opposing voices to previous strategy objectives. This is because its broad principles – a more collaborative and integrated sector – mirror the ambition of construction set out decades ago. The Latham report in 1994, followed by the 1998 Egan report, have both laid the foundations for the strategies of the past 10 years.
Suzannah Nichol, chief executive of construction body Build UK, thinks strategies are fine in theory, where they have fallen down in the past – and where the next one must not – is in the execution. "If the government did everything it is committed to doing in terms of best practice procurement, a lot of the challenges we face as an industry would go away," she said.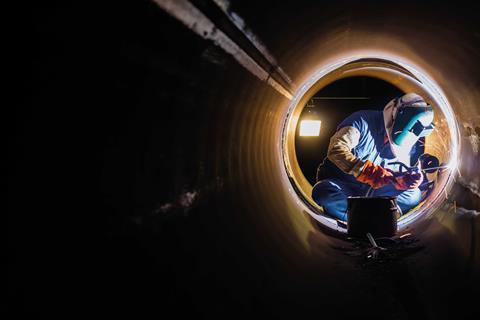 Rudi Klein, chief executive of the Specialist Engineering Contractors' Group, believes that the time for strategising is over.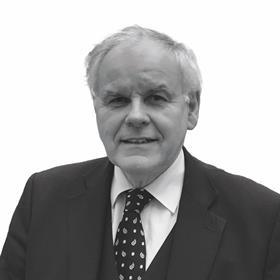 "I'm not so interested in strategies any more," he says. "I'm interested in what we've already got and how we're going to make it happen. We need that energy to drive reform. Alongside this new strategy, there needs to be an implementation plan that drives it and ensures it happens. That must be backed by a properly resourced organisation the gets on with it."
Klein's argument is that the wider public sector is not challenged on following through with procurement policies set out by the strategy – in particular, policies such as using collaborative procurement models on more projects and the implementation of project bank accounts to facilitate fair payment to the supply chain.
Local authorities don't like being told what to do by the Cabinet Office

Suzannah Nichol, Build UK
Nichol concurs. She says government needs to do more to enforce its own policy across all departments. "Local authorities don't like being told what to do by the Cabinet Office."
Noble Francis, economics director at the Construction Products Association, says more procurement expertise within the public sector is required to roll out policy implementation. He says: "Government in the past has tried to share best practice across different departments, but knowledge and experience of construction, and in particular construction procurement, within the government departments is critical for this."
Simon Rawlinson, head of strategic research and insight at Arcadis, believes this expertise is already in place in some forward-thinking departments.
The sector wants to see tangible movement in the next five years
"I rhetorically ask my colleagues who they think the fastest moving clients in our sectors are," he says. "Usually you'd expect people to identify tech clients, but I often hear them answer with clients such as Highways England, Network Rail and some of the central government departments, such as the Ministry of Justice."
Ultimately, the sector wants to see tangible movement in the next five years. Rawlinson says: "This strategy should be really ambitious. From 2020 we need to ensure the messages from the construction strategy, which have been communicated clearly, are converted into projects on the ground.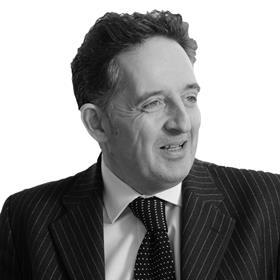 "This next strategy needs to embed some of the ambition and go further in areas such as the preference for offsite manufacture."
Public sector backing
For construction to achieve the government's modern methods of construction aspirations, he says, it needs more backing from the public sector through greater demand for those approaches on projects. The CPA's Francis thinks that this will require a concerted effort from several corners of the government.
He says: "The key to achieving the aims of the next strategy will be the construction sector deal, Transforming Construction (UK Research and Innovation) and the Construction Innovation Hub. They are driving investment in innovation in construction through increased offsite, digitalisation and net energy positive buildings in areas where private sector alone hasn't."
Despite five government departments committing to a preference for offsite, procuring in this way has been limited
For the sector to take on board these sound values, it needs a stable pipeline of work to minimise risk and provide a long-term order book for more productive construction methods to become viable. Offsite manufacturing requires consistent work in order to generate sufficient return on investment – without this, firms are unlikely to be willing to invest so heavily in new technologies. Despite five government departments committing to a preference for offsite, procuring in this way has been limited.
Lack of certainty
Build UK's Nichol says: "We as a sector operate on the hoof – we need a clear plan for infrastructure and housing from government. We need to know what we're required to do and when. A lack of certainty creates problems for us."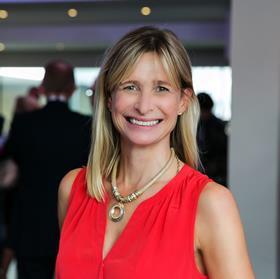 Nichol points to the growing frustration and lack of clarity on one of the largest infrastructure projects currently in the pipeline – HS2.
"In January I received no calls on Brexit, but hundreds on HS2. With megaprojects such as this, if it is stop-start, it is not good for delivery."
The government's response to the 2018 national infrastructure assessment, which made recommendations about what infrastructure needs to be prioritised, should provide construction with clarity on any future workload from its biggest client.
Nine years ago, after the introduction of the first construction strategy, ensuring a pipeline for construction during a period of spending austerity was considerably more difficult. But with a new government and a new prime minister promising new investment, confidence in the sector has been raised. Nichol feels it is a pivotal time for government and industry to effectively plan and procure for the future.
"We've been so disjointed with different reports," says Nichol. "We've been so mired in Brexit recently, too. Whatever your views, construction must take this time as an opportunity for us to capitalise on."
The government can play a tremendous role in the transformation of the sector

Simon Rawlinson, Arcadis
Now the supporting cast is in place, compiled of innovation hubs, digital experts and promises of a truck load of work, Rawlinson feels the government has the chance to realise its aspirations of reform for the industry: "Let's not forget, the strategy is primarily about government being an effective client so that it gets effectively better outcomes for citizens, rather than it being a strategy that is just there to help the industry to help itself," he says. "These can be driven through by the government acting on its potential to be a very large client of the construction industry.
"In being the best client that you can be, I think at the same time the government can play a tremendous role in the transformation of the sector into one which achieves a great deal for the country."
The call from industry is for the government to be not only ambitious with its next construction strategy, but to give it the powers – and pipeline – to succeed.