This week's residential products include a penthouse suite's cantilever staircase, a bespoke heat pump for a luxury new build on the Wentworth Estate, and a whole house mechanical ventilation system
Bespoke heat pump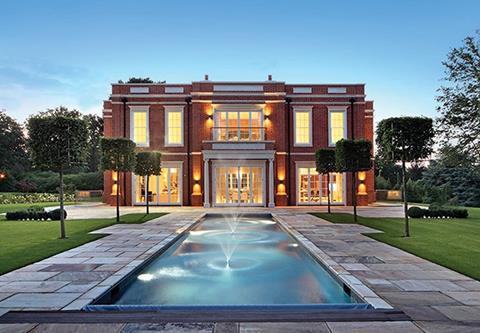 Octagon required an efficient heat pump solution designed to handle a large heat load for their luxury new build - Crossacres on the Wentworth Estate. Nu-Heat designed and supplied a bespoke heat pump solution. The NIBE Dual ASHP 2300 20kW was chosen to meet Octagon's requirements and is particularly suited to larger, residential applications. The advanced controllers allows for individual control of multiple swimming pools and boiler back-up, while NIBE Uplink enables remote access to the heat pump for the end user.
Nu-Heat
www.nu-heat.co.uk
Whole house ventilation
EnviroVent has launched a whole house mechanical ventilation with heat recovery unit suitable for small to medium houses and apartments. Called energiSava 250, the unit has been designed to fit into a small kitchen cupboard and can ventilate the kitchen plus five other rooms where humidity control is required. The unit features a humidity sensor, a summer bypass unit and frost protection. The company said the filters could be changed by the householder.
EnviroVent
www.envirovent.com
District heating boiler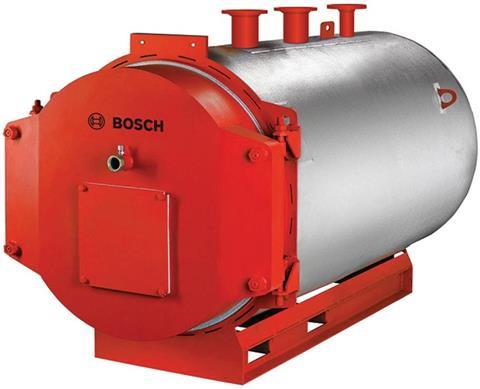 Bosch Commercial and Industrial Heating has launched a steel hot water boiler with outputs ranging from 420kW to 1850kW. Called Uni 3000F, the company said it was ideally suited to peak load applications including district heating schemes with a base load boiler or CHP module. The boiler can be specified with an oil or gas burner and can be run with biogas, dual fuel and LPG. The boiler is approved for operating pressures up to 6 bar and 105 degrees centigrade. The company says the boiler features reverse flame technology offering efficiencies of up
to 93%.
Bosch
www.bosch-industrial.co.uk
New drainage range
The new range from Harmer Drainage includes cast iron, stainless steel and aluminium floor drainage systems. The range is available with or without traps and a range of grates to suit all applications and types of flooring. The drain range is suitable for industrial and commercial applications as well as for residential properties. Along with the new range, Harmer offers project support starting with technical and design advice through to site installation and recommendation of appropriate maintenance regimes.
Harmer Drainage
www.harmerdrainage.co.uk
Key and cylinder range
Abloy UK has launched a PROTEC2 CLIQ key and cylinder. The system is a web-based security management solution, which allows for the remote management of disparate or large electronic master-keyed sites at any time, from anywhere in the world. The system also offers instant access to a larger memory capacity, enabling users to store more audit trails, and 3,500 locks or lock groups can now be programmed in the key. It is available for commercial establishments and available to enhance security of residential properties.
Abloy
www.abloy.co.uk
Joyner bolt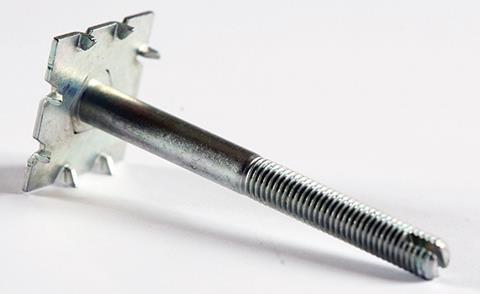 Joyner has launched an alternative to the traditional coach bolt to the residential and commercial construction market. The Joyner Bolt replaces the rounded head of a coach-bolt with a flat rectangular head with angled "teeth" which grips the wood around the drilled hole. The shank of the bolt slides through the hole and as the nut is tightened, the teeth bite into the timber resulting in a tight, non-twist joint that is perfect for joists, roof trusses, stud walls and a host of other wood-to-wood or wood-to-metal situations.
Joyner Bolt
www.joynerbolt.co.uk
Waterproofing
A new-build property in Surrey had a large basement area which needed to be waterproofed to meet BS8102 requirements. Maclennan UK was commissioned to design and install a cavity drain waterproofing system. Newton System 500 was chosen for the project as it provides a maintainable waterproofing solution - and thus meets the requirements of BS8102. Newton 508 Cavity Drain Membrane was applied to all internal walls, and ingressing water was collected into the Basedrain channels throughout the perimeters of the wall/floor junction and pumped out to safe drainage using the Newton Titan-Pro pumping system.
Newton Waterproofing
www.newtonwaterproofing.co.uk
Cantilever staircase
Canal Engineering has recently completed a cantilever-staircase project in a London penthouse apartment. The staircase incorporated hidden metalwork within the wall. Once installed, it formed solid American white oak timber box treads sleeved over the channels, which matched the chosen timber flooring throughout the property. Throughout the penthouse apartment, 15mm low-iron toughened-glass balustrade panels were installed as the staircase balustrade and around the first and second floor openings. To finish, satin-polished, stainless steel handrail was installed as a top rail to the glass balustrade and wall fixed for the opposing handrail running up the staircase.
Canal Engineering
www.canalengineering.co.uk
Movers and Makers
Axim Architectural Hardware has launched a website which guides users through the process of selecting the correct door hardware products.Technical data, including test certificates and installation and maintenance instructions are available for each Axim product.
Mumford & Wood Conservation bi-folding doors have been granted Secured by Design accreditation. Made-to-measure conservation bi-folding doors are designed with Brio operating gear and an open-out configuration is fitted to a top hung track system. Conservation products meet the enhanced security and thermal performance requirements of current Part L Building Regulations and contribute towards the materials credits of a building's overall environmental impact. They carry the BSI Kitemark and are Energy Saving Trust listed.
Kensa Heat Pumps has launched a fully funded ground source heat pump offer in an effort to tackle fuel poverty. The offer is aimed at housing associations and is intended to help the most vulnerable in society by providing total energy savings upwards of £200,000 a year. The offer is financed through combinations of the Renewable Heat Incentive streams and the Energy Companies Obligation subsidy. Funding is limited to 500 properties. Kensa is urging housing providers to get in touch via their dedicated website to register their interest.
Wicona has developed a new software tool to reduce the time required for the production of 2D and 3D drawings and 3D renders. WIC3D is a digital drawing platform which can be used from the first stages of schematic design, allowing designers to be both creative and explore alternative facade solutions for residential and commercial projects. The tool is designed to interface with widely used CAD systems so users can import and export 2D and 3D design drawings.