This week's water-based products include a limescale-reducing electrical shower, brass tap designs for The Ampersand hotel in London, and cast aluminium rainwater systems for two luxury Hertfordshire homes
Electric showers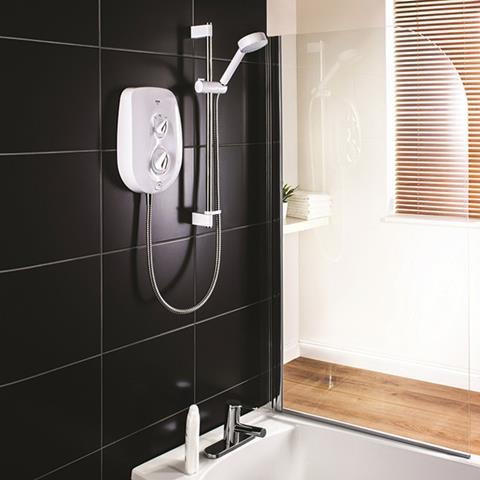 Mira Showers has launched the latest incarnation of its Vie electrical showers, which now include a wholly redesigned shower unit and casing. The shower features limescale reduction technology and a double heating element. The company said that using the two elements cuts limescale because the water circulates in a greater space and there is a larger gap between both elements and the coils of each element so particles of limescale cannot settle. Fitted with left-hand water and cable entry points, the Vie is supplied in white and 8.5kW and 9.5kW variants.
Mira Showers
www.mirashowers.co.uk
Water leak detection
Water management solutions manufacturer HWM has added secondary validation to its PermaNet leak detection system which listens out for the noise of water leaking from pipes. Once a leak has been identified, the device gives operators three options to check for false positives prior to team deployment: remote correlation, remote retrieval of a detailed Aqualog noise graphic or listening to an audio file transferred to the host PC. The company said the system is easy to use and reliable, as it's fully remotely programmable, including the ability to change sampling times and intervals.
HWM
www.hwm-water.com
Water pump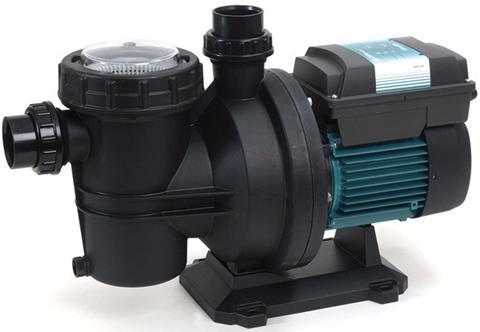 Espa pumps have launched the Silen Plus pool pump which features a frequency inverter in its operation to adapt it for usage in pools. The company says the result of the new inverter means the Silen Plus can be considered a top-of-the-line model. The pump features the company's Evopool control system and comes with an ultra silent operation switch and full user guide and manual.
Espa pumps
www.espa-pumps.co.uk
Taps
Crosswater Holdings has designed bespoke brassware solutions for The Ampersand, a 111-bedroom hotel in the heart of London. Project architects Dexter Moren worked with Crosswater in selecting bespoke tap spouts and engraved shower plates. Dexter Moren chose fittings from the Mike Pro range, which also benefits from WRAS compliance, ensuring speedy sign off by the water undertaker. While Mike Pro is usually fitted in ultra-modern apartment projects, the company says the collection proved itself to be equally at home in the Art Deco theme throughout the bathrooms.
Crosswater Holdings
www.crosswater.co.uk
Damp proof membrane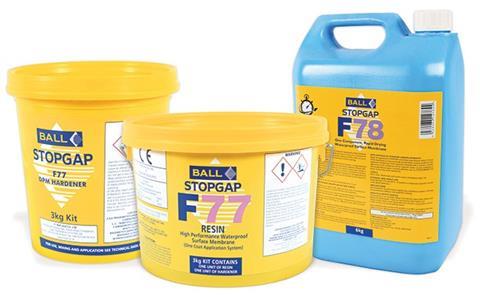 F. Ball and Co. Ltd has introduced new, smaller pack sizes for its Stopgap F77 and Stopgap F78 waterproof surface membranes. Designed to minimise product wastage and increase efficiency, the 3kg Stopgap F77 pack and 6kg Stopgap F78 pack are used for controlling subfloor moisture in smaller areas. The company claims the new smaller pack sizes make it more economical for contractors to use their leading waterproof surface membranes in smaller installation areas, resulting in less wastage and reduced costs.
F.Ball
www.f-ball.co.uk
Aluminum rainwater systems
Heritage Cast Aluminium rainwater systems from Alumasc have been specified for two luxury homes in Hertfordshire. The first home features 125mm beaded half-round guttering, complemented by 76mm diameter pipework. The second, Hollywell House, showcases heritage cast aluminium moulded guttering finished with 76mm diameter pipework. Both systems are finished in Alumasc's factory applied polyester powder coating.
Alumasc
www.alumascrainwater.co.uk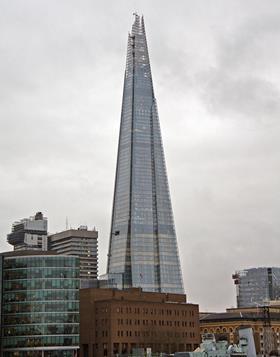 Water leak detection system
Aqualeak were asked to provide a solution for the problem of identifying and alerting the building control room of the presence of water affecting the critical services at The Shard building in London. The building control room controls the electricity, air handling, plant rooms and the building's communications suites. A major water leak in these areas would have catastrophic effects to all parts of the building, with the possibility of power and communication loss. Following a detailed examination of the plans, each plant room was fitted with a fully integrated and maintainable / testable system which the company says quickly notifies should there be a presence of water detected.
Aqualeak
www.aqualeak.com
Rainwater systems
Aluminium rainwater system manufacturer Alutec has supplied guttering and fascia and soffit products for the "Future Proof Home" being displayed at this year's Ideal Home Show. Installed on the house was Alutec's Evoke fascia and soffit system in RAL 7015 slate grey, which is manufactured from a recycled polyethylene core and an aluminium outer layer. The company said the range was more sustainable than solid aluminium as the composite board uses approximately 75% less energy to manufacture.
Alutec
www.marleyalutec.co.uk
Movers and Makers
Permeable paving specialist Hanson Formpave has produced a document explaining what the recent Sustainable Urban Drainage Systems (SUDS) planning policy changes means for architects. SUDS are to be a condition of planning in all new major developments when new government legislation takes effect on April 6 2015.
Newton Waterproofing Systems has announced RIBA have approved their factory tour for double point CPD status. The factory tour will be carried out at their head office and training facility in Tonbridge, Kent. The factory tour objectives are to educate the specifier on their design obligations within the UK structural waterproofing industry in accordance with BS8102:2009, the Code of Practice for protection of structures from water from the ground.
Safeguard has announced the Board of Agrément (BBA) has certified its Dryrod damp-proofing rods. The damp-proofing rod is a synthetic rod made from advanced polymers that is impregnated with a silane / siloxane material so that it forms a DPC in brick, coursed stone, rubble infill and cavity walls. The company claims installation is easy as it's just a case of inserting standard length 180mm long rods into 12mm holes at 120mm intervals along the mortar courses of the building being treated.
Harmer Drainage has introduced Level 2 Building Information Modelling (BIM) content for its SML range. Harmer SML cast iron soil and waste pipework system range is now BIM Level 2 compliant, with 3D BIM data objects now available via the Harmer Drainage website or the BIM store. In addition to the SML range, Harmer's floor and roof drainage products currently offer BIM Level 1 compliance, offering full BIM compatibility when the 2D and 3D images and support documentation are combined. These ranges will be upgraded to Level 2 compliance by 2016.