We learn that construction and nature aren't always in opposition, a Swedish firm aims for good family relations and in south-east London a group wants to help communities build their own homes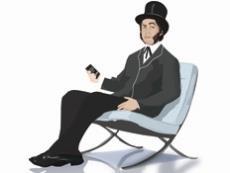 Jubilee Marsh feels chirpy
It would be easy to be cynical about Crossrail's "donation" of three million tonnes of tunnel spoil to the RSPB, to create a new nature reserve in Essex. That's just a cheap way of dumping its muck on someone else, the sceptical among you may have thought. But it seems Crossrail's largesse has been appreciated by our feathered friends. Two years on from the completion of Jubilee Marsh on Wallasea Island, record numbers of wintering birds are flocking to the reserve, according to the RSPB's Rachel Fancy. It's one conservation project where nobody minds that it cost the earth.
What's in a name?
My eye was drawn to details of the appointments being made at the Architectural Association, the Bloomsbury architecture school and institution. One caught my eye in particular. According to Companies House, the grandly named 20-year-old Quentin Horatio Ballard Martin has been made a director. The only other Ballard I've ever heard of is the actor Ballard Berkeley who played the major in TV series Fawlty Towers. On the news of Quentin's appointment, one of my hacks asked: "Which council estate is he from?" with a wry smile. Who said architecture was elitist, eh?
Self-build ambitions
The housing shortage has prompted an enterprising bunch to set up a scheme that aims to teach people how to build their very own des-res. According to its website, the Rural Urban Synthesis Society (RUSS) wants to self-build a community space on its site in Ladywell, south-east London, to create a knowledge hub for self-building, community-led housing and sustainable living. A crowdfunded venture, it is 11% of the way to hitting its £57,000 target. RUSS says the space will host its School of Community-led Housing "and become a knowledge hub to share and inspire other communities in self-building and affordable housing projects". And if planning permission is denied by Lewisham council? "In the unlikely event we are not successful, no money will be taken from backers," RUSS says.
Family affairs
An innovative lot, the Swedes. With the country's divorce rate soaring and one in four youngsters coming from "broken homes" - and living alternatively with both separated parents - housing firm Stångåstaden has come up with its own solution. The "5:1" is a home that can change from one room to five, thanks to movable walls and fixtures. This enables the number of rooms in the apartment to be changed depending on how many family members are at home, so visiting children can have their own room and sense of space. I'm not sure what the reduction in the size of each room as another is added will do for family relations, though.
Setting a great example
The fallout from the rumpus between Mace and HS2 over a contract earlier this year rumbles on. You may remember it caused transport secretary Chris Grayling and HS2 chairman David Higgins to be hauled before a House of Commons select committee in April. In an update on the scheme to MPs, Grayling last month warned firms "they will be unable to continue to work for us if they do not do the right thing". Grayling's name cropped up last week when the Supreme Court ruled that workplace tribunal fees are unlawful, forcing the government to repay more than £27m forked out by employees. These were introduced by … ? Then-Lord Chancellor Chris Grayling. So not exactly the right thing, then.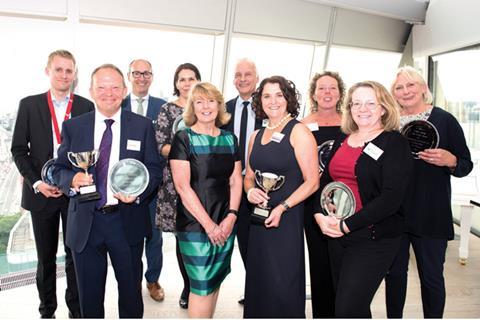 Constructing help and hope
Industry charity Crash recently held its annual reception at Building's offices in Blackfriars. Special recognition awards were handed to three individuals – former RICS Matrics chairman Amy Leader, who has raised over £10,000, Ryder Architecture's Ruth Baker, who has shared her architectural skills with homelessness projects, and Arcadis' Charles Harris, who was seconded to the charity as a projects adviser for two years. Crash CEO Francesca Roberts (centre) told guests: "Over the past 21 years, the charity has become an exciting and effective partnership of the corporate and the charitable sectors. What Crash achieves is only possible thanks to you and your efforts to help people when they are most in need."