Three industry views on the government's proposal of a set of national space standards
Earlier this month the government, as part of its housing standards review, proposed rolling out a set of national space standards for new homes, which councils will be able to introduce where there is a need for them and where they don't damage development viability.
It is thought they will be based on the standards already used in London. It has sparked widespread debate.
Space standards should be mandatory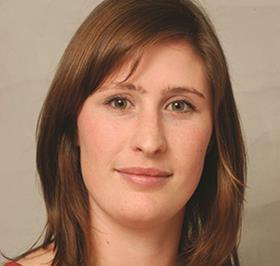 Anna Scott-Marshall, RIBA head of external affairs
The government has made some significant progress in rationalising the housing standards regime. It's right we streamline standards, many of which have amassed within the planning system over the years as a result of central government's failure to regulate effectively. While progress on simplifying housing standards has been made, without the detail, it is difficult to judge whether the recent announcement will enhance or undermine quality.
In the long-term space standards should be a mandatory requirement in Building Regulations, but having a nationally prescribed standard applied across all tenures is a significant step forward that should be applauded.
However, it is a real concern that space standards will only be introduced by councils "where there is a need and where it does not stop development". The government's approach to viability has been skewed towards the short-term financial interests of developers above the long-term interests of communities. There is a real danger that the wishes of consumers for bigger, better quality homes may still be overridden by the argument of the impact of standards verses costs of development.
Over the medium term the government should produce a National Housing Design Guide, bringing together a consolidated standards regime within the regulations and planning guidance on neighbourhood design issues, to create a one-stop-shop document related to housing design. This approach - shown to be so effective in London - should ensure simplicity and clarity for all those working in housing development while at the same time guaranteeing decent standards for those who are so often neglected in this debate: the people who live in the new homes we build.

John Slaughter, director of external affairs, Home Builders' Federation
While we are pleased that the government has recognised the need for most new standards to sit within the existing Building Regulations regime, the proposed development of a national set of space standards that sits outside thos regulations is a serious concern.
We have argued that with a limited supply of land available to develop, the introduction of national space standards on new homes could increase costs, affect viability for builders and, most importantly, exacerbate the affordability crisis for households. Consumer choice should be key - housebuilders will only build homes that people want to buy and our annual customer satisfaction survey has again shown this week that buyers of new properties are overwhelmingly satisfied with the design and layout of their homes. That is why we continue to press the case for the introduction of space labelling - which we do support as informing consumer choice - before the industry is burdened with more regulation.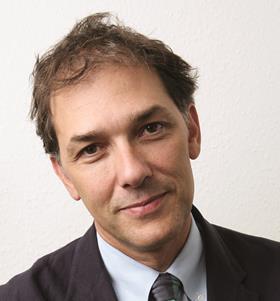 Marc Vlessing, CEO, Pocket
The government's announcement of streamlined housing standards can only be welcomed. For a company, such as Pocket, that is making its living out of creating 400ft² affordable flats, that may seem surprising.
But, the government's proposals state that while it will set a national space standard, application of that standard will be optional for a local authority. It will then need to justify its application according to evidenced needs and subject to local plan viability testing.
It seems logical that national government should try and set national standards and then allow local authorities to vary the implementation based on local needs. Such a process relies on a mature debate between stakeholders and, well-managed, this should deliver the right results.
So let's have faith in rational debate. The government is asking local government to do what it does best: to get the local balance right. As developers, let's engage with that. The days of knee-jerk policy should be over.