Giving councils more CPO powers will help, but the housing white paper did not outline the resources they will need to deliver more homes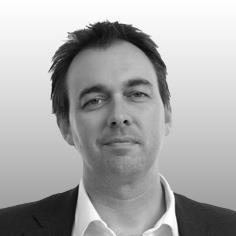 The government's move to provide local authorities with more Compulsory Purchase Order (CPO) powers announced in this month's much-anticipated housing white paper is one of a number of measures designed to stimulate the speed of housing delivery. While any new moves to improve the speed of housebuilding are welcome, this latest measure will only be effective if there is also the support for local authorities to use those powers.
The government clearly sees the role of local authorities as key to accelerating the delivery of new homes, with the white paper promising to give them the tools they need to get building. Strengthening the requirement for local authorities to have up-to-date local plans is a step in the right direction, but most will need additional skilled planners and built environment professionals to deliver. It remains to be seen if the government will match the white paper policy tools with an adequate resource settlement.
Reducing timescales for developers to implement a permission for housing development from three to two years is one such tool, but unlikely to stimulate the gear shift that is needed. Building at scale requires a focus on long-term, strategic planning. Local authorities will need to look beyond small, piecemeal increases and plan for up to 25-years in advance in order to create well-connected new communities that are close to infrastructure and in places where people want to live. Successful place-making includes the protection of high-quality green spaces and this must not be overlooked in strategic plans.
Of course a focus on new, large-scale developments must not come at the expense of urban transformation. Increasing the density and development potential of land assets in existing towns and cities is equally important. There are large areas of brownfield land such as car parks and warehouses close to existing transport links that are ripe for development. The government's proposals to amend the National Planning Policy Framework to ensure local authorities address the scope for high-density housing in urban locations should help progress much-needed developments on these types of land assets.
Disappointingly, some of the more transformative measures that were mooted before the release of the white paper have not made it to the final cut. In particular, the absence of a comprehensive review of the green belt was a missed opportunity and central government should have been bolder on this issue. Selected green belt sites can play a valuable contribution to the additional supply of new homes, with significant portions of brownfield and other low-environmental value land close to transport links that are suitable for development. Leaving responsibility for decisions that affect the green belt wholly with local authorities is unlikely to bring forward any new large-scale land allications quickly.
While the white paper did not outline any radical reform for the housing sector, its measures are undoubtedly a step in the right direction. The government's requirement for local authorities to be ambitious and innovative with their plan making is a welcome shift. With universal recognition of the desperate need to build more homes, tackling the country's chronic housing shortage requires a joined-up approach, with local authorities, private developers and other stakeholders working together. A mixed approach is fundamental for building a stable supply of new homes.
Andrew Jones is practice leader - Design, Planning & Economics, AECOM