Developers are coming under increasing pressure from some planning authorities to use a building's concept architect to do the technical working drawings as well. But combining these two specialised roles may be a mistake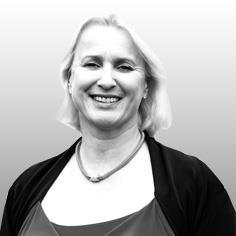 There are two kinds of architect - one who does the Big Idea, and one who does the detail. While the role and importance of both is well understood by all in the profession, the role of the working drawings architect is not one we hear much about in our industry. Yet as developers we are under increasing pressure from conservation societies and some planning authorities to extend the role of the concept architect into this very specific sphere, which in itself is raising a number of interesting issues.
High-quality design standards are paramount when delivering new homes, but the creativity of the concept architect is often inspirational and exciting, with the initial designs based largely on the visual impact of the elevations rather than practical details around internal layouts.
Yet in a bid to ensure continuity of concept and design, developers are coming under increasing criticism if they do not extend the role of the concept architect into doing the working drawings further down the line. While this aim for continuity is laudable, there is a real concern that many very talented concept design architects do not always have the resources and capacity within their practice to spend the necessary time required on the detailed and complex technical drawings, and the delivery demanded by the working drawings phase.
Both sets of architects have the skills to co-ordinate with the other consultants involved in the process, from structural engineers to mechanical and electrical, fire engineers and Code for Sustainable Homes assessors. They will also ensure that the final scheme meets all the required Building Regulations and is Disability Discrimination Act compliant.
This is not the issue. While liaison at the detailed level required to make a building functional involves significant resources, we should be encouraging these often small, exciting, entrepreneurial concept architect practices to hone their outstanding ideas and vision rather than risk holding them back by demanding they stop innovating and spend more time standardising their concepts.
In a bid to boost housing supply, the government is keen to drive greater efficiencies. Yet even given this pressure on speed, we must not overlook the fact that, even when detailed planning permission has been granted, a lot of the additional detail remains unresolved and conditional, to be worked out later.
This requires interaction not only among the technicians, but also the supply chain, where interesting new materials are often being promoted alongside improvements to existing products.
Another major consideration is around integrated sustainability, whether this is through ecology such as brown roofs, green roofs and bird boxes, or innovation in the building fabric to gain carbon reduction. The list is extensive, which is why having specialist firms concentrating on working drawings works so well.
I strongly believe there is not enough attention paid to the practical side of design when pen is first put to paper
The question is, how do we as an industry ensure there is a strong partnership between technical working drawing architect practices and concept architects, so that carefully negotiated detailed planning permissions become a reality?
Perhaps the only way is to ensure that the design methodology envisaged and set out in the detailed planning drawings is closely replicated in the detailed design. Ensuring there is a fee allocation to enable the concept architect to keep a watching brief, and keep the dialogue and consultation flowing between both sets of architects during the working drawings phase is therefore key to ensuring that design concepts are not watered down or lost.
This may not sound particularly appealing, but as an industry we are judged on the end result. Ensuring that concept architects remain an integral part of the ongoing team will safeguard the integrity of the initial design.
So what is the solution? I strongly believe there is not enough attention paid to the practical side of design when pen is first put to paper. It is vital there is integration between the various skill sets, as well as a solid understanding around exactly what the client is looking for.
This leads us to the other important and vital aspect of the whole debate, namely having genuine feedback from our customers, ideally when they have lived in one of our concept-designed properties for a year or more. These have to be genuine responses from people that use their home as a home and need it to be functional and practical as well as beautiful.
In my view, the only way to achieve this is when both concept architects and technical working drawings architects work together as a team, using to full advantage the skill sets they both offer to ensure that a home is actually delivered as it was designed to be at the very first detailed planning stage.
Debbie Aplin is managing director of Crest Nicholson Regeneration