Recovering waste heat and connecting it into a local network could provide enough energy to supply an entire neighbourhood, says Chris Jones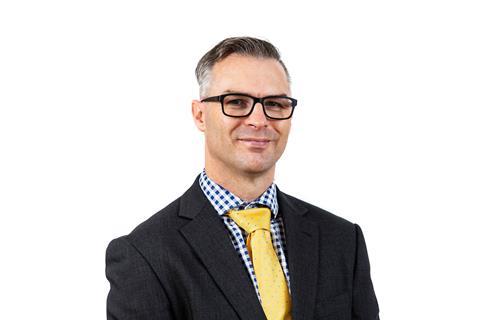 What if I told you that what you are using to binge watch Netflix had the power to sustainably generate your heating? The government's recently released net zero and heat and buildings strategies aim to improve the way our buildings are heated and to make them more energy efficient. And as COP26 gets underway, we need to come up with tangible, innovative solutions that get us to net zero by 2030.
>> Read: All of our COP26 coverage in one place
We expect Netflix to load instantly, and to join a meeting from anywhere in the world whenever we want. But this does not just happen – the move to remote working, plus the rise of streaming services has increased our reliance on data centres.
Traditionally, hyperscale data centres that make these things possible have been housed in huge industrial warehouses in places like Slough. Data centres will need to move closer to where people are to keep up with this change in consumer demands
The decrease in the size of servers now means data centres can fit in smaller spaces, making them viable to be rolled out across the country and have a place in every town centre – these are "edge data centres".
We should therefore be thinking about incorporating edge data centres into any new or refurbished development – whether it be converting a retail unit on the ground floor of a residential building or using the basement of a department store. Recovering waste heat from the data centre could provide enough heat for the whole building and, by connecting it into the local district heating network, it can heat an entire neighbourhood.
So, while we binge watch Squid Game, we could also be supplying our heating this winter AND reducing our digital carbon footprint.
By being smart about where edge data centres are placed, planners and developers can use the heat generated more effectively and take real steps towards net zero. If we see these tools as something more than just data storage, or how we stream our favourite TV shows, we have the power to revolutionise how we heat our buildings and ultimately, save the planet.
Chris Jones is technical director, sector lead for data centres and mission critical facilities, Hydrock
Ideas for positive change
This is part of our Countdown to COP26 coverage in the lead up to the world climate conference in Glasgow in November. We will be publishing more big ideas about ways to tackle the climate emergency over the coming weeks and you can find more here.
Do please send us your own thoughts about how to make construction greener! Email us, using the subject line "COP26 ideas", at newsdesk@assemblemediagroup.co.uk