The government must create the economic incentives to change the systems we use, says James Hampton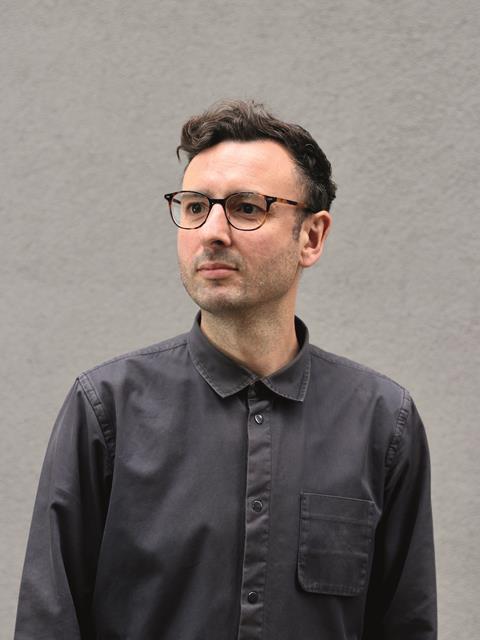 What is our government doing? Really doing, to tackle the greatest crisis that humanity has ever faced? As Greta Thunberg said at the Youth4Climate summit, it's: blah, blah, blah… rather than action. We are fiddling at the edges while the planet (literally) burns. Here are three things that the government can do today to help our industry:
● Scrap VAT on refurbishments – it is currently cheaper to demolish and build new than to renovate.
● Make EPDs (environmental product declarations) mandatory and create binding embodied and in-use carbon targets written into the building regulations (tracked to reaching net zero by 2030, not 2050) to ensure that carbon is counted in all construction work, as second nature, just like calculating u-values.
● Accept that the act of constantly building (and economic growth for its own sake in general) is simply not compatible with saving our planet. We need to slow down and do things differently. Haven't we learnt anything from the pandemic?
>> Read: All of our COP26 coverage in one place
At New Makers Bureau we do use low carbon materials, recycle, reuse, plan for how our buildings will be decommissioned and we use less. But the systems available to us do not support this approach. It is currently more onerous, slower and more expensive to do the right thing.
The tried-and-tested methods of building, of specifying and of seeking technical support are set up for business as usual, re-presented to us with a sprinkling of greenwashing. It may be called "green-this" or "eco-that", but scratch beneath the surface and it isn't as good as it sounds. So, we need our government to create the nudge – stop fiddling and create the economic incentives to change the systems we use.
The solutions are here, we have them; the LETI, Architects Declare, ACAN and others are doing great work. And there are clients and contractors willing to step up and do things differently even without the economic nudge.
We now need the government to support change because, without clear regulation and enforced carbon reductions, the built environment industry as a whole will keep treading the path of least resistance.
James Hampton is founding director at New Makers Bureau
Ideas for positive change
This is part of our Countdown to COP26 coverage in the lead up to the world climate conference in Glasgow in November. We will be publishing more big ideas about ways to tackle the climate emergency over the coming weeks and you can find more here.
Do please send us your own thoughts about how to make construction greener! Email us, using the subject line "COP26 ideas", at newsdesk@assemblemediagroup.co.uk