Accurate measuring of emissions across the entire construction lifecycle requires a concerted effort, says Othmane Zrikmen of A/O PropTech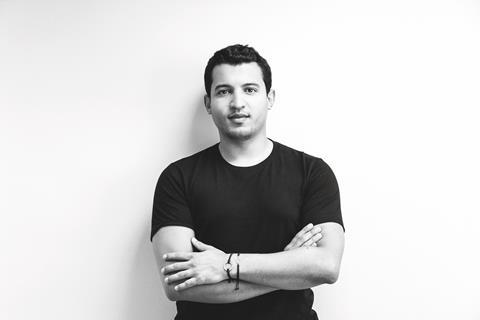 A vital step on the road to a greener construction sector may seem obvious, but it is often overlooked: we need to be able to properly measure emissions.
If we are unable to effectively measure pollution, we will be attemptong to navigate our way towards destination net-zero with no confirmation that we are on the right route to get there.
Measurement will be crucial if the sector is to have any hope of effectively decarbonising. Much as an effective test and trace system was considered to be a central part of the government's pandemic strategy, so should measuring emissions across the entire life cycle of a project be a priority for the construction sector.
To take action against something, you need to first understand it.
In practice, this means using tools that will accurately and comprehensively measure the amount of carbon produced by a building across the entire construction lifecycle. This used to be extremely difficult, but emerging technologies are joining the dots between eco-design tools to take the step towards generalised life cycle assessment – hopefully creating tools that enable project owners and their advisors to build secure and competitive carbon energy strategies, right from the upstream phases of real estate operations.
However, in the UK there are still no formal rules for calculating embodied carbon despite calls from the Climate Change Committee. Given that embodied carbon can account for half of the building's lifetime emissions (World Green Building Council), and that the built environment produces 40% of the world's carbon dioxide emissions (UK Green Building Council), it is imperative that the government acts soon.
Proper measurement is a two-pronged approach, requiring both innovative technological solutions and a robust regulatory framework that ensures everyone is using the same yardstick.
The benefits are clear. More data and a single overarching benchmarking system mean that the worst offenders will be shunned and prevent greenwashing. In an increasingly ESG-focused world, the greenest firms will naturally attract the most investment.
This deceptively simple solution – more accurate measuring of carbon emissions across the entire construction lifecycle – requires concerted effort from both government regulators and industry. But, given the benefits – and when faced with a climate crisis – it should be an easy choice to make.
Othmane Zrikem is co-founder and CDO at A/O PropTech
Ideas for positive change
This is part of our Countdown to Cop26 coverage in the lead up to the world climate conference in Glasgow in November. We will be publishing more big ideas about ways to tackle the climate emergency over the coming weeks and you can find more here.
Do please send us your own thoughts about how to make construction greener! Email us, using the subject line "Cop26 ideas", at newsdesk@assemblemediagroup.co.uk