Nick Pollard is chief executive of Balfour Beatty Construction Services UK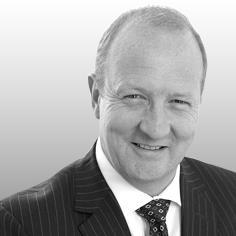 Nick Pollard, chief executive officer of Balfour Beatty Construction Services UK, is an experienced senior executive and thought leader in the global and UK infrastructure markets with over 30 years' experience in the industry.
He was recently the chief operating officer at management consultancy, Navigant, where he led the global construction business in Europe, Middle East, Africa and Asia-Pacific.
Nick's previous roles include chief executive of Bovis Lend Lease. He has also held executive positions at Skanska and Network Rail as well as key advisory roles for Transport for London, the Mayor of London, Thames Water, the business department and the Cabinet Office.
The co-author of the influential report 'World Class Infrastructure for a World Class City' and chair of the Procurement Lean/Client Task Group, which reported to government on reducing the capital costs of construction in 2013, Nicholas has a relentless passion for creating a construction industry which is truly efficient and sustainable, and in which everyone returns home safely every day.
Nick is a champion of the employment of ex-offenders and committed to working with Balfour Beatty's charitable trust, Building Better Futures.