The European Train Control System will go a long way to improve the efficiency of our railways, but it is only part of the solution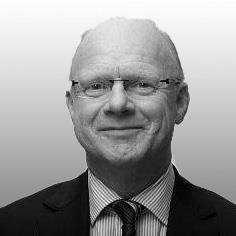 For those of us looking to shed unwanted festive pounds through a healthier diet it can be a confusing business. The Times, for example, recently reported that switching from sugary drinks to diet alternatives can actually make us fatter over the long term (as we unconsciously over compensate for the subsequent caloric deficit through other comestibles).
In other words, drinking diet cola will not make you thin… on its own. Similarly, to make our railways more efficient, safer and provide much-needed capacity, the adoption of a computer-based train control system will not realise the true vision of a digital railway on its own. As with long-term healthy diets, balance is the key.
Digital technology is only part of the answer to improving our railways, and taken on its own it may even make things worse
The commercial and industrial world is largely driven by getting the biggest bang for its buck. So, with evidence showing that the European Train Control System (ETCS) could reduce costs by 25% and increase capacity by 40%, why not deploy it everywhere? But without considering its overall impact, adopting ETCS in isolation could have an adverse effect over the long term too by increasing the unreliability of the rail network through lack of maintenance experience, for example.
ETCS has the potential to play a vital role in the brave new world of the UK railway, but it needs to be part of a range of informed decisions. Indeed, in one of the many research studies I have been involved in over the years, we found that by combining ETCS with other more conventional upgrades, such as a grade separation, the benefits of its implementation would be increased tenfold by freeing up additional train paths that could then make use of the ETCS capacity benefits.
Of course, implementation is one thing, but ensuring tomorrow's digital systems will operate efficiently and be maintainable long into the future requires fundamental organisational and cultural changes including a fully thought through and tested operational and maintenance plan.
Digital technology is only part of the answer to improving our railways, and taken on its own it may even make things worse. Only through combining new technology, good old fashioned enhancements, like track realignment, and a change in the culture of how our railways operate can we make meaningful improvements to our largely Victorian railway.
Working closely with all stakeholders – including route owners, train operators and technology providers – the cross-industry Network Rail lead team driving the Digital Railway forward is working hard to achieve a balanced 'diet' that will yield long-term improvements to the health of our UK rail.
Steve Denniss is a rail technical director at WSP | Parsons Brinckerhoff