Developer Urban & Civic has plans to build 40,000 homes on difficult, large sites - and after a key acquisition, looks well on the path to achieving that. Iain Withers meets MD Robin Butler as he scours the land for housebuilders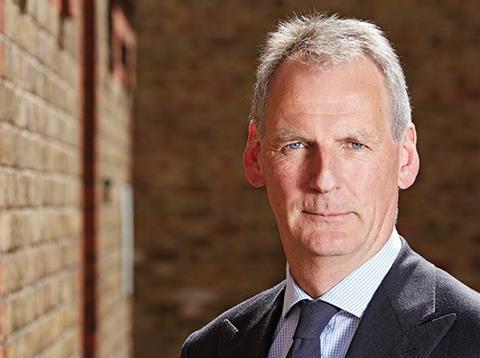 Urban & Civic has quietly, but surely, been gearing up to deliver four of the UK's largest housing developments. The developer, founded by managing director Robin Butler and executive chairman Nigel Hugill - an executive duo that previously ran developers Lend Lease Europe and Chelsfield - specialises in huge, tricky strategic land sites that deliver thousands of homes apiece. With 20,000 homes in the pipeline, and plans to acquire two or three more major sites to double that number, Urban & Civic is set to play a key part in addressing the UK's housing crisis.
This is a good time to get to know Urban & Civic. In 2015, the developer will start putting its plans into action, by engaging with housebuilders which can build out its huge pipeline of homes, with several opportunities for both regional and national housebuilders on the immediate horizon. Delivery of these strategic sites - two in Cambridgeshire, one in Rugby and one in Newark - has been given new impetus by a brace of Urban & Civic acquisitions over the past 13 months: the acquisition of Midlands housing developer Catesby in March this year, and its merger with listed commercial property developer Terrace Hill in April 2014, which took the combined firm onto the London Stock Exchange. These deals have added quick cash-generating businesses to the Urban & Civic group, producing the funds to help fuel development on the company's longer-burn strategic sites.
What makes Urban & Civic stand apart from its competitors is the pedigree of its leaders, Butler and Hugill. Having cut their teeth on the early stages of some of London's most successful urban commercial schemes at Lend Lease and Chelsfield - including White City, Stratford City and Paddington Basin - they are now bringing that experience to bear in the housing sector. "We absolutely want these sites to be exemplars of large-scale quality developments," Butler enthuses. "We expect to build these out over 15-20 years. The quality will be our legacy."
In the company's headquarters in the heart of London's historic Mayfair, Butler explains how housebuilders can get involved in the Urban & Civic mission, and what its plan is to ensure success on these challenging schemes.
The Urban & Civic pipeline
Urban & Civic's strategic sites focus on "large-scale residential opportunities with proximity to London, strong existing infrastructure connections and access to good long-term employment opportunities," according to Butler. He and Hugill set up Urban & Civic in the teeth of the recession as they judged residential would be "the next recovery sector that would be coming out of the downturn". Its business model is to take on large sites and put in the infrastructure and utilities that can unlock the site for housebuilders. The sites are broken up into plots and offered to housebuilders for sale or under a profit-sharing licence deal. Butler then says sites will work like "a conveyor belt", with plots rolled out "paying like annuities".
The most successful developments are the ones that have been open 10 years and you arrive and it feels like it's been there forever

Robin Butler
The acquisition of Midlands housebuilder Catesby from housing industry grandee Eric Grove (see box overleaf) is designed to support the strategic land business model. The Catesby business deals in quicker turnaround, high quality sites in the tens or hundreds rather than thousands of homes. "The Catesby business was very attractive to us. On the one side you've got this large scale, lumpy strategic land business," Butler says. "You marry that with something much swifter and we've now got a machine that can turn positions into cash on an annual basis, providing funds until the large sites start producing."
Urban & Civic's four current strategic schemes are 5,000-home Alconbury and 7,000-home Waterbeach, both near Cambridge; a 6,300-home scheme outside Rugby; and a 2,500-home scheme in Newark, Nottinghamshire that was acquired with the takeover of Catesby. The Alconbury scheme - a mammoth 1,450-acre site taking in an old Second World War and Cold War military airstrip - will be the first out of the blocks. Construction of the first homes could begin as early as this autumn, with the first housebuilder appointment to be confirmed shortly, Butler says. The scheme is also a designated enterprise zone and is earmarked for 3 million ft2 of business space. Rugby is likely to be the next scheme to get going - once a newt population has been moved off site this summer - and could be on site with housebuilders early next year. At Newark, Urban & Civic will commence discussions with housebuilders "probably later this year," Butler says.
How to get involved
When it comes to the first housebuilder appointments, the most important thing for Butler is "establishing a benchmark quality". "With the first few deals we expect to have a close working relationship with the housebuilder to ensure quality and design integrity," he says. "As you move into the more mature stages of the whole development with the design code fully established, you can be more confident about broadening out the palette of housebuilders." The strong early emphasis on quality is partly to ensure Urban & Civic's sites are resilient to any potential housing crashes. "Of course over a 20-year build we expect to go through cycles," Butler says. "You have to set these sites up strongly enough so that they are as resistant as possible to a market slow-down and catch the momentum as soon as it returns."
Nobody wants housing on their back door. The world and his wife are against you. You've got to manage that, that's the skill

Eric Grove
Butler expects to work with "two to three" main housebuilders on each strategic site, with additional builders drafted in for plots with specific requirements - for instance, at Alconbury, the site is likely to have "more urban and dense housing in places". His preference is for regional housebuilders for the first few deals, before bringing in more national housebuilders. Urban & Civic is also on the hunt to acquire two or three more sites to double its strategic pipeline to 40,000 homes. Butler says it is possible two sites could be secured as early as this year, but he warns the market is "highly competitive for high-quality land".
So what lessons is Butler bringing to bear from his experience on major urban commercial schemes? He says a focus on infrastructure and public realm is paramount. "Wherever you build you've got to make the bones of the scheme very strong," he says. "I learned very early on in development that the best advocates of any scheme are the people who work and live in the area as they create the desire lines - they drive a certain way, they walk a certain way, and if you try and make people do something that's not natural you're not going to succeed […] The most successful developments are the ones that have been open 10 years and you arrive and it feels like it's been there forever." For builders that want to help Urban & Civic achieve this vision, now's the time to get involved.
Eric Grove: 'Font of knowledge'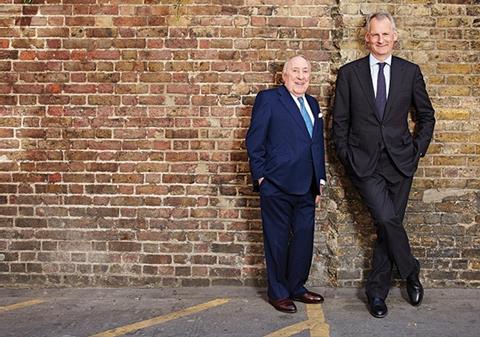 Veteran developer Eric Grove has seen a fair few elections. The 85-year-old has founded, built up and sold two successful Midlands housebuilders - Catesby and Canberra - over the course of his career and navigated many electoral cycles along the way. So he knows from experience not to put too much confidence in Labour and the Conservatives' respective pledges to build 200,000 homes a year in the run-up to yesterday's hard-fought election: "When I hear them I think to myself, perhaps all these politicians are going to sign up for a bricklaying course?" he scoffs. "Is Mr Miliband, or Mr Cameron, or whoever it is, going to sign up to a carpenter's course?"
Grove may be exasperated at the election, but from a business perspective he is in good spirits. He says he is "very happy" with how his sale of Catesby to Urban & Civic is panning out. He says the sale "wasn't planned", but, after being introduced to Urban & Civic's chairman, he says he became convinced a deal with the firm was a better route to expansion than through a stock exchange listing or raising funds on the equity market. Grove is now a significant shareholder in Urban & Civic and continues to work for the combined firm on a consultancy basis. Butler describes him as a "font of knowledge", adding: "It is an added bonus to have Eric's knowledge and contacts".
"There isn't possibly one chief executive in the housing business I don't know," Grove affirms. He describes residential development as a "very skilful business", where managing the planning process and potential opposition is key. "Nobody wants [housing] on their back door," Grove says. "The world and his wife are against you. You've got to manage that, that's the skill, managing the people; the opposition."
Grove has some colourful memories of his time at Alfred McAlpine, after the sale of his first housing business Canberra to the contractor in 1988. "McAlpine was in a sorry state when I got there, with costs rising and profit collapsing," he says. "They had a ridiculous situation where the civils [division] were doing the building of the houses. They didn't care if they didn't sell them, they just built them." Acrimony within the company became so bad that there were "hundreds" of internal claims between different divisions, Grove claims. He also recalls ruefully the court battle between Alfred McAlpine and rival contractor Sir Robert McAlpine about the use of the family name. "We changed the [name on] all the vehicles, which was mad because we had hundreds," Grove says. "Then when Robert won we had to repaint all the vehicles again." Grove hit the headlines when he and another Alfred McAlpine director were arrested in 2006 for alleged tax irregularities, but the case was dropped. "They looked into it and they gave me a clean bill of health," Grove says.
Grove suggests that as a serial housing entrepreneur he's part of a dying breed: "There are very few entrepreneurs left in the housebuilding industry," he says. "There's Tony Pidgely [of Berkeley], who's done a magnificent job, there's Steve Morgan [of Redrow], there's Jonny Bloor [of Bloor Homes]. But now there are no small businesses starting up, as they can't get the money from the banks."
Original print title: Urban's realm