Architect appoints Frances Ives as non-executive director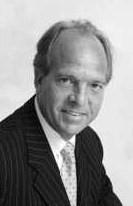 Architect 3DReid has appointed former Cyril Sweett chairman, Francis Ives, as non-executive director.
Ives (pictured) was chairman of the construction & property consultant, now known as Sweett Group, for almost 20 years, where he helped establish the business globally.
Mark Taylor, 3DReid chief executive said he hoped the appointment would help support the practice's burgeoning global portfolio and growth targets.
He said: "We asked Francis to join the team at 3DReid as his experience of growing a successful professional services brand, including taking the Sweett Group business overseas, matches our own aspirations for greater global activity.
"His experience of the retail and commercial markets, extensive network and roles with both BCO and BCSC will be of great value to us in the coming years and we are very excited at the prospect of working with him."