But engineer bids to buy back Northern Ireland division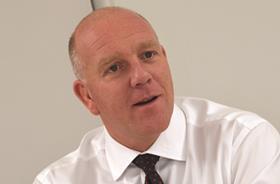 Around 50 jobs have been put at risk after engineering consultant WYG brought in an administrator to liquidate its Irish business.
WYG said in a statement that it had taken the action due to "extremely challenging trading conditions" and the "unsustainable" costs of managing an oversized portfolio of offices in the country.
Grant Thornton has been drafted in to liquidate the division, which turned over £13.5m and made an operating loss of £1.9m for the year ended 31 March 2012.
However WYG has submitted an offer to buy back the Northern Ireland portion of the division based in Belfast – which contributed £6.5m revenue and a £0.4m loss last year.
Grant Thornton will look for further expressions of interest for the Northern Irish business – which continues to trade normally – before assessing WYG's bid.
WYG grew its Irish business rapidly through a series of 12 acquisitions between 1999 and 2008 to a business of 750 people.
But the large number of acquisitions locked the business into a series of costly leases on properties which it was unable to renegotiate when the Irish economy crashed and it had to drastically reduce its workforce.
As of March 2012 the company's Irish workforce had reduced by over three quarters to 181 employees, leaving the company with a number of vacant properties.
WYG said in its statement yesterday that the liquidation of its Irish division would save the company €5m in "legacy costs, primarily property-related", which will be reinvested in growth initiatives elsewhere in the business.
WYG in Ireland operates out of offices in Dublin, Cork and Sligo.
Analysts Numis said WYG's Republic of Ireland operation now accounts for just 1-2% of the firm's total group revenue.