Glen Thorn says he will strengthen consultant's offering to drive growth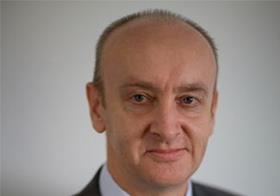 Consultant WYG has promoted its managing director of buildings and infrastructure to head of its UK region.
Geln Thorn will have full responsibility for operations in the UK region. He has previously been executive director of consultant Halcrow's worldwide transportation business.
Graham Olver, chief operating officer at WYG Group said: "We have all experienced a difficult few years and we are about to open a new chapter in our history; we have the potential and talent to create a better, more prosperous WYG and Glen's track record and collaborative style will give all of us a chance to explore and participate in determining the way to an exciting and rewarding future."
Glen Thorn, head of the UK region at WYG, said he was please the business had moved back into the black in the past year. "My main focus is to continue to build on this momentum and really push the definition and implementation of the business strategy in order that we deliver the financial and business objectives of the UK Region," he said.
"A priority will be to strengthen our offering in our chosen markets and drive growth for the remainder of this year and next," he added.