Road project given go ahead by Supreme Court earlier this month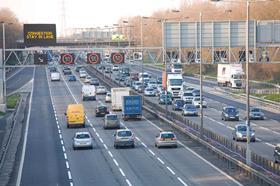 The construction cost for a major road scheme in Scotland has nearly doubled to £653m because of delays caused by legal challenges, the Scottish government has revealed.
Earlier this month the Supreme Court granted permission for the Aberdeen Western Peripheral Route, a major trunk road skirting the city, to be built ending two years of legal battles over the scheme.
This week Scottish transport minister Keith Brown, responding to a parliamentary question from local MSP Kevin Stewart, said the cost of the scheme had risen from £347m in 2003 to £653m in 2012.
"The unwanted delays caused by the protracted public local inquiry and legal challenges have resulted in a substantial increase in the overall cost of the project," he said.
He added that inflation had caused a £230m rise in the cost.
The Scottish government intends to bundle the construction of the Aberdeen project with a £92m scheme to add lanes to the A90 between Balmedie to Tipperty, bringing the total cost of the entire scheme to £745m.