Company will be put forward for the European Business Awards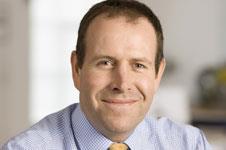 Aecom has been named UK National Champion at the European Business Awards.
The company – which is headquartered in the US but has around 5,500 staff in the UK – won the UK €150m or above category.
The award organisers said they were looking for firms that demonstrate market leadership, inventiveness, ethical credentials, good stakeholder relationships and long-term planning.
Aecom and national champions from 30 other European countries will compete for the overall European prize – the Ruban d'Honneur – at a ceremony on April 13.
Last year 15,000 organisations from across Europe competed in the awards from a range of industries, including cosmetics, fashion, manufacturing and transport.
Steve Morriss (pictured), Aecom's chief executive of Europe, said: "We're proud to be selected to represent the UK as a National Champion. I'm pleased that the judges recognised our commitment to sustainable growth in Europe in difficult economic conditions through our investment in our clients, people and technical and creative excellence."