Combination of US giants creates a consultant with £11.1bn of annual revenue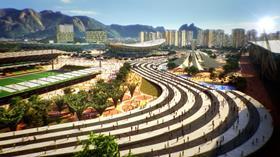 Aecom has completed its £2.3bn acquisition of US engineering rival URS after the deal received "broad support from stakeholders" of both companies.
All shares in URS will be exchanged for either US$54 or 1.9 shares in Aecom, depending on the preference of the shareholder.
The deal, which was first announced in July, will create a combined company with US$19bn (£11.1bn) in annual sales and more than 95,000 employees.
Michale Burke, Aecom chief executive, said it was a "exciting and historic day" in the firm's history.
He added: "The combination of Aecom and URS dramatically accelerates our strategy of creating an integrated delivery platform with superior capabilities to design, build, finance and operate infrastructure assets around the world."
"During the past three months, as we have advanced our integration planning efforts, my belief that Aecom and URS had highly complementary operations and cultures has been solidly confirmed."
He said the management's "comprehensive integration plan" would "leverage our greater scale across our global platform" and that he was "confident" of achieving the target of US$250m (£146m) in annual cost synergies.
Both firms have a significant UK presence, after Aecom acquired UK-based consultant Davis Langdon and URS acquired UK-based consultant Scott Wilson, both in 2010.
In the UK, the Aecom-URS deal will result in a firm with 11,028 staff. Aecom currently has 4,016 staff and turnover of £430m , with its bigger rival URS, boasting 7,012 staff and £490m revenue.
the merger will enable Aecom to leapfrog rival consultants Atkins (9,374 staff), Jacobs (8,274 staff) and Mott MacDonald (5,398 staff) to become the UK's largest consultant by headcount.