Firm's European chief says EMEA business will grow significantly as market rebounds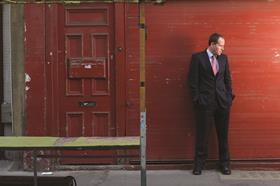 Consultant Aecom is poised to hire 3,000 extra staff to meet demand for its services in Europe, the Middle East and Africa, in further evidence of the improving economic environment for consultants.
In an interview to mark the formal end of the Davis Langdon brand within the Aecom business, first revealed by Building in June this year, Aecom's Europe chief executive Steve Morriss (pictured) said the recent performance of the business meant it was looking to expand by about a third in the EMEA region.
About 60% of existing EMEA staff are based in Europe.
Morriss said Aecom had already taken on around 400 graduates in the last 18 months.
While Morriss refused to discuss detailed numbers in advance of the publication of group results in the autumn, he said Aecom Europe was on course to hit its previously stated target to grow by 30% between 2011 and 2014.
Morriss said: "We're now feeling like the work put in during the recession has reached a really important milestone.
"We'll be growing the team significantly next year, that is probably our biggest challenge. We're on a proper old fashioned pre-recession strong growth adventure."
The expansion would mean staff numbers in the EMEA business growing by 3,000 from about 10,000 over the next three years.
Morriss said that as well as sectors previously identified as growth areas such as civil infrastructure, rail and water, Aecom was seeing a rebound in commercial work led by London.
Aecom has picked up a number of contracts in recent weeks, including as cost manager, employer's agent, building engineer and CDM co-ordinator on Development Securities' £45m 399 Edgware Road site.
It has also been appointed cost manager on Land Securities' planned refurbishment of the 17-storey 20 Eastbourne Terrace tower, and appointed to support a programme of post-completion enhancements on the Shard.
The former Davis Langdon team within Aecom will be officially moved under the Aecom brand from the start of October, just over three years after the controversial merger with the US firm.
Morriss, who joined Aecom in 2010, admitted there were parts of the merger that "could always have been done better," and said the departure of senior staff had been the toughest part of the process.
"When people you like and respect choose to step away, I personally feel that's about the worst part of business. But if I look at where we are now, well, in 2011 I'd have taken it 10 times out of 10 and bitten your arm off."

Aecom appoints Shaw
Aecom has appointed Adrian Shaw, a former programme director for Bechtel working on the London tube PPP, as senior program director in its global civil and infrastructure business. Aecom said Shaw, who joins from the Qatar Railway – where he has been a senior director managing the $30bn construction of Qatar's first rail network – will be involved with the delivery of major capital programmes in the transport, water and energy sectors.