Aecom returns to a full-year profit and reports "solid growth" in Europe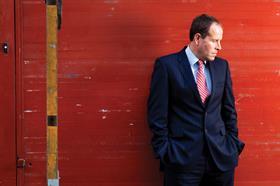 Aecom has returned to a full-year profit, as it reported "solid growth" in its European division.
The US-based global construction group reported a $239m (£150m) profit for the year ended 30 September 2013, after posting a $58.6m (£36.9m) loss the previous year.
Aecom did not disclose further detail on its European business, which includes the former Davis Langdon business, but the division's growth will be welcome after writedowns on European acquisitions last year led to an overall £200m writedown.
Revenue was down 1% to $8,153m (£5,123m), from $8,218m (£5,164m) the previous year.
Aecom chairman and chief executive John M. Dionisio said the firm had benefited from increased revenue and profits from emerging markets, as well as three acquisitions in Africa, Eastern Europe and Southeast Asia.
However, like Balfour Beatty last week, Aecom said its Australian business was contributing lower profits.