Nearly half of shareholders in US engineer vote to get paid in cash from Aecom takeover deal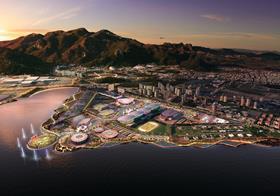 The results of a vote by the shareholders of URS and Aecom on whether to approve a £2.3bn takeover of URS by Aecom are due to be announced later today.
Yesterday, URS announced that nearly half of its shareholders had voted to be paid in cash rather than Aecom shares when the takeover closes.
It said nearly half (48%) of URS shareholders voted to receive cash for their current shares, 35.5% voted to receive Aecom stock, and 16.9% did not give a preference.
It said that those that had voted to receive Aecom stock would also receive some cash because no "fractional shares" of Aecom stock would be issued.
Aecom's plan to acquire URS was announced in July.
The deal will create a combined company with $19bn (£11.1bn) in annual sales and more than 95,000 employees.
Both firms have a significant UK presence, after Aecom acquired UK-based consultant Davis Langdon and URS acquired UK-based consultant Scott Wilson, both in 2010.
In the UK, the Aecom-URS deal will result in a firm with 11,028 staff. Aecom currently has with 4,016 staff and £430m turnover, with its bigger rival URS, with 7,012 staff and £489.7m revenue.
This will enable Aecom to leapfrog rival consultants Atkins (9,374 staff), Jacobs (8,274 staff) and Mott MacDonald (5,398 staff) to become the UK's largest consultant by headcount.
Aecom said the deal would make it one of the largest companies by revenue in the engineering and construction industry, and that it would become the largest publicly traded company headquartered in Los Angeles.
The firm expects there to be $250m (£146m) in annual cost-saving synergies, nearly all of which will be achieved by the end of the 2016 financial year.
The firm is expected to be operating in its combined structure from January 2015 and will have four operating divisions and a new global business development division that will target winning work from the firm's biggest clients.