Dutch firm reports 8% revenue growth after two major acquisitions of its own
The built environment sector has "plenty of room for consolidation", the boss of Arcadis has said after rival consultant Turner & Townsend snapped up Alinea.
The acquisition of the London QS caught many off guard last week but Peter Oosterveer, global chief executive of the consultancy giant, was not among them.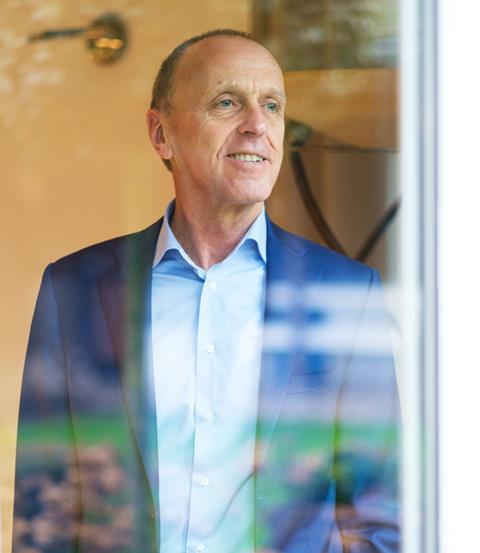 He said: "I can't say I am surprised – if you look at our space, it is extremely fragmented and it has plenty of room for consolidation, whether that's in building or infrastructure or environmental work, this business will continue to be marked by further consolidation."
Oosterveer was speaking to Building after Arcadis published its full-year results this morning, which showed global net revenue growth of 8.1%.
Alinea was formed by a group of former Davis Langdon and EC Harris partners after the pair were bought by Aecom and Arcadis and had been seen as industry flag-bearers for independent QSs and a British business success story.
Oosterveer told Building that concerns at the loss of independence were understandable but said joining forces with global businesses offered small firms opportunities and capabilities they would not otherwise have.
He said: "The pride in the company that you are part of, and the perspective that you might lose some of it, that I can understand – If there wasn't pride and passion for what they do, why would you even be interested in a company."
Why Alinea turned its back on independence and signed up with T&T
T&T's takeover of Alinea has met with mixed emotions, why?
'Nobody died,' says former Davis Langdon head of Alinea's takeover by T&T
He added people's feelings can "shift quite quickly", referencing Arcadis' own recent acquisitions of Canadian-based engineering firm IBI Group and life sciences and semiconductor specialist DPS.
"Initially people think about the roadblocks, the barriers, but quickly they begin thinking about the opportunities," he said.
Oosterveer, who is retiring in May, would not be drawn on long-term acquisition strategy but said "we have our hands quite full" with IBI and DPS and that in the short term, purchases on this scale are "not what we expect to do".
Arcadis' results for the year to December show operating earnings before interest, taxes, depreciation, and amortisation (EBITDA) increased to €400m (£355m) from €347m (£308m) the previous year, while net revenue increased from €2.6bn (£2.31bn) to €3bn (£2.66bn) over the same period.
While the firm did not quantify its performance in the UK – its second biggest market in staffing terms with 5,263 employees – it said growth had been "particularly strong" in the area, as well as in North America and Australia.
Continental Europe and Brazil also contributed but protracted lockdowns in China, under that country's now abandoned zero-covid strategy, hampered growth there.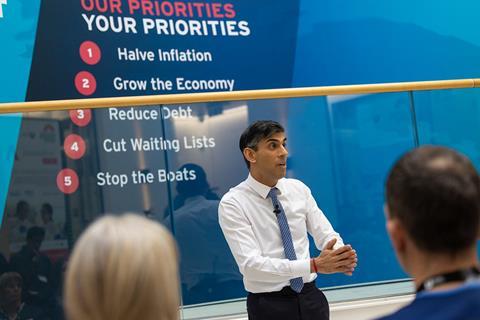 The consultant reported strong market conditions in the infrastructure sector, with revenue up 15% from €645m (£573m) to €743m (£660m). In the UK, this was driven by investments in rail and road upgrades, which led to a "significant order intake on large projects".
Oosterveer said the "jury is still out" on the new Sunak government, adding that he "does not envy" the challenges faced by the prime minister after his predecessor's disastrous mini-Budget but urged him not to cut infrastructure or levelling up spending.
He said the government had provided "not enough" certainty on its spending and regulation intentions and said that the rapid changes in government leadership "didn't help".
"What the UK needs more than anything is stability, clarity [and] regulation – the things that businesses are always looking for before they pull the trigger," he added.
"We are ready to support levelling up […] we have offices in quite a number of places, but I would quite like the government to accelerate."
Non-operating costs at Arcadis were significantly higher last year – €62m (£55m) compared with €9m (£8m) the previous year – which was blamed on transaction costs relating to the acquisitions as well as non-cash losses on divestments from several parts of the world.
The firm recently pulled out of a range of countries, including Singapore, Malaysia, the Hong Kong design and engineering business, Vietnam, Thailand, Switzerland, Slovakia and its environmental restoration business in France, in order to focus on core markets.