Around 100 staff had their jobs saved in the past week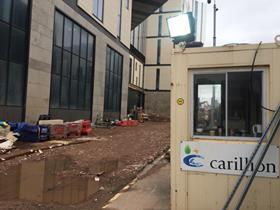 Around 3,000 Carillion staff remain in limbo almost five months after the contractor collapsed.
An update from the Official Receiver confirmed that the future of close to 3,000 former Carillion workers was still up in the air pending decisions on what to do with the firm's remaining contracts.
The statement said the workers had been retained to enable Carillion to deliver the remaining services it is providing for public and private sector customers until decisions are taken to transfer or cease these contracts.
A spokesperson for the Official Receiver said: "We continue to discuss with potential purchases for Carillion's remaining contracts, as well as remain committed to engaging with staff, elected employee representatives and unions as these arrangements are confirmed."
Meanwhile, 101 former staff had their job saved in the past seven days, while eight jobs were axed.
In total, to date 11,739 jobs have now been saved and 2,340 jobs have been made redundant through the liquidation.