Engineering group posts £77m half-year profit but remains under investigation by the Serious Fraud Office and US authorities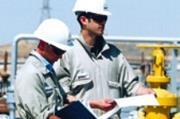 Amec Foster Wheeler is back in profit and heading in the "right direction" according to chief executive Jon Lewis. The engineering group's half-yearly financial results, released yesterday, reveal that it made £77m in profit before tax in the first six months of this year – after posting a loss of £446 in the first half of 2016. However, revenues have fallen by half a billion, from £2.8bn in 2016 to £2.3bn this year.
Commenting on the financial results, Lewis said: "I am encouraged that the first wave of benefits of the transformation programme we began last year is now evident. Operational discipline has improved, we have more than delivered on our cost saving targets and we have also seen the first tangible signs of sustainable growth."
He added: "Looking forward, I am confident Amec Foster Wheeler is now moving in the right direction, and I believe that our people and shareholders will have an exciting future as part of the Wood Group, once the deal closes in the fourth quarter."
But the FTSE250 firm remains under investigation by US and UK authorities in relation to the Unaoil corruption scandal – in which Unaoil, a Monaco-based consultancy, is suspected of bribery, corruption and money laundering.
Amec's half-yearly financial results stated that an investigation has been opened by the Serious Fraud Office (SFO) "into Amec Foster Wheeler, predecessor companies and associated persons in respect of the Foster Wheeler business. The investigation focuses on the past use of third parties and possible bribery and corruption and related offences. Given the stage of these matters, it is not possible to estimate reliably what effect the outcome that any investigation or any regulatory determination may have on the Company."
It is also under investigation by the US Securities and Exchange Commission (SEC) as well as the US Department of Justice (DOJ) over what the report described as: "the historical use of agents by Foster Wheeler, primarily in the Middle East, and certain of the Company's other business counterparties in that region." It added: "The Company has also provided information relating to the historical use of third parties by Foster Wheeler and certain of its operations to the DOJ and SEC in other regions."
As for the proposed merger with the John Wood Group, this "remains on schedule to close in the fourth quarter," according to the report, and "The SFO's investigation is not expected to have an impact on the completion of the merger of Amec Foster Wheeler and John Wood Group."
But it admitted that the deal "remains subject to a small number of anti-trust clearances, including approval from the UK Competition and Markets Authority (CMA)."