CMA had expressed concern about the deal reducing competition in UK's offshore market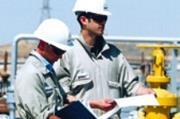 The proposed merger between Amec Foster Wheeler and Wood Group may avoid an investigation by the Government's competition watchdog, after the companies offered to sell off some assets.
The Competition and Markets Authority (CMA) had expressed concern that the deal would reduce competition in the UK's offshore industry, specifically around engineering and construction and operations and maintenance.
The companies have since offered to divest almost all of Amec Foster Wheeler assets which supply these services.
The CMA said it now "considers there are reasonable grounds for believing that these undertakings, or a modified version of them, might be acceptable and it will open a public consultation on the offer in due course".
However it added that the merger could still be referred for an in-depth investigation if the sell-off does not sufficiently address its competition concerns.
Kate Collyer, deputy chief economic adviser and decision maker in this case, said: "It is crucial that competition is maintained in this major UK industry. We will consider the undertakings offered by Wood Group and Amec Foster Wheeler further, and carefully consult interested parties, in order to make sure that they fully address our concerns."
The CMA has until 12 October 2017 to consider whether to accept the offer with the possibility of extending the deadline until 7 December 2017 in special circumstances.