Former HS2 chair had been expected to report by end of November
The uncertainty around HS2 is set to drag on as the minister responsible for the project reveals he does not know when the independent review of the £56bn scheme will be finished.
When ex-HS2 chair Doug Oakervee was commissioned to lead the review in August transport secretary Grant Shapps said he had been given until the end of autumn to scrutinise the project.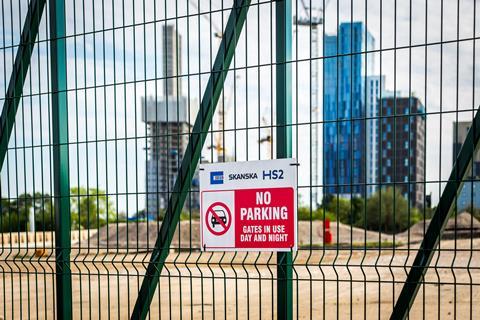 But now it seems likely that this date will be missed.
MPs have flagged concerns that Oakervee has not been given enough time to consider all options for the project.
Speaking in the House of Commons this morning, Paul Maynard, who was made HS2 minister in Boris Johnson's summer cabinet reshuffle, said: "There is no time limit on Mr Oakervee's findings, and he will report when he is ready to do so."
His comments came in response to a question from Conservative MP Michael Fabricant, who has been an outspoken critic of the project, who said Oakervee had told him that his team had not being given enough time to consider alternative routes.
Fabricant said: "Doug Oakervee himself has told me that the amount of time they have got to consider all of this is very limited, very challenging indeed, not enough time to consider alternative routes, so would [the government] consider giving them more time to do just that?"
Maynard also said that he had met with Oakervee last week for an "administrative discussion" about the review and that both he and the department were committed to the review being made public once it was finalised.
It comes after a rocky 12 months for the project, which is now facing an uncertain future.
HS2 chair Allan Cook recently carried out a "stocktake" of the project that revealed it could be facing a seven-year delay, with projected costs ballooning to somewhere between £81m and £88m.
And in April, Bechtel launched legal action against HS2 saying procurement blunders were responsible for it losing out on the £1bn contract to build Old Oak Common station.
The move meant HS2 had to delay signing a contract with its preferred bidder, a joint venture between Balfour Beatty, Vinci and Systra (BBVS).
While the US giant has now lifted its opposition to HS2 signing with BBVS the case will still go to court next September, with HS2 potentially having to stump up £100m in damages.