New role to report directly to UK boss Mark Cowlard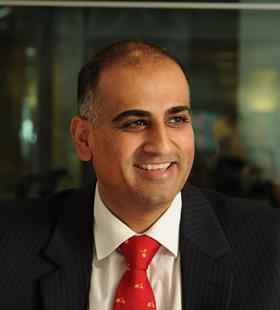 Arcadis has appointed its first chief entrepreneur for the UK.
Nilesh Parmar (pictured) joined the firm in 2004 and was a director for buildings before heading up the group's manufacturing, logistics and technology division two years ago.
Parmar started his career as a graduate project manager at Tilbury Douglas – later renamed Interserve – before moving to Arcadis after seven years.
He now joins Arcadis' UK leadership team, reporting directly to UK chief executive Mark Cowlard.
Cowlard said: "Whilst entrepreneurialism isn't the sole responsibility of one individual, we wanted an entrepreneurial custodian who can adopt a unique vantage point outside of our core business."
Arcadis added that the new role had been created to "bring entrepreneurial flair to new business creation".