Dutch giant takes one step closer to acquiring the British engineer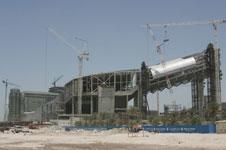 Arcadis' acquisition of Hyder moved one step closer to completion today after it announced it has acquired more than two thirds of Hyder's directors' shares.
The Dutch consultant had been locked in a bidding war for Hyder with Japanese firm Nippon Koei but last week it announced it had bought nearly a 10% share in the firm to help it secure the deal.
Last week's transaction meant Arcadis had shares or irrevocable undertaking for 28% of the shares in the firm, which once completed would give it the ability to block any rival bids.
However, it meant that the firm had to up its offer for Hyder meaning it is now set to pay £40m more than it had originally planned for the British engineer.
Today it announced it had completed the purchase of a portion of the director's shares that it already had irrevocable undertakings for.
Arcadis said it had acquired 215,851 shares in Hyder, 0.55% of the shares in the firm, from its directors on Friday for £7.30 a share.
This price is in line with the second offer it made for the firm but less than the £7.50 it is now offering for the remaining shares.
It added that it was set to buy the remaining 67,286 shares, which it has irrevocable undertakings for, "in due course" to complete the purchase of all the directors' shares, 0.73% of the share in the firm.