Dutch engineer rebrands Asian QS following acquisition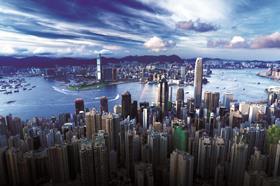 Dutch engineer Arcadis has rebranded Davis Langdon & Seah following its acquisition of the Asian QS.
Arcadis has dropped Davis from the brand, which will now trade as Langdon & Seah.
Davis Langdon & Seah – the former Asian division of UK QS Davis Langdon – was bought by Arcadis in April.
Langdon & Seah has close to 3,000 people working from 37 office locations in mainland China, Hong Kong/Macau and other parts of Asia, including Singapore, Philippines, Thailand, Vietnam, Indonesia, Korea, India and affiliates in Malaysia and Brunei.
Stephanie Hottenhuis, Arcadis executive board member responsible for Asia, said: "The merger with Langdon & Seah has provided us with a strong platform for growth with ample opportunities for synergies in one of the most dynamic regions in the world.
"The current name change will allow us to maintain the rich history of Langdon & Seah and its long track recorfolld of success in Asia.
"At the same time we are forging ahead to drive the synergies that we believe can strongly benefit our clients."