Dutch consultant reports 34% revenue growth on acquisition of UK and Asian firms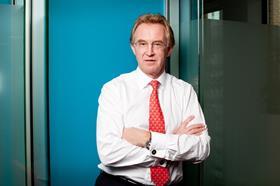 The acquisition of consultant EC Harris and the former Asian arm of Davis Langdon has propelled turnover growth of more a third at Dutch engineering giant Arcadis.
Third quarter results released today show revenue of €650m for the three months to the end of September, up 34% on the €485m reported in the same period in 2011.
Arcadis said the vast majority of this growth – 26% - came from the acquisitions of EC Harris, completed in November 2011, and Langdon & Seah, bought in April this year.
In addition the acquisitions saw a 36% growth in profits before interest, tax, depreciation and debt amortization (Ebitda), which helped to cover a 9% decline in organic profit from toughening markets in Europe and the US.
In addition the firm said that it had booked a more than €50m in "synergy" contract wins – contract wins that were reliant on the combining of the three businesses.
Arcadis CEO Neil McArthur said the results were evidence the firm's strategy to target emerging markets was paying off.
He said "EC Harris demonstrated growth, combined with further margin improvement. This was also the case with Langdon & Seah, despite slowing growth in Asia.
"In mature markets, conditions are still challenging, with the US and some European markets showing further signs of a slowdown."