New complex will be built in Oxfordshire
Arcadis has been handed a key role on a new research centre for the Natural History Museum.
The consultant, which is moving into its new City base next month, has been picked for the QS role on the museum's project to build a new Science and Digitisation centre in Oxfordshire.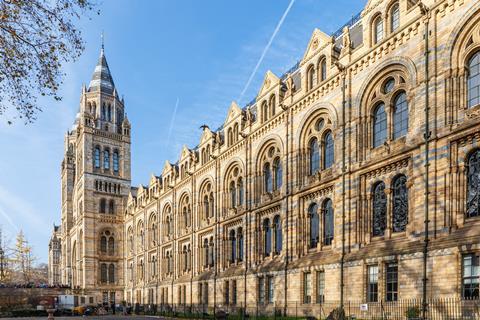 The facility will be a global base for high-end natural sciences research and is planned to cater for international collaboration.
Tender documents revealed Arcadis had beaten several other firms to the job which has been valued at just under £460,000.
The Natural History Museum was handed £180m in last year's Budget to develop the new research centre at Harwell Science and Innovation Campus.
The funding will allow it to protect its collection of 80 million specimens and create a research centre that will strengthen the UK's position in tackling global challenges including climate change, resource scarcity, biodiversity loss and emerging diseases.
Open to scientists and researchers from around the world, it will house around 40% of the museum's collections as well as laboratories, digitisation suites, technology-enabled collaborative research spaces, computing, conservation laboratories and workspaces for digital scholarship.
Other tenants at the campus include Public Health England, the Medical Research Centre and the European Space Agency.