Firm also appoints client development director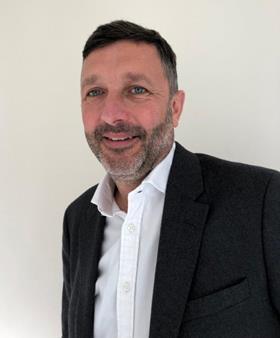 Arcadis has completed a shake-up of its senior management team in the UK.
The Dutch consultant has named Steve Bromhead (pictured) as its new UK chief operating officer.
Bromhead previously led the firm's global programme for banking giant HSBC and before that managed the integration of Arcadis and Hyder in the UK after Arcadis bought the latter in 2014.
Bromhead joined EC Harris, bought by Arcadis seven years ago, back in 1995 where he started out as a senior QS.
He replaces Peter Madden, who has been promoted to lead operations at Arcadis across the Europe, UK and Middle East region.
Arcadis has also moved Tom Morgan to UK client development director – Morgan previously headed up Arcadis's business advisory arm in the US.
The changes follow the appointment of Mark Cowlard as UK chief executive in March, taking over from Alan Brookes. Brookes is now the group executive at Arcadis for Europe, UK and the Middle East.
Cowlard said: "We've invested heavily in building the underlying foundations for a strong, joined-up business, and I'm pleased to welcome Steve and Tom onto my leadership team."
In an update last month, Arcadis said its "brand recognition" in the UK would help it offset any Brexit headwinds, adding that net revenue growth here in the first nine months of the year was up 14%.
In its quarterly update, the consultant said gross revenues at the global business were up 6% to €808m (£713m) with revenue for the year so far flat at €2.4bn (£2.1bn).