Consultant reshuffles senior team in wake of Hyder acquisition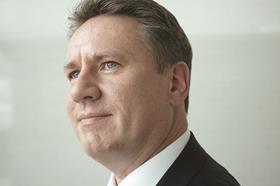 Arcadis has announced several appointments to its leadership team, with top jobs going to executives from its acquired UK-based subsidiaries EC Harris and Hyder.
The shake-up comes as Arcadis integrates engineer Hyder, which it acquired in October 2014.
Alan Brookes (pictured), former EC Harris UK chief executive, has been appointed Arcadis UK chief executive and will lead the combined 3,900-strong UK business. He assumed the role last month.
Graham Reid, Hyder's UK managing director for the past five years, has been appointed to the newly-created role of Arcadis global design director.
Meanwhile, Greg Steele has been appointed regional chief executive for Australia Pacific and Wael Allen has been appointed chief executive for the Middle East.
Steele and Allen previously held leadership positions for Hyder in both regions, as managing director for Australia and group operating officer and chairman for the Middle East respectively.
Hyder's global chief executive since 2008, Ivor Catto, has decided to step down from the combined business "in order to seek other business opportunities".