More than 250 objectors to Sellar Group's 72-storey scheme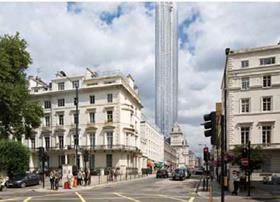 Architects including Ed Jones and Terry Farrell have lined up alongside Westminster's opposition councillors and hundreds of others to call for plans for a Renzo Piano-designed tower in Paddington to be turned down.
More than 300 comments have been made about the proposals on the council's planning website with close to 90% objecting to the plan from Sellar Group to build a 72-storey tower a stone's throw away from Paddington station.
Piano's development will include 330 apartments, 10,000sq m of office space along with 4,600sq m of retail.
Last month, the architect said the only way to improve access to Paddington station and improve public realm around it is to build a tower.
But dozens of objections have been sent in to Westminster council, the local planning authority, which is hoping to make a decision on the scheme on March 11.
Among those is Dixon Jones co-founder Ed Jones who said the building would cause "substantial harm" to its immediate surroundings, branding it a "blight" and adding: "The building, if permitted, will become a precedent for further inappropriate tall buildings in the area.
"The type of expensive flats in the tower are not needed in this area and the owners and occupiers will contribute little to the local economy."
He dismissed a planned shopping mall as "unnecessary" and complained the developers behind the project were attempting to speed up a decision – an accusation made by Historic England who said the scheme is at risk of being rushed through planning while Boris Johnson is still mayor before he steps down this May.
Jones said: "There is a distinct lack of due process and public faith in the manner in which this is being rushed through with inadequate exposure, discussion and debate. This is a major scheme of wider than local significance."
And he said if the scheme were allowed, it would be another example of London's skyline being ruined by "the indiscriminate imposition of tall buildings" and that the capital was "being mistaken for Manhattan. This is not to say that tall buildings should be excluded but rather that London should have a policy of where to put them."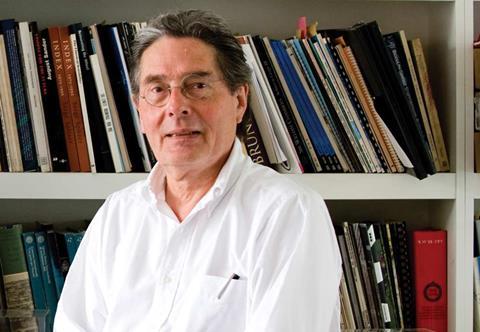 Farrell said he was objecting because there was no need to build a tower so high, having already worked for the scheme's developer Sellar Group in masterplanning the area around the station.
"There is no capacity advantage to building high as there is ample space to get the area needed to comprehensively renew the station and area around, without going higher than 18 storeys maximum in a mix of mid-rise buildings," Farrell wrote.
He said that while he supported Piano's Shard "the circumstances are very significantly different here at Paddington. It is a much more sensitive site, given the proximity to Royal Parks, domestic scale squares and terraces and houses in conservation areas and the closeness of listed buildings."
And he said the plans involving the station were not up to the same standards in other areas of the capital.
"Paddington must aspire to an integrated comprehensive scheme like that at Broadgate/Liverpool Station and at King's Cross/St Pancras. This piecemeal, opportunistic scheme falls well short of these precedents."
Also objecting is Westminster resident and Fereday Pollard senior project architect John Attwood who is working on the new Crossrail station at Abbey Wood in east London.
He wrote: "The tower is much, much too large for its site and location. It is not a central business district. If approved, it would act as 'storm trooper' development, creating a precedent for future over scaled redevelopments in west London."
Westminster's Labour group – which accounts for 16 of the council's 60 councillors – has also condemned the plans and echoed Farrell's point that the same amount of housing could be spread across much lower buildings.
Group leader Adam Hug said: "The developers need to go back to the drawing board and come up with a scheme that can really respond to residents' concerns about the proposed design and delivers real benefits for our community."
A spokeswoman for Sellar, which is developing the scheme with Great Western Development, a subsidiary of Singapore firm Hotel Properties, said the developer was not trying to rush through the scheme and had kept councillors and local residents informed throughout via briefings, exhibitions and consultations.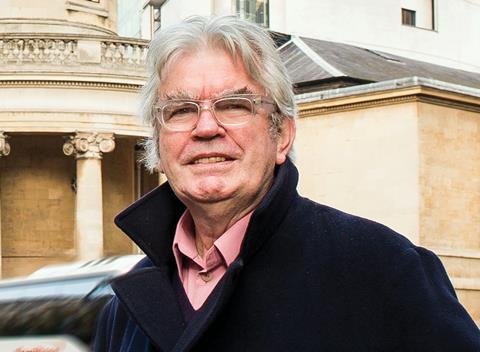 A version of this story first appeared on Building's sister title BD here