Three practices to be shortlisted for prestigious job to enhance visitor attraction at 17th century complex
The National Maritime Museum has fired the starting gun on a search for an architect to design an overhaul of the Royal Observatory Greenwich.
Practices have until 2 September to send in expressions of interest for the prestigious £450,000 job to enhance the visitor experience at the 350-year old observatory, which has played a major global role in the history of astronomy and navigation.
The museum complex is looking to shortlist three heritage architects, with the winning firm set to lead a multidisciplinary team to draw up a new vision for the site.
The scheme will involve maximising the site, improving access, and could include a new building next to Allies and Morrison's 2007 planetarium.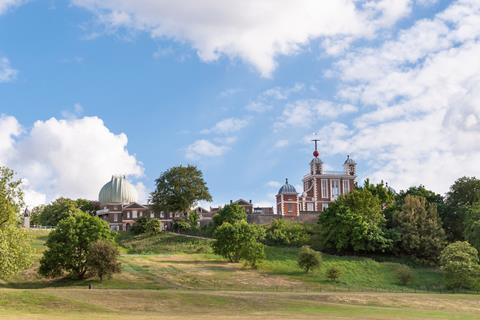 The firm would act as lead consultant and principal designer for the three-year contract, tasked with developing a RIBA stage 2 concept capable of securing support from Historic England and the Royal Borough of Greenwich.
The team, which would include a QS, structural engineer, M&E consultant and fire consultant, would also provide a concept cost plan outlining how individual elements of the scheme could be phased.
If the plans progress through further RIBA planning stages and onto construction, the winning practice would coordinate with external specialist teams working on fit-out for the observatory's galleries, retail and catering, and would also act as contract administrator and employers agent.
The observatory, which was founded by King Charles II in 1675, gave its name to Greenwich Mean Time in 1847 and is the starting point from where the world's time zones are calculated.
The Prime Meridian, a geographical reference point for navigation, passes through the site and is marked by a green laser projected across London from one of its buildings.
The complex consists of a series of grade I-, grade II*- and grade II-listed buildings dating from the 17th to 19th centuries, as well as the planetarium.
The first major building on the site, the 1676 Flamsteed House, includes a 5ft-wide red ball on one of its spires which rises up and down as a time signal.
It was used by mariners to set their clocks to Greenwich Mean Time before the development of modern time signals and is still in operation as a tourist attraction.